Film and TV
Stevie Wonder Grammy Salute: Best Moments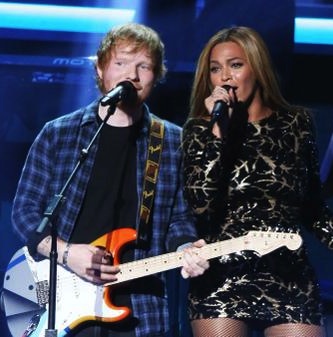 On Monday night, CBS aired "Songs in the Key of Life—An All-Star Grammy Salute," a special concert honoring Stevie Wonder.
Recorded at the Nokia Theatre a few days after the 2015 Grammy awards, many music icons paid homage by singing Wonder's most popular songs, according to the LA Times.
Rapper and actor LL Cool J was the host of the occasion, according to NBC. The artists who performed picked the songs they wanted to sing for the event, according to Rolling Stone.
Here are some of the highlights of the star-studded occasion.
READ MORE: Grammys 2015: 11 OMG Moments
Neyo — "Isn't She Lovely"
R&B singer and song-writer sang Wonder's mid-1970's hit. The song was inspired by his daughter, Aisha Morris. During the performance, Morris joined Neyo, changing the lyrics to "isn't he special," as they walked to Wonder and embrace him, according to NBC. Wonder was visibly moved by this, according to the Los Angeles Times.
Jill Scott, Janelle Monae, and India Arie — "As"
The trio of R&B took turns singing verses of the song in a way that complemented each other. Jill Scott calls the song "the greatest love song ever written," according to Essence Magazine. Their soulful voices and harmony would earn them a standing ovation.
SEE MORE: Backstage Creations Hosts 46th Annual NAACP Image Awards Gifting Suite
Beyonce, Ed Sheeran, and Gary Clark Jr. — "Fingertips," "Master Blaster," and "Higher Ground"
Each artist had their own song in this introductory medley. Beyonce started the evening, strutting to the stage, beckoning the audience involvement in her rendition of "Fingertips". This song is one of Wonder's earlier hits, according to The Wrap. She would be then joined by guitarist Ed Sheeran, who executed riffs while singing. Both artists would take turns singing "Master Balster" before Gary Clark Jr. came on stage. All three singers would sing "Higher Ground." This performance "set the bar high" for other performances, according to Rolling Stone.
Babyface and Arianna Grande — "Signed, Sealed, Delivered, (I'm Yours)"
With an acoustic guitar in hand, singer and songwriter Babyface accompanied Ariana Grande. The song "Signed, Sealed, Delivered" was the first song that gained a Grammy nomination, according to hip-hop and R&B magazine Rap-Up.
READ MORE: Grammys 2015: Inside The Red Carpet Events LA Gift Lounge
Lady Gaga — "I Wish"
Lady Gaga showed off her instrumental talents by playing the piano during her segment. She announced to the audience that Wonder's album was the first she ever played, according to CNN.
Many other music icons who performed were Pharrell, Jennifer Hudson, Tony Bennett, John Legend, Andrea Bocelli and Annie Lennox. Wonder also sang a myriad of his own hit songs at the end of the show. His finale included the songs "Superstition," "Sir Duke," and "Happy Birthday." At one point of the evening, host LL Cool J requested the audience to close their eyes in order to catch a glimpse of how Wonder sees the world, according to NBC.
"Who has done more to help us see the abilities of people who are blind than Stevie Wonder?" LL Cool J asked, "So tonight, at Stevie's request, we take you into his world."
Related Articles
Artists sing songs in the key of Stevie Wonder for tribute concert
Stevie Wonder Tribute: Which Song Got the Biggest Resurgence Online?