Style
Backstage Creations Hosts 46th Annual NAACP Image Awards Gifting Suite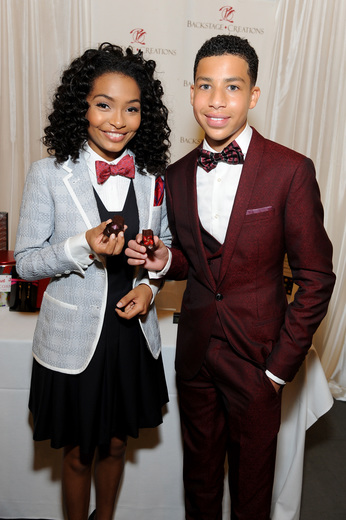 No award show is complete without the lavish giveaways that come inside of every gift bag. The NAACP Image Awards' "Celebrity Retreat" gave attendees an opportunity to walk away with new beauty products.
Backstage Creations put a twist on the typical gift bag by offering Zumer Sport bags. Each guest was asked whether he or she preferred basketball or football upon arrival, which determined the outside texture of the Zumer duffle bag. After grabbing a bag that is made out of either football or basketball material, guests were urged to walk around and pick up even more goodies.
Backstage Creations arranged the gifting suite in Pasadena's Civic Auditorium on Friday evening, where film and television stars like Spike Lee could pick up new hand-held games, chocolate delicacies, and Ferragamo sunglasses.
Among the items in the bags was "African Pride" hair care products. The Shea butter and olive oil based shampoos, conditioners, and edge control crèmes were also on display and ready to be tested by every celebrity. Guests also received "CURLS" hair products, and "LATHER" body crème. Hair care and skincare were stressed on Friday night. The bags included Nerium International skincare serum, which is said to promote younger and healthier skin.
READ MORE: Golden Globes 2015: Inside The DPA Gift Suite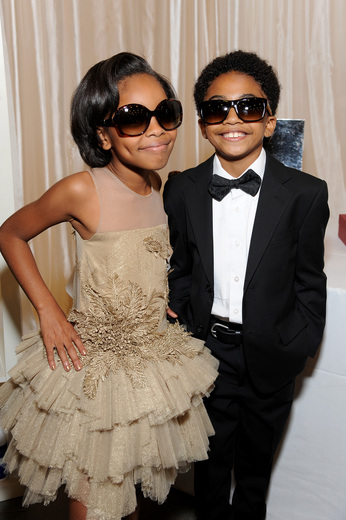 Should celebrities have had a sweet tooth, each one could reach inside of his or her bag for a Phillip Ashley chocolate and Johnson's popcorn.
Finally, amid the Zipsessory items and stationary products, were Chloé sunglasses for the ladies and Ferragamo sunglasses for the gentlemen. The Lenox Corporation also provided lavish serving trays for each guest with zebra details and bold red and black accents.
Some of the gifting sweet visitors included "Black-ish" television stars Marsai Martin, Yara Shahidi, Marcus Scribner, and Miles Brown, "How To Get Away With Murder" star Alfred Enoch and the NAACP Presdent's Award recipient, Spike Lee.
Reach Staff Reporter Ashley Velez here. Follow her on Twitter here.