Entertainment News
Grammys 2015: 11 OMG Moments
Beck wins Album of the Year.
"Who is Beck?" seems to be the tweet of the night. The lesser-known artist beat out Queen B among other music A-Listers in one of the biggest awards of the Grammys.
Kayne mocks himself.
As Beck won "Album of the Year" Mr. West ran up to the Grammys stage and the world gasped as we thought Kayne was going to pull another Kayne. The infamous 2009 VMA Awards moment when Kayne busted up onto the stage and interrupted Taylor Swift has become one of the most legendary moments in music awards history. He decided against another humiliation this time around but Beyoncé, Jay-Z, and other audience members still found the prank amusing.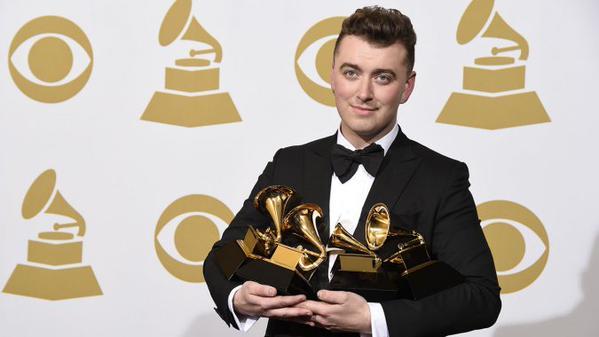 Sam Smith wins big and melts our hearts with his acceptance speech.
The popular artist took home four awards at the Grammys this evening for "Best New Artist" "Record of the Year" "Best Pop Vocal Album" and "Song of the Year." He beat out favorites such as Miley Cyrus for "Bangerz" and Ed Sheeran for "X." In his acceptance speech he said "Before I made this record, I was doing everything to try to get my music heard. I was trying to lose weight, and I was making awful music. It was only until I started to be myself that the music started to flow and people started to listen. So thank you guys for accepting me just as I am."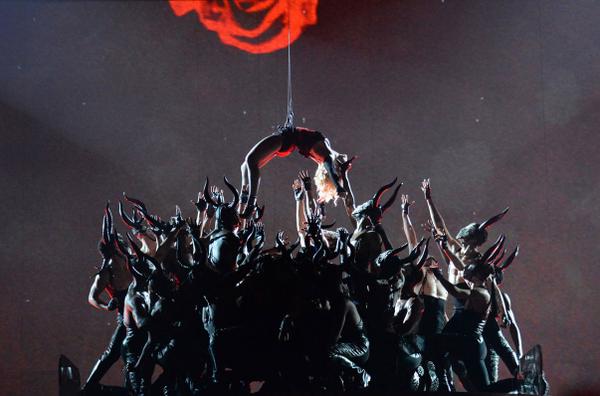 Madonna's rides with the bulls.
The 58-year-old icon was up in the air during her performance of "Living for Love" as she danced with multiple fantasy-like creatures. Clearly age hasn't gotten in her way.
Kristin Wiig dances in "Chandelier."
Kristin Wiig makes a guest appearance in Sia's music video for "Chandelier" and it's hilarious.
READ MORE: Grammys 2015: Complete List Of Winners
Madonna's questionable Grammys outfit.
You do your thang Madonna. The famous singer was channeling something like a matador in her lacy and revealing awards attire.
Pharrell's not so Happy Performance.
Pharrell, dressed in what seemed to be servant attire, did a dramatic version of his hit single Happy. He had earlier won "Best Pop Solo Performance" for the hit.
Sorry Katy Perry.
Katy Perry goes another year with no Grammy award. Better luck next time? She sure hopes so.
Obama interrupts the Grammys to talk about domestic violence.
In the PSA, the president discusses how one in five American women will be raped, and urges viewers to take responsibility. A domestic abuse victim then shared her story and Katy Perry paid tribute to victims with an emotional performance.
Where are you Sia?
Like Madonna, Sia also took a bit of a risk with her outfit, or more like her hair. It was hard to see the popular artist and her music video ballerina Maddie Ziegler behind all that hair.
Paul McCartney, Kayne West, and Rihanna are unstoppable.
The rather odd pairing performed their new hit "FourFiveSeconds" and wowed the audience. Hopefully this is not the last collaboration of the mega superstars.
Reach Entertainment Producer Maya Anderman here.