Arts+Culture
One Size Does Not Fit All: How Customers Really Feel About Brandy Melville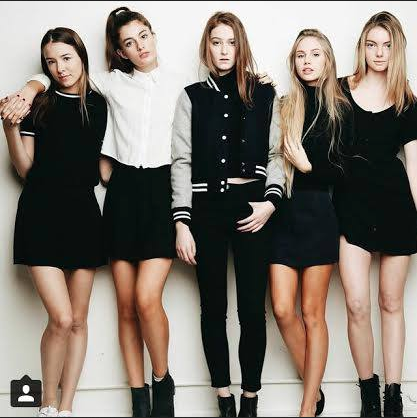 As I step inside Westwood's
Brandy Melville
, I feel as if I have transcended into a new world. Masses of loosely fitted crop tops and plaid pleated skirts are jam packed side-by-side each other against every surface. Jet black and electric pink chokers are sprawled up and down the walls. And two especially thin sales associates linger near the cash register and barely even notice my existence in the store. My eyes scan the store slowly, because let's be honest, Brandy's simple-yet-trendy, laid back style of clothing is unbearably enticing. Next, I proceed to the cash register, where one of the two workers remains unavailable due to an evidently consuming game on her iPhone. After I perform a belligerent "cough cough," I am finally greeted with a monotonous "Hi, can I help you?"
I ask the petite, beachy blonde if she has a few minutes to speak about the brand. The sales associate aggressively asks "what kind of questions" she will be answering and caustically states that if this has anything to do with the way Brandy Melville chooses to size clothes, she cannot answer anything. She quickly proceeds back to her iPhone.
The sales associates' response to my question suggests that even the employees are aware that Brandy Melville's "one size fits all," might not always hold true for "all." The small, succinct response by the sales associate appeared to be a means of avoiding an issue that's now receiving public backlash and attention. Larger news platforms are zooming in on the "unique" sizing methods used by Brandy Melville. An especially notable article by USC freshman Lani Renaldo for the Huffington Post highlighted the depth of the issue. Renaldo states that "It doesn't ever feel good to be an outcast and by not offering several sizes, or opening up to a different array of models, this company is separating and almost purposely making the girls with chests and curves feel like minorities and outcasts."
READ MORE: Twitter Facilitates '90s Nostalgia
Former Brandy Melville sales associate, Hunter Hardenberg, explains that Brandy Melville is not in fact made to look good on all body types, as it "is made for tall, extra thin girls." He even admits that the brand has reflected this ideal through "who they hire, and the way employees act towards customers that don't fit the description."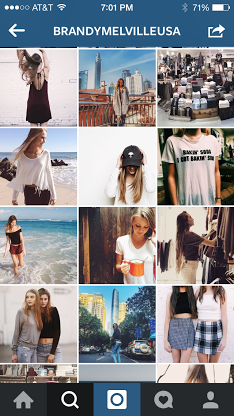 Shoppers in the store reflect a similar attitude toward sizing. Customer Hannah Haart claims that it is hard to find clothes that fit her because sometimes the clothes "expose the wrong areas" of her body.
According to statistics, one study reports that by age thirteen, 53 percent of American girls are "unhappy with their bodies" and that by age seventeen, this number increases to 78 percent. Starting from a young age, confusion amongst what is considered a "normal" body type is inevitable as one naturally assumes that if the clothes that are supposed to fit "all" do not fit them correctly, there must be something wrong with their body, not the brand.
READ MORE: Women In The Media Face Double Standards
Additionally, over-stimulated social media sites such as Instagram only seem to worsen the exclusivity of the brand. With over 4,000 Instagram photos and 2.1 million followers, Brandy Melville does not portray a single model without an extremely thin and highly specific body type, complete with a thigh gap. Although some shoppers do exemplify particularly slender frames, not all girls do. By advertising "one size fits all" clothes on models that are practically identical, Brandy Melville is alienating the rest of the girls who do not exhibit that specific body type.
Alternative brands, such as American Apparel, strive to provide basic clothing for a greater scope of consumers by offering various sizes and including models of all different ethnicities and body shapes. Brandy Melville, on the other hand, does not make this same effort. Hardenberg states that there are maybe "one if not no African-American models, as well the girls they look for are tall and size 0" and that very few of their models "fall under the category of 5'8 and size zero, so it's easy to assume that Brandy Melville did some hard searching for these iconic 'California Girls' of theirs."
Although Brandy Melville attempts to showcase the classic "California girl," it certainly does not account for the many different body types that inhabit the melting pot of California. It is nearly impossible to categorize them all under one style or "one size."
Contact Contributor Natalie Raphael here and follow her on Twitter here