Film and TV
How To Fix The Post-Oscars Movie Season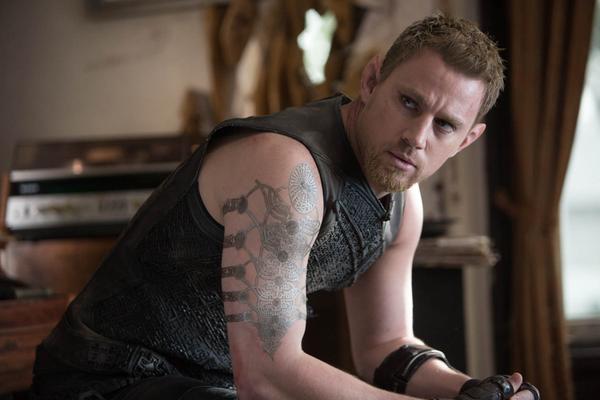 It's that time of the year again, film awards and festivals have come to an end after the Oscars, and everybody is making note of the award-winning movies they have to see. "Birdman," "Boyhood," "The Imitation Game," "American Sniper" and other big winners this year enjoy their moments of glory and attract even more commercial success. Meanwhile, in over
2750 theaters
all over the country, we're seeing "Hot Tub Time Machine 2," "The Duff," and "Jupiter Ascending." Wait a minute, how is this happening? Why, when we're learning about and appreciating the most critically acclaimed films, do we encounter only films on the opposite end of the spectrum in theaters?
Let me clarify: I mean no disrespect to the filmmakers of the three movies I just mentioned, but the reality is that on many levels, aesthetically, these films are simply not comparable to the likes of "Birdman," "Boyhood" and the like.
This is always a time of year in which these kinds of films come out, when the discussion and hype about the most important film awards are at their peak. This is so common, there is a label for this time of year: the "dump months." It refers to the months in which movie studios put out the films with less commercial potential, "dumping" out their weakest products into the market. For America, January and February are the main dump months (January is traditionally the worst). Grosses of movies that came out in January averaged $387 million over the past decade, when movies that came out in June and December averaged $1.1 and $1.2 billion, which is nearly 3 times as much. Besides commercially inferior, a lot of these films don't usually get screened for the movie critics – their critical reputation is nonexistent.
In The Atlantic, Box Office Mojo editor Ray Subers explains that "January typically sees genre films and films that have tested poorly getting their contractually-due theatrical release, while discerning adult audiences are catching up on the various ten-best lists and the general moviegoers are seeing the event films of December."
So, how do we fix this?
READ MORE: Oscars 2015: Patricia Arquette Deserves Praise For Her Win And Her Message
First, we have to understand the motivations behind the studios' decision in dump months. This is the time when the good films, by virtue of awards season, occupy the spotlight of cinema. Moviegoers are more interested in getting caught up with all these wonderful films than in seeing more new movies. It's also directly after the holiday season, when people are going back to school and work, after they have just been bombarded with a huge load of good movies. So it's reasonable that studios don't put out more good movies, which will cause these two streams of good movies to cannibalize each other at the box office. However, instead of dumping out the worst movies of the year into the theaters, I do think there are better options.
This is a situation where Hollywood executives and film exhibitors can be more creative. Instead of pumping all these movies into the theaters in the dump months, theaters can consider showing movies that are not produced by Hollywood studios and are usually under the average moviegoers' radar, but have critical merit. A European arthouse film, a Mexican documentary or an Asian blockbuster can all appeal to the crowd in interesting ways. Sure, they're not traditionally the most talked about or popular films, and they may generate less revenue than, say, "Hot Tub Time Machine 2," but our audience will get to see better movies, in terms of their artistic value, as a result. For example, how many of us have seen the Academy Award winner for Best Foreign Film this year, "Ida"? How many of us have seen "Infernal Affairs," the film from Hong Kong that Martin Scorsese adapted into "The Departed," for which he won his first Best Director and Best Picture at the Oscars?
READ MORE: Oscars 2015: Do The Oscars Still Matter?
These films obviously grabbed the critics' attention, and have significant contributions to the film world. They stimulate the audience with new and fresh subject matters, culture, film styles and actors. After all, although American Hollywood films do offer a variety of films to choose from, they are limiting to the audience today. We live in an increasingly globalized world and America's cinema is not nearly as diverse as it should be or could be. We are talking about diversity in terms of domestic issues like race and gender in film all the time, but we almost never learn about foreign cultures and issues. There is a whole host of amazing foreign films that our audience doesn't know of, and it's a shame because we deserve to see better art more often. In fact, one of the reasons why some people don't think of film as an art form is because they're seeing so much of the same junk in the theaters every year. How can we take films seriously if we're exposed to, say, "Meet the Spartans" or "The Epic Movie" every year during the same time period? Admittedly, those are two extreme examples, but you get the point.
An advantage of showing all these foreign films in the same time period is giving the audience a new focus, a new theme. Rather than labeling these months as dump months, it can be called, perhaps, foreign-movie months. Doesn't that sound a lot better? Instead of having the release dates of these movies scattered across the year, which will not make as strong an impression to the audience, releasing them together in the same time period will force the audience to at least notice them.
Theaters can even show previous releases or classic re-releases. Movies that already did well in another country can give them an insurance, foreign classics such as "Amour," "Eat Drink Man Woman" or Kurosawa's "Seven Samurai" if we're really feeling the old days. The point is, there are good films that deserve the American audience's notice but don't, and we should take advantage of this already abandoned space for movie showing. This way, we don't have to complain about the junk we see in theaters during every year during the same time period and instead, enjoy a refreshing experience by appreciating quality art that we didn't know much about.
I'm not saying we should completely eliminate the average dump-month movie completely; after all, we all have guilty pleasures.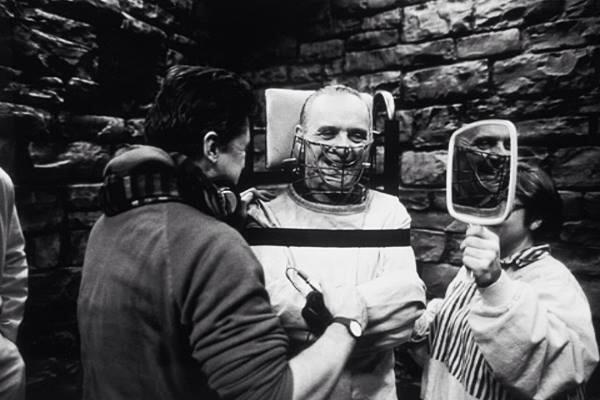 First of all, the less popular genre movies tend to come out in January. Horror is a common one. These movies are not good enough to be shown in October, but are nonetheless options for a horror-movie fan. There are also options for less popular action films, such as "Underworld: Evolution," which stars Kate Beckinsale or "The Green Hornet," which stars the biggest Asian pop star, Jay Chou. If you are a fan of Beckinsale or Chou, it'd be nice to watch these movies on the big screen. Once in a while, I may want to watch "The Wedding Ringer" just because I like Kevin Hart. Or, I can watch "The Duff," which introduces a new term for high school students: "The Designated Ugly Fat Friend." That sounds terrible, but also interesting. Better yet, actual hits may surprise us in these dump months occasionally: "Taken," starring Liam Neeson, is a good example. Another good one is "The Silence of the Lamb," which actually went on to win Best Picture at the Academy Awards.
So we can still keep some of these dump-month movies in the theaters, but it's also wise to start showing quality foreign films during these months. Gradually, I do hope our audience learns to appreciate good films from different cultures and about characters from different walks of life.
Where do the rest of the bad movies go? Anywhere, really. They can go directly online, to Netflix or Amazon Instant Video for a cheap price, where people are more likely to find guilty pleasures anyway.
The truth is, I don't really care about the worst movies in cinema, and I don't think many people do. The problem is that they are being shown in the theaters, on the big screen, all over the country and we should definitely fix this.
Reach Staff Reporter Matthew Leung here.