Music
Grammys 2015: Predicting 'Song Of The Year'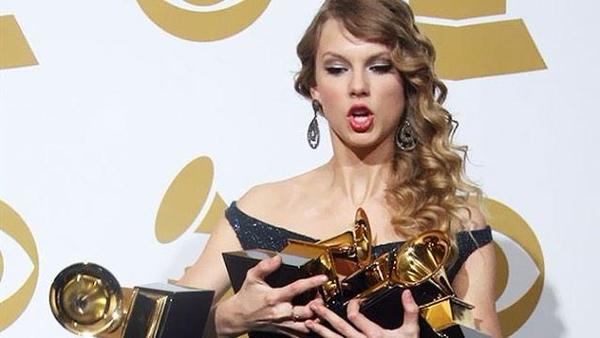 Sunday, February 8 marks the 57th year of music's biggest night - the Grammy Awards.
Along with Album and Record of the Year, the Grammy for Song of the Year is one of the night's most prestigious awards.
This year's Song of the Year nominees are almost exactly the same as those for Record of the Year - with the exception of Hozier and "Take Me to Church" in place of Iggy Azalea and Charli XCX's summer smash hit "Fancy." However, the latter is based on the song's production, performance and recording, whereas the former is awarded to the songwriter.
Here are this year's Song of the Year nominees:
"All About That Bass," Meghan Trainor
"Chandelier," Sia
"Shake It Off," Taylor Swift
"Stay With Me," Sam Smith
"Take Me to Church," Hozier
But who will ultimately take the Grammy home?
According to Billboard, 39 percent of music industry experts have Sia's "Chandelier" pinned as the lucky winner, while Hozier comes in second with 21 percent of insiders casting their votes for "Take Me to Church," which is interesting, given the stiff competition provided by Sam Smith's soulful "Stay With Me" and Taylor Swift's ridiculously catchy "Shake It Off."
With six nominations, the London native is tied with Beyoncé for most noms at this year's Grammys. But Smith has a nomination in all Big Three categories, while Queen B only has one for Album of the Year.
(The "Drunk In Love" snubs are a whole 'nother discussion...)
READ MORE: Grammys 2015: Biggest Snubs And Surprises
Early predictions might have had Sam Smith sweeping the Big Three, but New York Daily News' Jim Farber claims that the singer's recent decision to add Tom Petty and Jeff Lynne as "Stay With Me" songwriters due to the tune's similarities to Petty's 1989 single "I Won't Back Down" will hurt Smith's odds for Song of the Year.
But let's be honest, Taylor Swift could easily take Record and Song of the Year away from the competition thanks to the extreme success of "Shake It Off" and "1989" (2014), which is sure to get even more nominations at next year's Grammys.
The "Blank Space" singer's latest record managed to go platinum in its debut week during a year when selling a million copies of an album was thought to be a now-mythical achievement of a time long past.
READ MORE: Music Industry Hits All-Time Low In 2014
Add in the fact that Swift was able to go multi-platinum by moving 3.66 million units of "1989" AND beat out the behemoth that is the "Frozen" soundtrack as the highest-selling album of 2014, and you've got undeniably proof - whether you like it or not - of the singer's extreme staying power in the industry.
So what conclusion have we come to at the end of all of this?
Basically... There's no clear-cut winner this year - there are a million ways to justify each nominee's ability to win Song of the Year.
Industry big-shots say Sia will take home Song of the Year, while the general public might expect the prestigious awards show to re-affirm the bigger mainstream success of Sam Smith or Taylor Swift. Of course, the unexpected could also happen and either Hozier or Meghan Trainor could win instead.
We'll just have to tune in to CBS on Sunday, February 8 at 8/7c (6pm PT) to find out who the Recording Academy ends up awarding Song of the Year to.
Reach Associate Entertainment Editor Michelle Tiu here and follow her on Twitter.