Music
Grammys 2015: Biggest Snubs And Surprises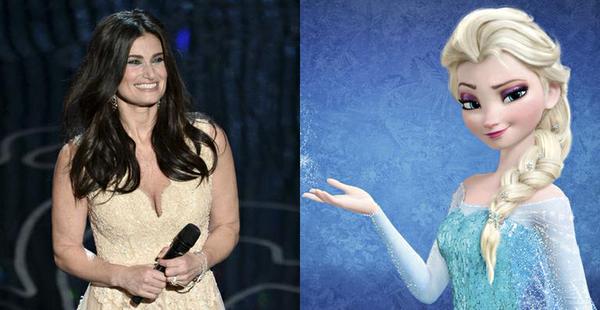 On December 5, the nominees list for the 57th annual Grammy Awards, which will be held on February 8, 2015 at the STAPLES Center in Los Angeles, was released.
Beyoncé and Sam Smith are tied for most nominations with six each, earning Queen B the title of female artist with the most Grammy nominations in history.
READ MORE: 2015 Grammy Nominees Announced
Here are a few of the biggest snubs and surprises from the 2015 Grammy Award nominations.
SNUB: "Let It Go," Idina Menzel
While "Frozen" did score three nominations in the Music for Visual Media categories, it's surprising that Elsa's (Idina Menzel) self-empowerment anthem "Let It Go" didn't get a Grammy nod in any of the major categories like Record or Song of the Year... Especially after winning big at the 2014 Oscars, as well as a year of killer album sales and domination on the charts.
SNUB: "Happy," Pharrell Williams
After a year of not being able to listen to the radio with hearing this tune, fellow Oscar-contending tune "Happy" (from "Despicable Me 2") was another unexpected snub from the Record and Song of the Year categories - though it does get a shot at other categories like Best Pop Solo Performance and Best Music Video.
Did the members of the Recording Academy just get too sick of "Happy" to nominate it for any major awards?
SURPRISE: "Take Me to Church," Hozier
Hozier's "Take Me to Church" in the Song of the Year category was an unexpected (but well-deserved) surprise, especially when considering other songs that could've easily taken its place, including "Fancy," "Drunk In Love," or the aforementioned "Let It Go" and "Happy."
Perhaps Hozier is there as the token alternative nominee, much like Lorde was last year?
READ MORE: 'Hozier' By Hozier: Album Review
SNUB: Ariana Grande
After dominating the summer charts with hits like "Problem" and "Break Free," Ariana Grande was considered a shoe-in for the Record and Song of the Year categories. At the very least, the singer has two nominations - one for her guest work on Jessie J's "Bang Bang" in the Best Pop Duo/Group Performance category and another for "My Everything" in the Best Pop Vocal Album category.
Maybe if Arianators cause enough of a stir, the Recording Academy will love Grande harder at the next Grammys?
SURPRISE: "Bangerz," Miley Cyrus
With mostly mixed reviews from critics, Miley Cyrus' controversial "Bangerz" is a definite surprise to see in the Best Pop Vocal Album category, but nabs the twerking Nashville native her first-ever Grammy nomination.
SNUB: "Drunk In Love (feat. JAY Z)," Beyoncé
Beyoncé may be tied with Sam Smith for most nominations, but the English singer's got nominations in all three major Grammy categories (Song of the Year, Record of the Year, and Album of the Year), while Queen B surprisingly does not.
After taking the world by storm with her surprise self-titled album, many assumed that "Drunk In Love," the Houston native's duet with husband JAY Z, would be a no-brainer for both Song and Record of the Year. But don't cry too hard for Queen B though - she's still got a nomination for Album of the Year, which is arguably the most prestigious of the major categories.
READ MORE: Beyoncé: Sex, Hype, And The Modern Diva
SURPRISE: Brandy Clark
The Best New Artist category always causes a lot of controversy and confusion on things like what "new artist" actually means. And every year, there is a token nominee that most people don't recognize - the role of which is being played by up-and-coming country singer Brandy Clark this year.
If Clark, who has written songs for Kacey Musgraves and fellow Best Country Album nominee Miranda Lambert, wins the Grammy for Best New Artist, it would be a major upset, especially against more mainstream acts like Bastille, Iggy Azalea, Haim, and Sam Smith. Of course, it wouldn't be the first time a relative unknown has won the award over more well-known names.
SNUB: "Rude," MAGIC!
Recording one of the summer's most unavoidable songs on the radio, Canadian reggae-pop act MAGIC! was expected to get a nomination or two at the Grammys - whether it be as Best New Artist or in one of the Pop Music categories for the ever-catchy "Rude."
SURPRISE: "All About That Bass," Meghan Trainor
Despite Meghan Trainor's success at the top of the charts, no one really thought "All About That Bass" would be nominated for Song or Record of the Year. And surprisingly enough, the doo-wop-inspired tune isn't a contender in any other category, including Best Pop Solo Performance, which arguably would've been a more expected nomination for Trainor.
For the full list of Grammy nominees, click here.
Reach Entertainment Producer Michelle Tiu here and follow her on Twitter.