Film and TV
'Parenthood' Series Finale: 'May God Bless And Keep You Always'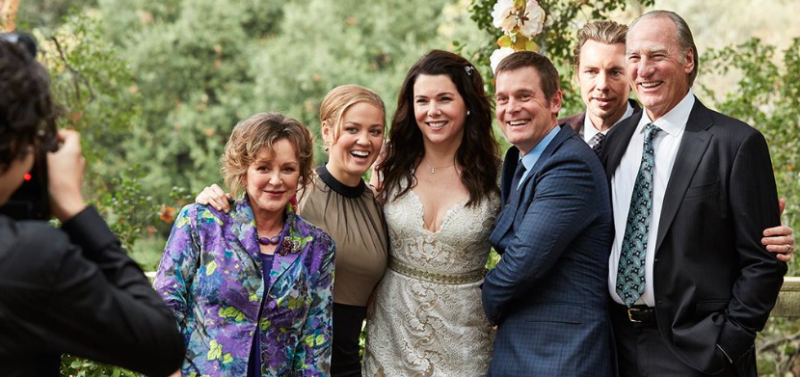 For six seasons, "Parenthood" has brought laughter, heartache and numerous tear-jerking moments into our lives, and Thursday's series finale delivered this to us one last time.
There's chaos as plans for Sarah and Hank's wedding are being arranged. Adam searches for a new job, and Julia and Joel receive a worrisome call from Victor's social worker. Hank asks for Zeek's blessing in Sarah's hand in marriage. Zeek remarks that Sarah, of all his children, was the one who taught him to love unconditionally; his only wish is that Hank reciprocate that affection and take good care of her.
READ MORE: 'Bridesmaids' Meets 'SNL' For The New 'Ghostbusters' Movie
The intro plays its final sequence, which has remained the same since its first airing (with the addition of new family members) to the bittersweet realization that everyone has evolved and progressed immensely from the first season.
Devastation hits as Crosby tells Amber that the Luncheonette is shutting down, and she cries, knowing that keeping the music studio alive was his dream as much as it was hers. Joel and Julia discover that Victor has a newborn sister. Hank asks Drew to be his best man. Zeek and Sarah have a heart to heart, where she thanks him for the time he let her move back home, allowing her begin a fresh chapter in her life.
The wedding day is a joyous occasion as everyone comes together, including Haddie, who has been away at college throughout the season. She tells Max she doesn't resent him for taking all the attention from their parents, and thanks him for being weird and wonderful. Drew toasts the newlyweds, and sincerely tells his mom that finding happiness is, "All I could ever want for you," as she always put her kids in front of herself.
Zeek passes away on the couch, restfully. The family reunites on the baseball field, spreading his ashes and playing a game of baseball to commemorate his wonderfully full life. An acoustic rendering of the theme song, "Forever Young," begins to strum, and a montage of future events appear.
Crosby has reopened the Luncheonette with Amber by his side. Max graduates high school while Amber finds security with a new man, and Ryan reappears in the picture looking healthier. Camille travels to the place she and Zeek honeymooned, and Joel and Julia now have four kids.
READ MORE: 'Brooklyn Nine-Nine' Season 2, Episode 14: 'Defense Rests'
This ending is a testament to how the circle of life continues, as the inevitability of death affects, but will not destroy, lives. Zeek has infused love and strength throughout four generations of family, and Team Braverman will continue to endure.
The last shot reaffirms their unity as the entire clan walks off the baseball field, symbolically moving towards a new chapter of their lives.
"Parenthood" is a brilliant display of how art imitates life, as simple moments and raw emotions comprise most of our daily lives. While most shows aim to attract audiences with larger than life action and drama, this show knows how to tug at the heartstrings by drawing from the stories we are all familiar with. The series is a timeless piece that will inspire generations to come, demonstrating that life can imitate art as well.
For a short period of time, the Bravermans welcomed us into their heart and homes and made us feel like we were a part of the family. And for that, I am forever thankful.
Reach Staff Reporter Juliette Lin here.