Health
HIV Miracle Drug Advocates Struggle for Acceptance
Joshua Deminter was obsessive about his sexual health. He stressed condom use and frank talk with his partners, and got regular tests for sexually transmitted infections.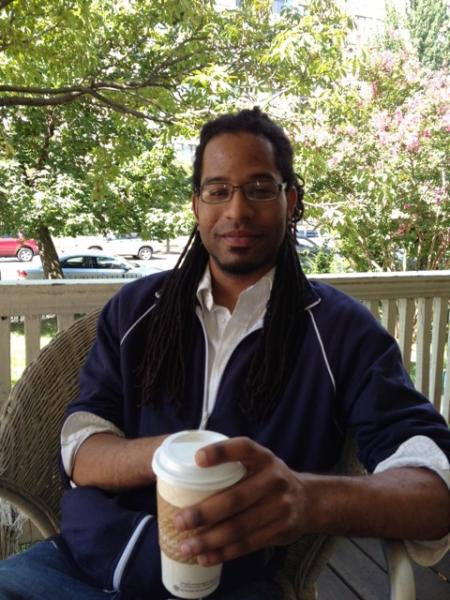 But after facing down three scares related to men he slept with—including one who was HIV positive but lied about his status—Deminter decided to take another step to protect himself. He began taking a controversial little blue pill called Truvada.
Deminter is part of a small and slowly growing group of gay men who use the drug to protect against HIV infection. Truvada is one part of a counseling and testing prevention strategy called PrEP, or pre-exposure prophylaxis.
The Food and Drug Administration approved the pill for use by HIV negative patients in 2012 after a clinical trial showed it was over 90 percent effective at preventing HIV transmission in men who have sex with men when taken daily.
Yet few people are taking it.
Figures from Gilead Sciences, Truvada's manufacturer indicate that a little more than 3,200 people in the U.S. got a prescription for the drug over a recent 26-month period
The Centers for Disease Control and Prevention recommended last month that 500,00 high-risk people start taking the drug.
Young, gay and bi-sexual black men are most likely to contract the virus, and some clinical trials in the area are exclusively accepting participants from this demographic.
Many leading voices in the gay community have been pushing for greater acceptance of the drug. Truvada has faced fierce resistance from a number of prominent activists who think the pill will lead to a rise in condomless sex.
Turning Points
The Human Rights Campaign, a massive LGBT-equality lobbying group, recently announced its support of the drug in hopes of "making a huge dent" in new infection rates, according to Noel Gordon, foundation project manager at the organization.
HRC had been notably silent about its position on the drug. The organizations public support represented a turning point in the debate.
"I think we asked all the questions that people are reasonably asking," he said. "We had to do our due diligence."
SEE ALSO: Virus Detected in HIV-Cured Baby
Gordon said they decided to publicly support the drug after noting that new infections among MSMs, or men who have sex with men, were on the rise while infection rates among the general population were declining.
"We had a duty to our constituents," he said.
The pill's loudest critics aren't quite ready to give up.
Fierce Opposition
Playwright and LGBT activist Larry Kramer founded the non-profit Gay Men's Health Crisis in the early '80s. Kramer's group was one of the first and most influential organizations aimed at ending the epidemic.
His play "The Normal Heart," which details the origins and early work of the non-profit, helped bring national attention to the cause.
Kramer told the New York Times earlier this year that taking Truvada was "cowardly." He said the drug allows people to avoid the grueling work of education and outreach.
The Los Angeles-based Aids Healthcare Foundation, the country's largest HIV prevention, testing and healthcare organization, has been fiercely critical of Truvada. President Michael Weinstein has been making the media rounds in recent years sounding alarm bells about the drug's efficacy. He's called it "a party drug" and "a public health disaster in the making."
Gedd Kenslea, communications director at AHF. He says the organization isn't opposed to Truvada, and that it regularly prescribes Truvada to patients.
Kenslea is just worried about human behavior.
SEE ALSO: Treating HIV/AIDS in South L.A.
The CDC released a report this month that said 66 percent of men who know they're HIV positive don't get regular care. Kenslea says numbers like these suggest that men simply won't take the pill every day.
He also worries that doctors won't be diligent.
Gilead requires Truvada's users have a negative HIV test prior to receiving a prescription. HIV positive people who take the drug could get a false sense of security and accidentally infect their partners.
Kenslea says he went undercover to an urgent care clinic in West Hollywood during this year's pride parade in hopes of getting a Truvada prescription.
The physician asked me if I wanted to take an HIV test. I told him my last test was in January of 2013, but that I didn't want to get a test. I still got the prescription," Kenslea said.
Only about 50 percent of subjects in the iPrEx clinical trial, which focused men who have sex with men, took their required dailyTruvada dosage. Kenslea thinks that's a bad sign.
If test subjects who receive counseling, regular blood tests and payment can't take their medicine everyday, people who aren't taking the drug as part of a clinical trial can't be expected to either, Kenslea said.
Former Democratic National Committee Press Secretary and LGBT activist Terry Michael calls Truvada a "worthless product and a harmful product."
He also says Gilead, the company behind Truvada, is too politically well-connected to be trusted.
Dr. Anthony Fauci has been the director of the National Institute of Allergy and Infectious Diseases for 30 years. The institute provided funding for some clinical trials of the drug. Fauci appointed Gilead's CEO John Martin to an advisory council 14 years ago.
Michael says NIAID's funding of Truvada clinical trials represents a huge conflict of interest, and that this isn't the first time Gilead has benefited from insider status.
The U.S. government has spent more than $1.5 billion on Gilead's Tamiflu drug since 2005, and has given the drug to American troops during international flu outbreaks, according to The Atlantic.
Former George W. Bush Secretary of Defense Donald Rumsfeld was chairman of Gilead from 1997 to 2001. Rumsfeld resigned as Secretary of Defense in 2006.
"Gilead's Tamiflu drug was a worthless palliative for the flu," Michael says.
A widely reported study published in the British Medical Journal in 2009 showed the drug to be ineffective at battling the flu virus.
Ryan McKeel, associate director of public affairs at Gilead, says the results of the iPrEx trial were accepted by independent scientific review boards. Trial results found that Truvada reduced the risk of HIV infection by 42 percent in men who have sex with men.
McKeel says the iPrEx trial and another placebo-controlled trial focusing on heterosexual couples "were not led by Gilead," but were instead spearheaded by a mix of academic, governmental and philanthropic institutions.
Gilead has now turned to the difficult task of actually getting people to take it.
Lived Experiences
It's providing the drug free-of-charge to young men in clinical trials across the country in hopes that researchers will find ways to help subjects stick to their daily regimen.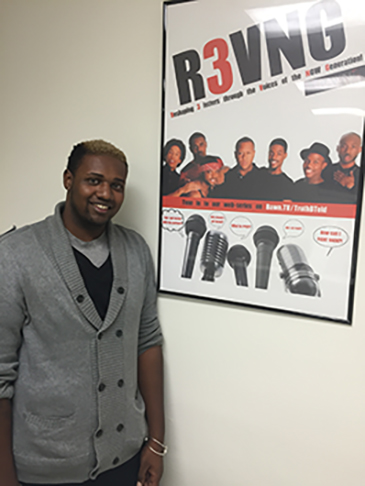 Frankie James is part of R3VNG (pronounced "revenge"), an HIV testing and PrEP volunteer outreach group funded by Aids Project Los Angeles, a non-profit that coordinates HIV support services.
James has been on PrEP since September 2013 when he signed up for a clinical trial University of California-Los Angeles Vine street clinic.
James regularly missed dosages early on the in the trial because of a busy schedule, he said. He's currently a full-time student.
"It's kind of like breaking a chain," said James.
Missing dosages makes the pill less effective, and doubling up on pills after missing a day doesn't help.
The clinic taught him to plan his life around the medication, he said.
He hasn't been having riskier sex since starting the trial, he said, but that the drug is "a calming factor" when a condom breaks.
"We've all had that oops moment," he said. He doesn't know anyone on PrEP who's stopped using condoms.
James says that young men are responsive to R3VNG's outreach efforts. Many men end up getting tested or signing up for counseling after attending an outreach event.
Not everyone is receptive, though.
Many young gay black men don't want to be associated with HIV, James said. He recalled a time when he tagged a friend of his on Facebook in a R3VNG-related post.
"He was like 'I would appreciate it if you didn't tag me in anything related to HIV. I don't want anybody to put their penis in me and I don't want to put my penis in anybody'," James said.
Persistent HIV-related stigma in the black community can lead many young men to avoid treatment, he said, though he remains optimistic.
"My generation can be the one that ends HIV," he said.
Stigma Slows Sales
Young at-risk men aren't the only ones fighting stigma. Some physicians are hesitant to even prescribe Truvada.
Dr. Gifty Ntim, medical director at APLA Health and Wellness, a Baldwin Hills clinic that specializes in preventive care for the LGBT community, says the medical community is encouraging doctors to have frank conversations about sexual health, which a lot of providers "are not comfortable doing."
She says physicians are staging in-service events in hopes of teaching one another how to make HIV-related conversations more empowering. Twenty percent of HIV-positive people don't know they're infected, according to a CDC study released last month. Physician squeamishness about sex has been cited as a contributing factor.
The clinic is "ahead of the curve" when it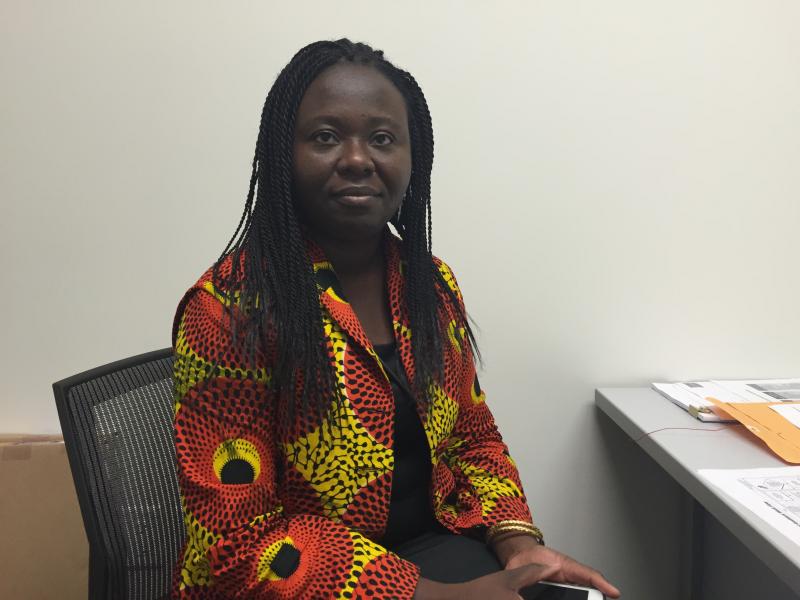 comes to talking to patients about sexual health, Ntim says. It launched a PrEP program this month that aims to help patients with health plan enrollment, drug refills and adherence.
Ntim says that researchers are developing an injectable version of Truvada. Just one shot would protect a person from the virus for several months, which could drastically improve protection.
SEE ALSO: FDA Approves HIV Prevention Drug
People trying to take Truvada sometimes have to endure a long series of referrals just to get a prescription. Joshua said that prior to the CDC's Truvada endorsement last May, he struggled to find a doctor who was comfortable with the drug. The controversy surrounding the pill also may have kept some doctors from prescribing it, he said.
He said about half of the gay male friends he talks to about Truvada have never heard of it.
"They get angry. Because if they'd known about it, they would be on it," he said.
Sales numbers from IMS health, the largest provider of U.S. physician prescribing data, show a spike in Truvada sales in the months the FDA approved it for HIV-negative patients, followed by a sharp decline in total units sold through the end of 2013.
"I heard about PrEP on Grindr," said Brandon, a young gay black actor who lives in Hollywood who asked that his last name be withheld.
"Because it came from Grindr, it immediately felt kind of gross."
Grindr is a gay dating app known for facilitating casual encounters.
Brandon isn't taking Truvada, though he's curious. He says he doesn't know enough about the pill's side effects.
He said he wouldn't have unprotected sex with someone who was on the pill. He doesn't trust that people will take it every day.
"All they have to do is [slip] up one time," he said.
Several of his partners have asked him to have condomless sex.
"When alcohol gets into people's systems, they get a lot more courageous," he said. "It happens very, very often."
Percival Pandy, a program coordinator at the Los Angeles LGBT center, says the black community's mistrust of doctors plays a part in Truvada's lower-than-expected sales numbers.
SEE ALSO: Why Men Don't Get Tested for STDs
"There's always the fear of being the guinea pig, the test market," he said.
Much of Truvada's marketing is aimed at young, gay black men. Pandy thinks a lot of the ads are patronizing.
"You're going to dictate what's best for us," he said. "It's very stigmatizing."
Pandy takes Truvada. He's happy with the medication, but worries that people will use condoms less often.
He says a lot of men base their self worth on how sexually available they are. Traditional messaging about condom use and limiting sexual partners doesn't always resonate.
"You say 'that's who we are,' the bath house, the sex party," said Pandy. "But there's so much more."
Vallerie Wagner, chief operating officer at APLA Health and Wellness, has been an HIV activist for over 20 years. She's been interviewed several times about the center's new program, and is in many ways the face of PrEP in south L.A.
She stressed that the center was taking a sex-positive approach to prevention.
"I don't care if people start having sex like in the early days of the sexual revolution, as long as they're having it as safely as possible," she said.
Email Staff Reporter Jonathan Tolliver here. Tweet at him here.