Los Angeles
Treating HIV/AIDS In South L.A.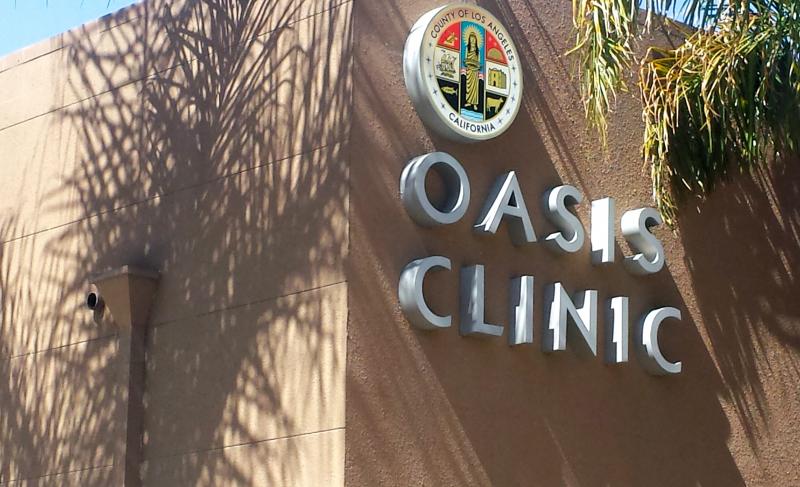 A young woman is pacing in front of the entrance. Her face shows her anxiety. Five minutes later, she finally enters, taking a deep breath.
The reception area is quiet. One Hispanic woman sits reading a magazine. Across from her, an African American couple eats their lunch from Subway and watches a movie playing on one of the TVs. They are all waiting to see a doctor. 

Shaking his head, the man says, "They upped my meds." The woman nods. The environment is friendly and open, despite the serious work done by the clinic.
The Oasis Clinic stands as a beacon of hope for South Central residents battling HIV/AIDS. The walls are filled with informational pamphlets and awards and recognition for the work done by the staff there.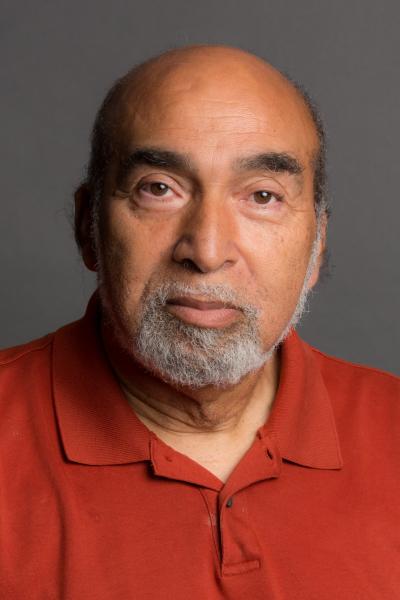 Dr. Wilbert C. Jordan, Director and founder of the clinic, saw a problem in the community and built the clinic in 1984 because no one was treating the patients with AIDS in South Central.
"I was one of the first doctors in the country to see AIDS," Jordan said. "I have seen AIDS since it began."
Jordan worked in the Martin Luther King, Jr. and King Drew Hospital in 1971 as an infectious disease specialist. When he treated his first patient with AIDS, he didn't know that the symptoms he was looking at were those of the disease. Only after examining his first patient closely did Jordan make the connection. And when he saw three more patients brought in by the first patient, he began to devote his entire medical career to treating HIV/AIDS. Jordan reported the first heterosexual case of AIDS in Los Angeles County in 1983. He also ran into some legal trouble in 1987 when he pleaded guilty to a federal misdemeanor charge of fradulent Medicare billing, resulting in a five-year probation period.
Now, Jordan estimates the clinic has helped about 5,000 patients. It's the largest provider for HIV care in South Central and offers five programs to help patients: testing, early intervention, outpatient treatment, chemotherapy and focus intervention/partner notification prevention. Oasis now includes satellite clinics and is open five days a week.
SEE ALSO: Egypt: A Cure For AIDS And Hepatitis C?
Particularly important to Jordan is helping community members who are at greater risk of contracting the disease. He says people of color have a higher chance of contracting HIV/AIDS because of the high number of adults and youth who don't use protection. Some young people who are born with the virus often don't get regular medical care, meaning they may not even know they have the virus. And if they begin having unprotected sex, they can spread the virus unwittingly.

Every month, Jordan's team of three physicians and two assistants write to all of the doctors in South Central asking them to regularly test their patients for HIV/AIDS. Jordan says the doctors he and his team reach out to are very supportive, and he believes they are testing their patients.

Oasis also does a lot of outreach work in the community, hosting monthly HIV/AIDS educational programs that are open to the public. Often, Jordan and his team work with other hospitals to teach community members about HIV/AIDS and how to seek treatment. When educating youth, the clinic works alongside Reach L.A., and for trans and gay youth, they have a program through AIDS Project L.A.
 Recently, Oasis began a program visiting South Central schools and educating the teachers on HIV and homophobia.

Erin Adams, at the Exposition Park Office for County Supervisor Mark Ridley-Thomas, said the Oasis Clinic is funded partly by the County of Los Angeles. The federal and state government also fund it.

"The County of Los Angeles expects the Clinic to provide care to people in need of testing and HIV/AIDS services," Adams said.

Adams says with the opening of the new Martin Luther King, Jr. Outpatient Center in 2015, HIV/AIDS services will be provided through partners on the MLK Campus. The new Outpatient Center will not provide these services, so the Oasis Clinic will remain a top provider for HIV/AIDS services.
 Patients do not need to have insurance to receive treatment, though anyone insured by Kaiser Permanente will have to go to Kaiser facilities to get help.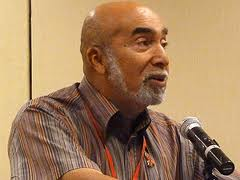 Jordan is optimistic about the progress made in the treatment and education of HIV/AIDS, but believes there's still more work to be done—particularly in the South Central African American community.

"We spend a lot of time on programs that help people living with HIV and AIDS, but we need to focus more on what we can do to keep people HIV-negative," Jordan said. "It's up to leaders in our community to do that."

Reach Executive Producer Kristy Plaza here. Follow her on Twitter here.