Music
Coachella 2015: Lineup Predictions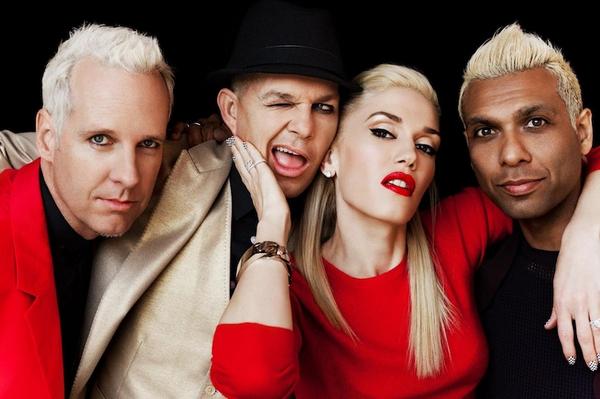 With
Holy Ship!
(January 3-6) kicking off the 2015 festival season in a few short weeks, it's only fair that we discuss
Coachella 2015
.
Held at the Empire Polo Club in Indio, California, the two-weekend festival is set for April 10-12 and April 17-19.
The Coachella lineup won't be released until sometime in January, but that certainly hasn't stopped anyone from casting their predictions early. In fact, a lineup predictions article has been up on Consequence of Sound since April 21 - only a day after the conclusion of Coachella 2014's Weekend 2!
READ MORE: 7 Must-See Festivals Around The U.S.
Of course, many of the predictions are jokes (see: Westboro Baptist Church Choir and Rebecca Black), so take that one with a grain of salt...
Here are a few festival-worthy names who are bound to take over the Coachella stage next year.
Jack White
Having peformed at Coachella three times already in 2003, 2008, and 2010 (although never as a solo artist), Jack White is definite headliner-material at next year's festival. With early 2015 tour stops in the U.S. and a string of Lollapalooza South America festival dates in March, there's a good chance that White's staying fairly close to home in preparation for an appearance at Coachella.
alt-J
British indie-rock band alt-J also has a bit of Coachella experience under their belt, having played at the festival in 2013. Their latest album "This Is All Yours" (2014) has received positive reviews from critics and given them more of an international presence. Like White, alt-J will be performing at a variety of festivals in South America. Afterwards, the band will tour the U.S., moving from New York (March 30) to Oklahoma (April 8), bringing them closer and closer to California.
Sounds promising, right?
Sam Smith
Fellow Brit Sam Smith has been having the year of a lifetime - completely dominating awards season as a performer and nominee and he doesn't seem to be slowing down anytime soon. The "Stay With Me" singer is nominated for six awards, including the three most prestigious categories (Song, Record, and Album of the Year), at next year's Grammy Awards (February 8), tying with Beyoncé for most nominations at the awards show.
READ MORE: Grammys 2015: Biggest Snubs And Surprises
While Smith's tour schedule isn't as obvious as White or alt-J's, there is a big enough gap between his shows in London (March 25-27) and Auckland, New Zealand (April 22-23) for the singer to slip in a performance at Coachella.
U2
Despite having to cancel their appearance at KROQ Almost Acoustic Christmas due to Bono's nasty cycling accident, which required surgery, U2 sounds like a good fit for Coachella... Well, if you ignore all that drama with iTunes and "Songs of Innocence."
However, U2's announcement of North American dates in May, including four shows at the Forum in Inglewood (May 26-27, 30-31), doesn't exactly line up with Coachella's infamous radius clause, which prevents performing artists from playing shows in certain SoCal markets like Los Angeles and Inland Empire for a certain period of time before, during, and after the festival.
I wouldn't worry about that issue too much though - the Forum is operated by Goldenvoice, the promoter behind Coachella, so exceptions will probably be made for the Irish band's four shows there.
No Doubt
No Doubt seems like the perfect fit as a Coachella 2015 headliner. The festival circuit lends itself to band reunions (see: Outkast) and the ska/reggae fusion group calls SoCal its home, so No Doubt is bound to attract huge crowds with a hometown reunion show on the Coachella main stage.
Playing KROQ Almost Acoustic Christmas on December 14 (replacing U2 after Bono's cycling injury) and Rock In Rio USA in May, there's certainly nothing preventing Gwen Stefani and the rest of No Doubt from making an appearance in Indio when April comes around.
Arctic Monkeys
While the Arctic Monkeys weren't broken up and celebrating their reunion on the festival circuit like Outkast was, the English rockers were just as ubiquitous on the various festival lineups this past year, performing at Lollapalooza and Bonnaroo, among others. The band hasn't announced any shows for 2015 at this time, so an appearance at Coachella may be in the cards.
Childish Gambino
Having performed at Coachella in 2012 and with a critically successful album like "Because the Internet" (2013), Donald Glover, aka Childish Gambino, would be a great addition to the festival's 2015 lineup. The rapper also recently released a mixtape and EP titled "STN MTN" and "Kauai" respectively as part of a concept album storyline that was started in "Because the Internet."
With Lollapalooza Brazil (March 28-29) as the only announced tour date in 2015, the odds of Childish Gambino taking the stage at Coachella for the second time seems pretty likely.
Paramore
With a completely open calendar (as far as we know) for 2015, there's a chance of Paramore playing Coachella in April. They may not be headliner material quite yet, but the alt-rockers definitely have the chops to attract a sizeable crowd thanks to their great song catalog, including the Grammy-nominated hit "Ain't It Fun," and infectious live energy.
Coldplay
Like Paramore, Coldplay doesn't have any tour dates announced for next year, so playing Coachella 2015 is a definite possibility. The English rock band last played the festival in 2005 when they were promoting their third studio album "X&Y."
Coldplay's latest release "Ghost Stories" (2014) is slated to be one of the year's best-selling albums and is nominated for two awards at next year's Grammys. Their song "Miracles" - used for Angelina Jolie's film "Unbroken" - has also been put on many people's Oscars shortlist for Best Original Song.
Add in the fact that Chris Martin recently hinted that the band's upcoming record "A Head Full of Dreams" might be their final release and a headlining appearance at Coachella seems guaranteed.
Reach Entertainment Producer Michelle Tiu here and follow her on Twitter.