Music
7 Must-See Festivals Around The U.S.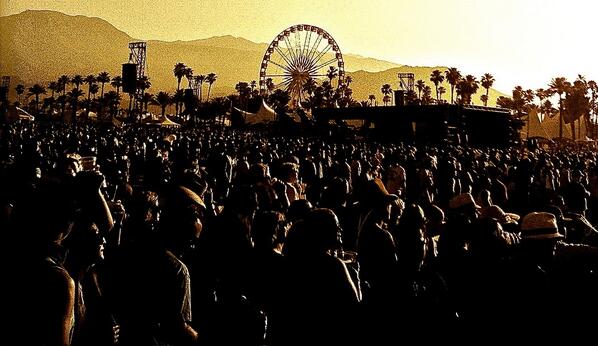 It's that time of year again! Festival season is quickly approaching and Coachella's kicking things off next weekend.
Everyone already knows the big three - Coachella, Lollapalooza, and Bonnaroo - but there are so many other great festivals out there.
We've already go a great roundup of West Coast festivals, but here are 7 other festivals that you should seriously consider putting on your bucket list.
Counterpoint
When: April 25 - 27
Where: Kingston Downs, Georgia
Who: Outkast, Pretty Lights, Foster The People, STS9, J. Cole, Major Lazer, and more
Why: Counterpoint only got its start two years ago, but with past headliners like Avicii, Skrillex, and Bassnectar, it's really not hard to see why this festival is already well on its way to becoming one of the most popular EDM festivals in the country.
Electric Daisy Carnival New York
When: May 24 - 25
Where: East Rutherford, New Jersey
Who: Krewella, Afrojack, Nero, Steve Angello, Bassnectar, Martin Garrix, and more
Why: While Counterpoint might be an up-and-coming name in the EDM world, Insomniac's Electric Daisy Carnival has long been recognized as a leader on the EDM festival circuit with over 100,000 attendees at last year's EDC New York. And EDC only continues to grow with festivals also scheduled in Mexico, London, Puerto Rico, Orlando, and Las Vegas - which is, undoubtedly, Insomniac's most popular edition of the festival. Last year, EDC Las Vegas attracted over 340,000 people, earning it the title of largest EDM festival in the world.
Vans Warped Tour
When: June 11 - August 3
Where: Various cities
Who: Anberlin, Yellowcard, Breathe Carolina, We Are The In Crowd, Crown The Empire, SECRETS, and more
Why: Celebrating its 20th anniversary this year, Warped Tour is America's longest running music festival and though it primarily caters to the punk rock and metal crowds, Warped Tour actually has a wide variety of artists from other genres, such as EDM, hip-hop, and even folk. Better yet, the festival is also a tour (duh), meaning that - unlike the other names on this list - you can probably find a Warped Tour near you without having to worry about things like travel, hotel accommodations, or camping.
Bonnaroo
When: June 12 - 15
Where: Manchester, Tennessee
Who: Elton John, Kanye West, Jack White, Lionel Richie, Vampire Weekend, The Avett Brothers, and more
Why: Okay, the most obvious reason to go is for that beautiful lineup, but there's so much more that Bonnaroo has to offer! Watch a movie at the Cinema Tent or have a late night dance party without disturbing everyone sleeping at the Silent Disco. Bid on some exclusive souvenirs at the Silent Auction Tent. You can even get in a good workout by signing up for the Roo Run or a Yoga-Roo class. The possibilities are endless at Bonnaroo!
Firefly
When: June 19 - 22
Where: Dover, Delaware
Who: Foo Fighters, Outkast, Jack Johnson, Imagine Dragons, Beck, The Lumineers, and more
Why: Even though it only started in 2012, Firefly has quickly made a name for itself among indie and alternative music lovers thanks to the strong lineups of its past two festivals as well as its beautiful choice of venue in the scenic woodlands of Delaware.
Lollapalooza
When: August 1 - 3
Where: Chicago, Illinois
Who: Eminem, Outkast, Kings Of Leon, Arctic Monkeys, Skrillex, Calvin Harris, and more
Why: Originally founded by Perry Farrell of Jane's Addiction as a touring festival that focused on alt-rock, heavy metal, and punk rock music, Lollapalooza has diversified its lineup over the years to become one of the best festivals to attend if you're into all kinds of music. Lollapalooza's also a great festival to go to if you want to discover new artists from not only the U.S., but also all over the world.
Austin City Limits
When: October 3 - 5 and 10 - 12
Where: Austin, Texas
Who: 2014 lineup TBA, but 2013 headliners included Depeche Mode, The Cure, Kings Of Leon, Atoms For Peace, Lionel Richie, and more
Why: Located in the live music capital of the world, it's no surprise that Austin City Limits is one of the most successful festivals in the country - it has sold out every year for the past decade! ACL's become so popular that the Austin City Council voted to extend the festival to two consecutive weekends as of 2013. Although the second weekend last year had to be cancelled due to heavy rain and flash floods, one can only hope that this year will offer better weather conditions, so that everyone can fully enjoy the ACL experience.
Reach Staff Reporter Michelle Tiu here and follow her on Twitter.