Politics
Social Media Displaces Traditional Advertising In Election Campaigns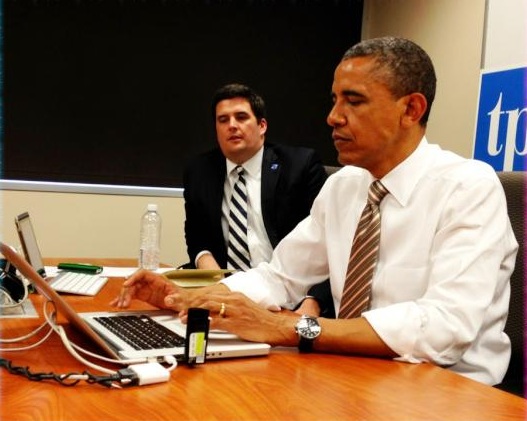 In 2008, Barack Obama ran a highly digital presidential campaign utilizing a then-groundbreaking tactic: social media.
It is now six years later, and as midterm elections dominate this week's political landscape, it seems the role of social media is still as pertinent as ever in running a political campaign — especially when it comes reaching voters.
"The role of social media in political campaigns certainly hasn't plateaued because as much as they are current innovations, social media isn't the same as when the president was elected," said Dr. Dora Kingsley Vertenten, a professor of public policy at the University of Southern California who specializes in social media among election campaigns. "Two years from now in the next presidential campaign, it won't be the same as it is today. Social media will change the role it plays in campaigns as it continues to evolve and that role will ultimately have a greater impact."
READ MORE: MIDTERM WATCH: Hottest Races Across The Country
In the past few election cycles, candidate outreach in online mainstays such as Facebook and Twitter has worked to chip away at the power of old election strategy mainstays — specifically television and radio advertisements. This transition has now given social media an integral role within election campaigns.
"Social media has diminished the traditional role of radio and television ad buys," Vertenten said. "One of the things we're seeing happen now is the diminished effect that traditional media advertising has on the outcome of elections."
Much of the reasoning behind candidates' shift of resources to social media can be attributed to attracting the youth vote, a demographic which struggled to rise above 30 percent in "voter turn out" rates in the last midterm elections (compare that to the 40 percent plus of voters aged 30 and up.)
Just last week, Facebook launched an interactive map detailing how its users are liking and discussing candidates in midterm election races across the country.
In California for example, the data shows that gubernatorial candidate Neel Kaskari (R) has 81.8K total page likes, compared to incumbent Jerry Brown's 161K. Both share a modest rise from the previous week's likes.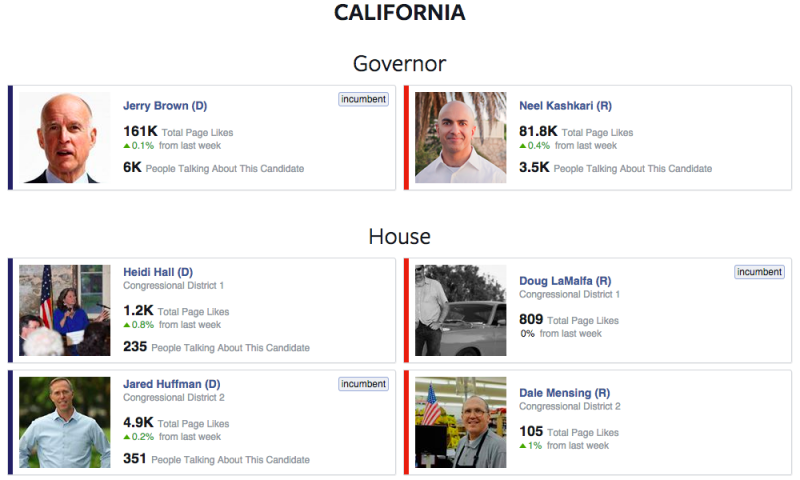 While this side-by-side view can reveal a candidate's social media popularity versus another, it is yet to be said whether or not a candidate's amount of Facebook likes and Twitter followers can accurately predict the outcome in a race.
"I don't think it can," Vertenen said. "And research has not proven that be the case yet."
Though a candidate's social media pages may be representative of high numbers of likes and followers, those numbers have not been definitely correlated to higher rates of voter turn out.
Vertenen stated one of social medias biggest struggles among election campaigns is determining how to bridge the gap between citizen participation in social media and those who will make the leap to register and vote.
READ MORE: Off The Beaten Campaign Trail: President Obama's Low Profile
"The technology isn't there yet," she said. "You can't hit a button and match all your followers up to some data file that will you, tell as a candidate, these certain followers are already registered and likely voters while these others followers aren't."
Whether or not social media can learn to adapt and translate likes into voter turnout is yet to be determined, but one is for certain: social media has revolutionized engagement between the political candidate and the voter.
"If it's done right, the best role of social media is engagement," Vertenen said. "The more transparency and the more direct communication, the more beneficial it will be for the working public. [What's most important is] access, accountability and transparency — social media brings all three of these things."
Contact Staff Reporter Matt Lemas here and follow him on Twitter here.