Politics
Off The Beaten Campaign Trail: President Obama's Low Profile
It's rare that American political coverage deals in anything but clichés, and the run-up to the coming midterm elections is no different. Much is being made of President Obama's lack of appearances in support of his fellow Democrats.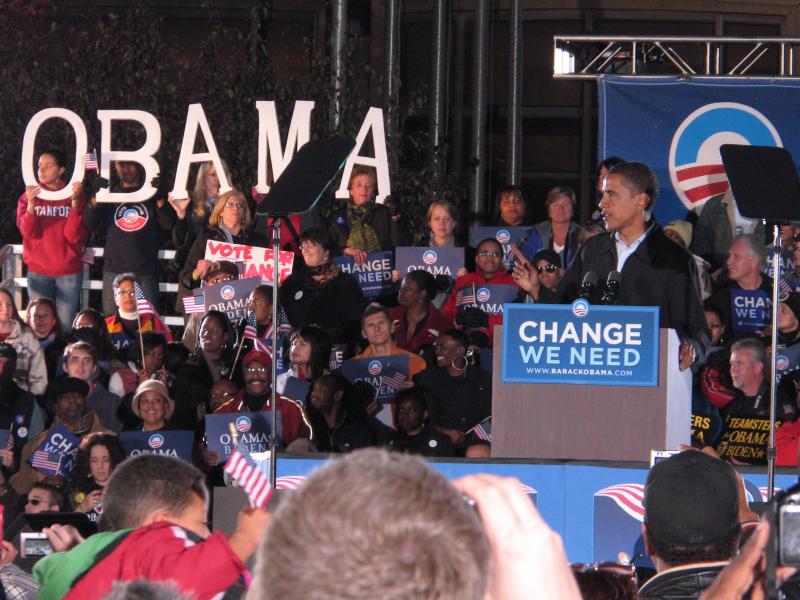 Eight days before the elections, ABC's White House correspondent, Jonathan Karl noted just that. "The President was home all weekend," described Karl, "you won't see him in a single place with a competitive race." He went on to compare the President's campaigning with that of his predecessor, George W. Bush.
Karl stated that Bush was even more unpopular than this President, and that he managed to put in 2,000 miles of travelling before his second-term midterms. But, he failed to inform the audience that the Republicans were also defeated in both houses.
Along with the usual allegations of a lack of passion, President Obama's visible absence is fast becoming one of the most common terms in which the media has come to discuss him.
It is not surprising that the President is keeping a low profile. At an average of 41-42%, President Obama's approval ratings are as low as they have ever been. He is largely visiting deep blue states.
According to the New York Times, Obama has been shunned by his most vulnerable congressional candidates during the campaign season.
READ MORE: The Nation's Hottest Races.
Instead, he has spent the last week on a five-state tour designed to drum up gubernatorial support in states with low off-season turn-outs. Before that he was mostly consigned to conscious coupling with famous fundraisers such as Gwyneth Paltrow (who threw a Hollywood fundraiser for the Democratic party).
Young people, African-Americans, Latinos and women are among the groups who regularly stay at home during elections. They also form an important part of the Democratic base.
The President's itinerary has included visits to a Wisconsin high school in a mostly African-American ward. In 2012 the President won 99 percent of the vote that Milwaukee district.
Not all of his visits have run so smoothly though.
At a rally for the Maryland gubernatorial candidate, Anthony Brown, the President was heckled as audience-members began walking out during his speech. This, in a race where Brown, as of the last week of October, was 13 points ahead of rival Larry Hogan.
Predictions of an uncomfortable election for the Democratic party are widespread.
Why is this? And what has it got to do with the President?
READ MORE: National Impact on Local Issues.
In a political system where the fate of each political party is as dependent as ever on the personality of its leader, the various commentators and critics of Obama may be right.
Joe Klein from Time magazine says that despite Obama's competent handling of the financial crisis and his introduction of a universal health care plan, his low approval ratings might be explained by his own public image.
Klein quotes former-Secretary of Defense, Leon Panetta who said: "[Obama] approaches things like a law professor in presenting a logic of his position … My experience in Washington is that logic alone doesn't work. Once you lay out a position, you are going to roll up your sleeves and you have to fight to get it done…"
Allegations of aloofness have been a trademark of attacks on Obama throughout both of his terms, but history may have another explanation as to why Democrats have been avoiding him.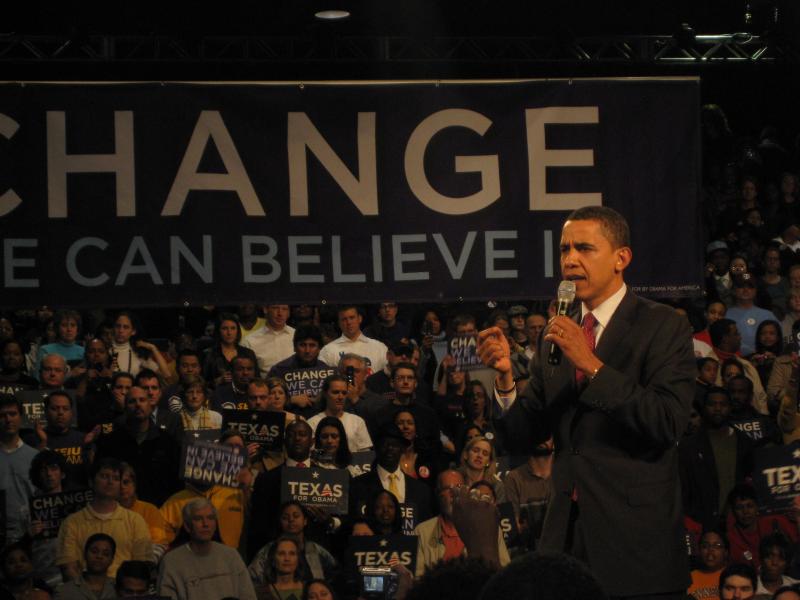 Midterm election results for parties with a two-term President in power have often made for grim reading. It is often referred to as 'The Six-Year Itch.'
Some digging into some old political commentaries reveal a thread running through past midterms, of parties distancing themselves in order to soothe their voters' itch.
In 1994, the New York Times' Richard Berke suggested that candidates want to give the impression that they are fighting for their voters in Washington, rather than kowtowing to the White House. It probably did not help, this year, that the President boldly claimed that "every single one" of his policies are on the ballot this fall.
A Time magazine commentary picked apart the Republicans' loss of both houses in 2006, laying the blame partly at the feet of President Bush for failing to keep a low profile.
Similarly, this year, the Washington Post's Paul Waldman argued for a healthy distance between the White House and candidates during these midterms. Too close, and the candidates risk tying themselves to Obama's fading Presidential star. Too far, and they risk alienating the Democratic base.
Herein lies the likely reason for the lack of 'uhm'-studded four-word bursts flooding the nations airwaves.
"I'm not on the ballot this time and this is the last election cycle in which I'm involved as President," began the President at an event in Maine, "it makes you a little wistful."
Tuesday's results will prove whether or not the President has got the balance right and minimized his losses.
Content curated from The New York Times, The Los Angeles Times, The Washington Post, The Huffington Post, realclearpolitics.com, Gallup, Reuters and Time Magazine.
Read more at the Washington Post.
Reach Web Producer David Hodari here and follow him on Twitter here.