Entertainment News
Meryl Streep Will Receive Presidential Medal Of Freedom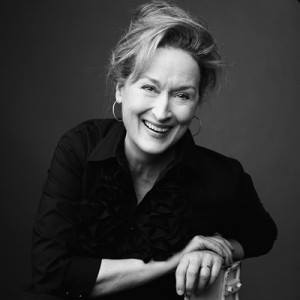 The Devil wears Prada - and presidential medals as well.
Meryl Streep is among the 19 recipients of the 2014 Presidential Medal of Freedom.
"Ms. Streep has captured our imaginations with her unparalleled ability to portray a wide range of roles and attract an audience that has only grown over time, portraying characters who embody the full range of the human experience," according to a statement by the White House.
The Presidential Medal of Freedom is the Nation's most prestigious civilian honor awarded to individuals, "who have made especially meritorious contributions to the security or national interests of the United States, to world peace, or to cultural or other significant public or private endeavors," according to the White House website.
SEE ALSO: Calvin Klein Underwear: What Is 'Plus-Size?'
"I look forward to presenting these nineteen bold, inspiring Americans with our Nation's highest civilian honor," said the President.
Other nominees include singer-songwriter Stevie Wonder, journalist Tom Brokaw and U.S. Congressman John Dingell.
Streep will join an esteemed list of past winners, including Oprah Winfrey and Bill Clinton.
SEE ALSO: 7 Charitable Fashion Brands Taking Retail Therapy To The Next Level
Once Streep receives the award during a ceremony on November 24th at the White House, she can add this accomplishment to her long list of many others, including three Oscars - and the most nominations of any actor in history, according to Elle - and ten People's Choice awards.
READ MORE: Perez Hilton; People
Reach Web Producer Marah Alindogan here and follow her on Twitter here