Arts+Culture
7 Charitable Fashion Brands Taking Retail Therapy To The Next Level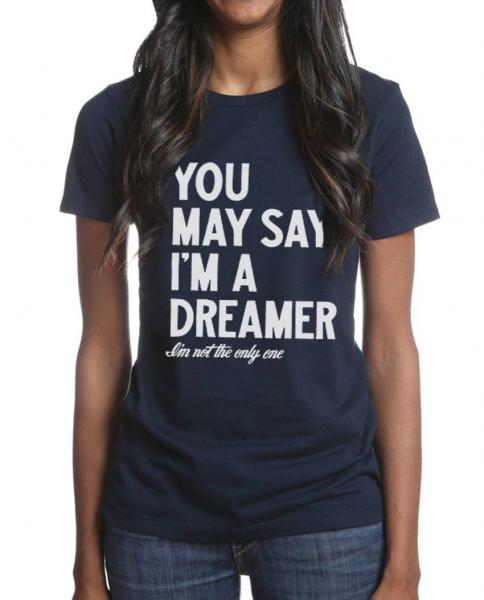 The fashion industry has a reputation for being frivolous. Recently, however, designers and retailers are taking advantage of their potential to be a positive influence and are illustrating how fashion can be utilized for a good cause. Brands are creating lines and items that donate to more than just your wardrobe. They give back to the community in various ways, whether through direct donations or employment opportunities.
Check out these charitable brands:


Noonday Collection: Founder of accessory line Noonday Collection Jessica Honegger needed money to adopt her son Jack from Rwanda, so she held a trunk show. This event drew a greater response than expected, and the organization grew from there. Now three years later, the company's mission is to "use fashion and design to create economic opportunity for the vulnerable."
Noonday Collection works with 28 artisan groups to provide a variety of resources to those in need, including dignified jobs at living wages, scholarship programs and emergency assistance. They also donate a portion of sales from trunk shows to help place orphans into loving homes.

Feel More Better: Their mission statement explains it all: "To make the world an easier place for women and girls to be happier and to help women and girls get past whatever's hating on their happy." The brand creates graphics tees with different slogans like "Not Photoshopped" and "Don't Hate On My Happy" to inspire women and girls to be themselves.
With every purchase of a t-shirt, Feel More Better donates one book to an underprivileged girl. The company is also a key proponent of the Media and Public Health Act, which would require advertisers to include a disclaimer with Photoshopped ads.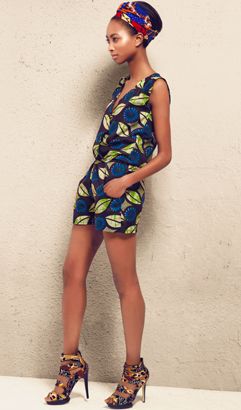 ASOS Africa: ASOS, one of Britain's largest online boutiques, launched a line and charitable initiative known as ASOS Africa. Now in its 10th season, the collection features florals and animal prints on twin sets and statement layers.
The clothing is produced by SOKO, a fair-trade Kenyan clothing workshop that provides fair and safe employment for some of Kenya's poorest communities. The employment opportunities give women the financial support to pay for their children's educations. The proceeds from their annual collections go toward promoting sustainable business through local craftsmanship in developing countries.
Elegantees: Elegantees focuses on the "elegant tee," which they define as "more than just your everyday tee shirt. It's as comfortable and washable as one, but more elegant and stylish." Through the production of these tees, the company looks to provide safe housing options and employment opportunities to sex trafficking victims in New York City and Nepal. Volunteers work with Restore NYC and The Nepali Rescue Project to provide various resources, primarily employment, to the victims.
The organization believes that "a positive source of income reinforces a healthy self-image, independence, and confidence." Elegantees is currently hoping to open a store in New York City to further expand their philanthropic goals.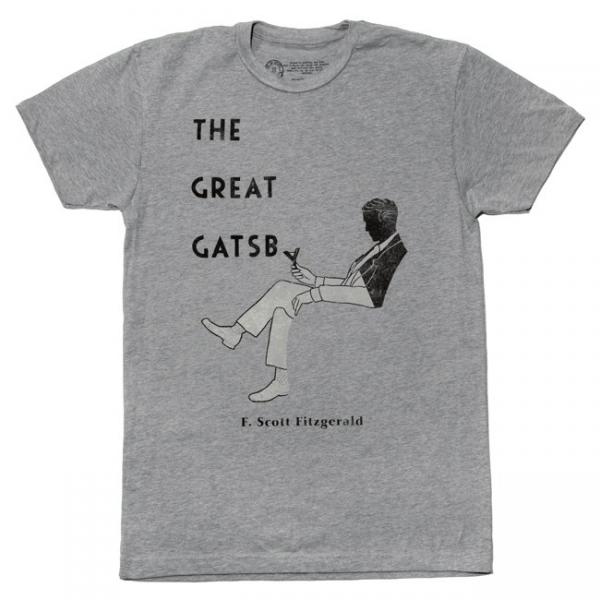 Out of Print: For the book lover, Out of Print celebrates some of the world's greatest stories while giving back. Their products feature iconic, out-of-print book covers on apparel that is "soft and worn like a well-read book."
For each product sold, Out of Print donates one book to a school or community in need through their partner, Books for Africa. The company recently celebrated its one-millionth book donated.

Sevenly: Founded in 2011, Sevenly's core belief is that "People Matter." Every week, the organization teams up with a different charity to create unique art and limited-edition products for a seven-day cause campaign.
Every purchase of Sevenly merchandise results in a $7 donation to the featured charity. Its goal is to bring both funding and awareness to some of the world's most urgent causes. To date, the organization has raised over $4 million for various charities around the globe.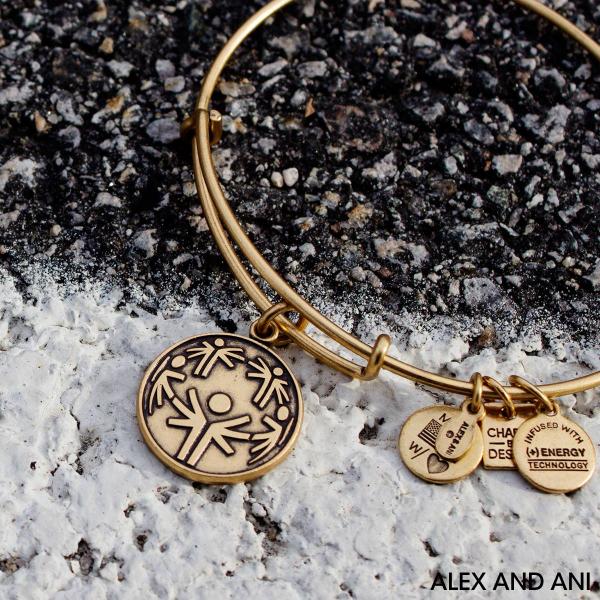 Alex and Ani: The jewelry brand Alex and Ani developed a line called "Charity by Design," which focuses on giving back and supporting charitable organizations. Founder and CEO Carolyn Rafaelian creates customized symbolic charms that capture the essence of each charity in order to raise awareness and funds for their causes.
According to its website, the line "empowers non-profit organizations to reach their goals by capturing the power of positive energy through innovative, creative designs." The line has over 30 different charms, each supporting a different cause stemming from both small foundations and national associations. A portion of the proceeds from every purchase is donated directly to each organization.
This story is part of Culture For Change, a month-long Arts and Culture exploration of cultural activism in L.A. For the other stories in the collection, click here.
Contact Staff Reporter Cassidy here and follow her on Twitter here.