National
Iraq War Veteran Returns To The Classroom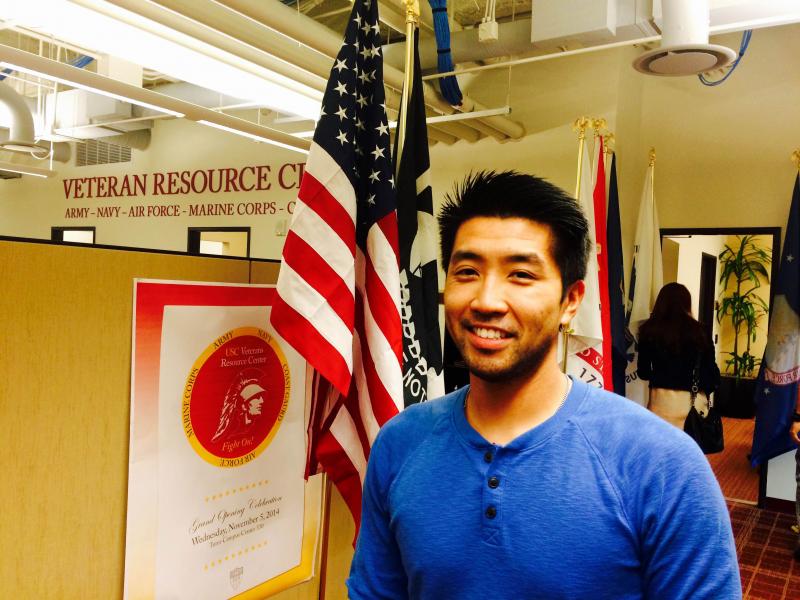 While most high school graduates were packing up and heading off to college, Richard Tang was preparing for military bootcamp. At 18 years old, he joined the Army.
"Coming out of high school, I know a lot of younger students can be a little bit lost, and I was definitely not an exception, but what the military gave me, the Army in particular, was a perspective on what I wanted to do," Tang said.
Ten years later, Tang has made his way to a college campus. He is studying human biology at the University of Southern California, and on Nov.11 he celebrated Veterans Day by thinking back on his time in the military.
A native Californian from San Gabriel Valley, Tang said he was motivated to join the military by "a sense of adventure."
During his eight and a half years as an active, Tang travelled to Iraq, Afghanistan and throughout Asia. He said that he felt a sense of compassion and learned not to take things for granted after returning from third-world countries.
SEE ALSO: This Veterans Day, Let's Stop Screwing Over Veterans
"It gives you a sort of perspective when you hear people talk about issues," explained Tang. "When you hear that, you put it into your own perspective from what you've seen, and you're like 'That's nothing compared to what other people have to deal with over there. They can't complain about issues of not having a vehicle or not having a cellphone because it's just simply not affordable to them.'"
Tang returned to Southern California earlier this fall after transferring from a school in Washington where he was last stationed.
He explained, "People have actually looked at me and they're like, "You're pretty old," and I'm like, "Yeah, I'm not your traditional student."
After leaving an academic setting, Tang said that it was not easy to adjust. He also said that students often ask about his experience in the military.
"It's a little bit difficult coming back into the academic world when most of the people that you're surrounded by are considerably younger than you, a decade to be exact, but it's humbling," said Tang.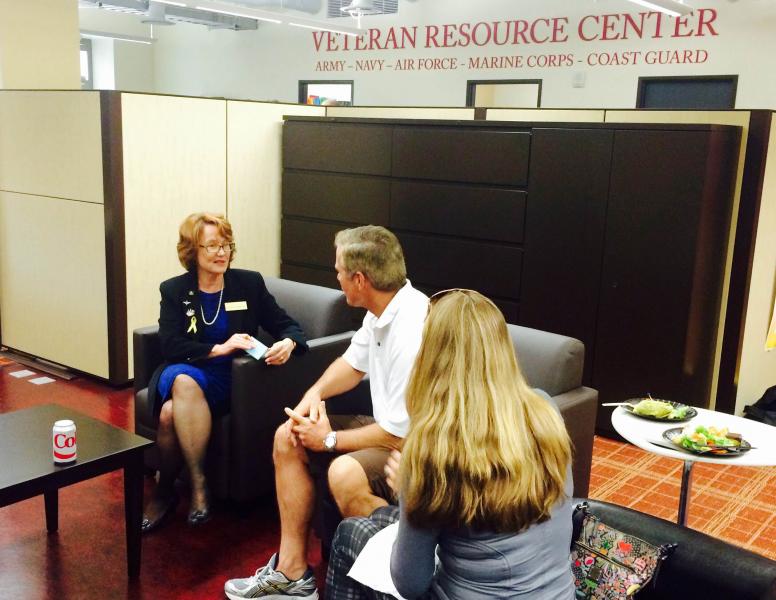 At USC, Tang takes advantage of the new Veterans Resource Center. The service center officially opened in the Tutor Campus Center on Nov.5, but the open house occurred on Veterans Day. This area is a place where student-veterans can study and seek advice. There are computer stations, a lounge and a conference area. Students can also schedule to meet with advisors at the center.
The resource center's open house was one of four events hosted by USC on Nov. 11. There were student volunteers, student veterans and other veterans on campus to share information and talk about the importance of Veterans Day.
USC Helenes volunteer Casey Prottas explained, "Both of my grandpas have served…and that's amazing to me that they worked so hard out there and risked their lives for our safety, and it's just a really powerful thing that they do."
Michael Johnson, veteran and president of USC's Veteran Association said, "All of the veterans that came before me, they paved the way for the way that we're treated today and some weren't treated that well back in the past. We have to do our best to make sure that doesn't happen again."
Tang discussed the lessons he learned during his time as an active service member.
"The military puts you intentionally in some of the most stressful environments, whether they're simulated or actual, in real life. When they do that sometimes it has some lasting effects and sometimes it doesn't," Tang said. "What I've taken most from that is how much an individual is actually capable of. If you ever experience that, don't doubt yourself on what you can and cannot do."
SEE ALSO: U.S. VETS Now Providing Veteran Services At Patriotic Hall
One thing that Tang realized he could do was make a difference. "I'm most proud of saving lives. I've saved quite a few lives so I'll take that with me," Tang said.
In addition to the knickknacks and the stories shared on Veterans Day, most citizens defined the holiday as a day of gratitude.
"We've lost most of our World War veterans but we still have a lot of Korean ones, and I think it's important to continue to thank them," said Johnson.
Prottas added, "I think that everyone should recognize our veterans and give back and say thank you. You know, today's all about them. "
This Veterans Day, Tang is most looking forward to the upcoming holidays. It will be his first time since high school that he will be home for the duration of the holiday season.
Reach Staff Reporter Danica Ceballos here. Follow her on Twitter here.