Politics
MIDTERM WATCH: National Impact On Local Issues In New York's 9th District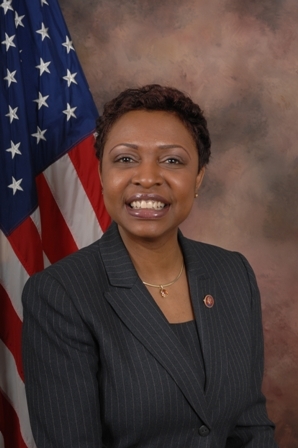 New York Congresswoman Yvette Clarke's toughest opponent could be fellow Democrat President Barack Obama this November, rather than her foe on the ballot Republican Daniel Cavanagh.
During President Obama's 2012, Clarke comfortably won the race against Cavanagh by pulling in 78% of the 9th district's votes, but the fortune of President Obama and Democrats in general has shifted since. Cavanagh and Republicans throughout the country in traditionally Democratic territory are hoping Democrats will beat themselves in the midterm elections.
Although Clarke is expected to win again in the 9th district, the influence of contentious national topics combined with the staleness of incumbent dominance could mirror nationwide trends that are weighing against Democrats.
Fordham University political science professor Christina Greer describes the pitfall of a general lack of political enthusiasm, especially in a race that is not expected to be close, as "voter fatigue".
"Unfortunately no one pays attention to off-year elections, as the term"voter fatigue" implies. This goes for state assembly, midterm elections, etc.," Greer explains. "There is a strong incumbent, so people may feel no need to vote."
During the last midterm election in this district in 2012, President Obama boasted a 52% approval rating in the Gallup poll. Fast forward nearly two years later to September 2014, and the president's approval rating has dipped to an all-time low of 41%.
A major factor in President Obama's lowered ratings is his delay on immigration reform until after the November elections. The decision sent shockwaves nationally that could flip pro-immigration voters against Democrats. This is especially important in Brooklyn, where 946,500 immigrants compose 37 percent of the entire borough's population in 2013.
Although Clarke, a daughter of Jamaican immigrants, recently released a statement saying she was "deeply disappointed by the decision to delay an executive order", pro-immigration voters in the 9th district could still punish Democrats.
With the international issues of immigration reform and combating ISIS fresh in Americans' minds, voters may feel their concerns on a local and national scale are going unheard by Democrats in charge. Not picking up on national interests can return severe consequences.
"The way people have been losing is by people linking domestic issues to international issues that are taking away from their children," warns Greer.
Similarly, Clarke is supporting local small businesses in the down economy, but extra expenses brought on by President Obama's Affordable Care Act makes survival for small businesses even tougher. The act raised health insurance premiums for two thirds of small business workers, as small businesses make up 99 percent of the state's business. On average, New Yorkers will see a 5.7 percent increase in premium costs in 2015.
Small business owner Melinda Morris is one of the 11 million Americans who have experienced a rise in health insurance premiums.
As an owner of a stationary shop in the 9th district's Park Slope neighborhood, Morris understands that measures like the Affordable Care Act may hurt the bottom line of fellow small business owners in a fight to compete with better funded competition.
"Politicians need to help small businesses grow, since there is an unfair advantage for big corporations" said Morris. She also added that programs that harm profits," could be a hardship for business but good for the community."
With many of the national hot button issues affecting many of the Brooklynites in the 9th district, diminished support for Clarke and many Democrats nationally could make an unlikely Republican win a reality.
Contact Contributor David Tepper here.