Arts+Culture
Legendary Designer Oscar De La Renta Dead At 82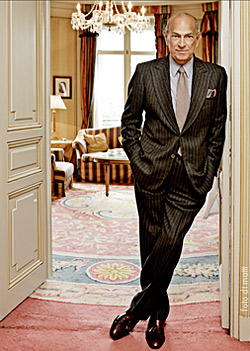 Famed Dominican fashion designer Oscar de la Renta died Monday, family members told ABC News. De la Renta was diagnosed with cancer in 2006, but continued to produce stunning dresses well into 2014, most recently the wedding gown of Amal Clooney.
SEE ALSO: Fashion Week Around the Globe
Oscar De La Renta first became well known as the designer behind many of Jackie Kennedy's dresses, and since then has designed for every first lady, and most other reputable celebrities. For his brilliance and for his visionary style, he will be sorely missed.
Read more at Fashionista.com
Reach Web Producer Andre Gray here.