Style
How Halloween Costumes Represent Personal Style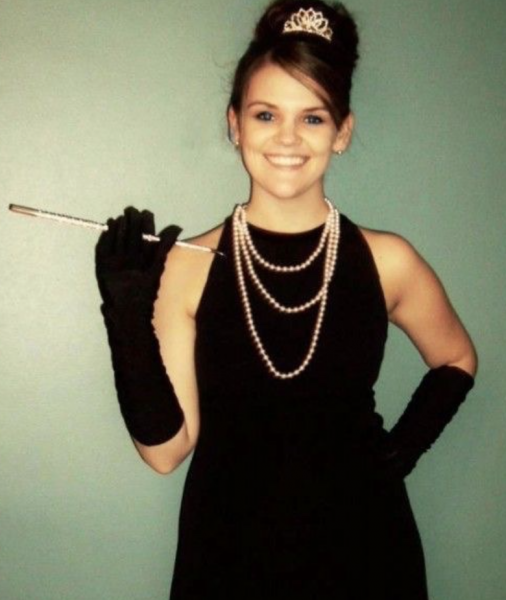 Costume:
an outfit worn to create the appearance characteristic of a particular period, person, place or thing.
According to its definition, a costume is typically worn to imitate the look of someone or something else. Many assume that Halloween is one of the only times when a person can dress up in any outfit, no matter how ridiculous and feel no judgment, or at least less judgment. However, this assumption is not always true.
Just like a costume for a character in a play or movie can say a lot about the individual's characteristics, so can a Halloween costume. Clothes are a method of conveying both personality and character. A Halloween costume is essentially an extension of one's fashion sense and therefore can say a lot about someone. One's values transcend everyday style and often influence costume choices.
READ MORE: Girl Halloween Costumes That Don't Suck
Here are a few of the different Halloween costume selections influenced by various fashion niches:
Preppy: A preppy sense of style is marked by simple, polished looks consisting of modest cuts and clean lines. Often times, a few key accessories, such as a cute bow, patterned headband or pearl necklace, are all that's needed to pull an outfit together. When translating this East coast-esque sense of style into a Halloween costume, prepsters usually play upon these key characteristics to create a look that exudes class and, often times, money. Dressing up as a Hollywood starlet like Audrey Hepburn or Marilyn Monroe is a popular option because it suggests an ever-present value of sophistication. Additionally, more refined options such as modern versions of historically idolized females—Daisy Buchanan, Cleopatra, Aphrodite, etc.—are also prevalent.
Hipster: The stereotypical hipster has a fashion sense that falls outside the categories of style defined by mainstream society. Their outfits consist of vintage pieces and one-of-a-kind accessories that halt the intentions of large brand-name corporations. Being a hipster also requires more than just the clothes on one's back. It is a lifestyle that affects everyday decisions, including what Halloween costume to wear. Their opposition to excessive spending sometimes even results in the decision to not dress up at all in order to combat the consumer driven holiday. Typically, however, hipsters can be seen sporting a unique costume created from recycled clothes and thrift-shop items. Popular options include favorite musicians, literary characters or decade-inspired getups.
Glamorous: A glamorous outfit can set you apart from the crowd if executed successfully. The look all starts with proper grooming: hair, makeup and nails must all be flawless. In terms of clothing choice, pieces tend to be more form-fitting and revealing and can include the addition of large statement pieces of expensive-looking jewelry. This desire to stand out applies and transitions into Halloween costumes as well. Individuals with a glamorous sense of style feel the need to be the center of attention and choose costumes that will ensure this. Sexy superheroes, animals and anything with sequins or feathers all fall under this category.
READ MORE: 7 Forever Popular Halloween Costumes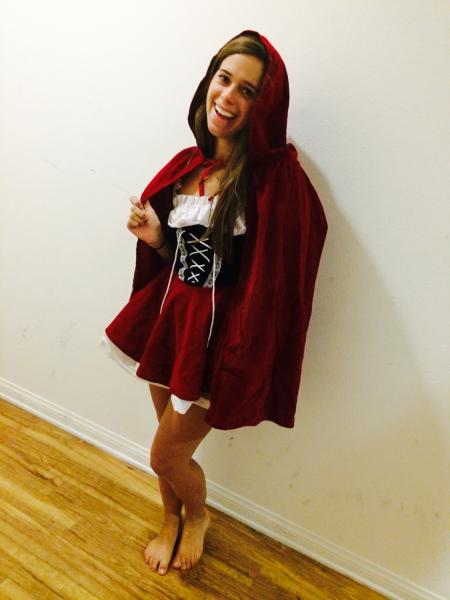 Quirky
: "Quirky" is a sense of style not pulled off by many people (just think, Zooey Deschanel in "
New Girl
"). Homemade pieces and fun prints are staples in a quirky wardrobe. It requires a mental commitment that allows the look to come off as cute rather than bizarre. The same thought process must be applied when choosing the perfect Halloween costume. A funny DIY costume or entertaining group outfit typically emerges from these creative minds.
Edgy: When it comes to fashion, the term "edgy" doesn't necessarily have the same definition as one would think. Yes, an edgy sense of style can include a wardrobe marked by leather, combat boots and chains, however those pieces fall on one extreme end of the style spectrum. Being edgy in the fashion world essentially means not being afraid to take risks and go beyond what is considered normal or acceptable. This can mean a lot of things when it comes to choosing the right Halloween costume. Typically, we see costumes that are darker and scarier because they depict the stereotypical aura of edginess. However, we also see controversial costumes like politicians and notable figures in pop culture, which border the line between genius and offensive.
Casual: This group of individuals is probably more accurately described as the antithesis of fashion. A uniform of oversized hoodies, ripped jeans and basic tees illustrates their IDGAF attitude toward style. A typical Halloween costume for this bunch is probably something that requires little imagination and minimal effort to achieve. Basically, a pre-packaged costume at a local Halloween costume shop is a standard choice.
This Halloween, look more closely at the costumes all around you. They probably say a lot more about the wearer's style and personality than you would have originally thought.