Arts+Culture
Girl Halloween Costumes That Don't Suck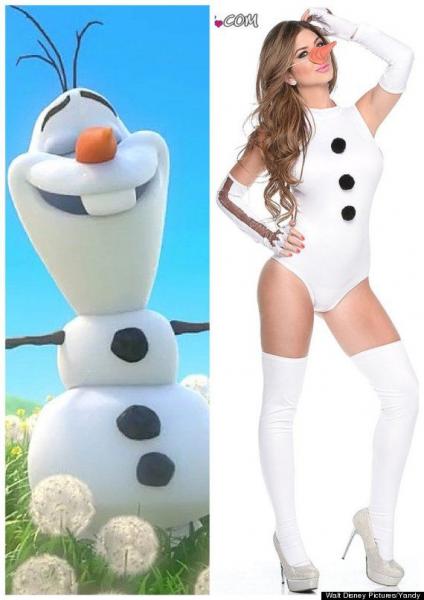 "In the real world, Halloween is when kids dress up in costumes and beg for candy. In Girl World, Halloween is the one day a year when a girl can dress up like a total slut and no other girls can say anything else about it."
This quote, from the blockbuster favorite "Mean Girls," is valid far beyond the silver screen. Who wants a traditional ghost or witch costume when you could be "sexy pizza," "naughty pineapple" or "seductive bacon" for Halloween?
Even last year's animated hit "Frozen" is now having its beloved characters re-vamped into teeny-tiny, sexed-up costumes. The fun-loving Olaf the snowman can now be found on Yandy.com as "Sexy Olaf," complete with knee-highs, a white leotard and a carrot nose.
READ MORE: 7 Forever Popular Halloween Costumes
In a college setting, Halloween is more than one night - the holiday has been coined as "Hallo-weekend." With party after party and costume after costume, most college students are bound to see at least one peer clad in a societally-defined "sexy" or "slutty" outfit.
But if a woman decides to dress up as "Sexy Olaf" this Halloween, does that make her what Cady Heron would call a "total slut?" It seems every year there is a recurring debate on this. Can there be a right answer?
As Maura Levine said in The Michigan Daily's piece "No excuse for slut shaming," Just because this holiday has become the one day a year in which it is culturally acceptable to dress in a less-than-traditional manner does not make it OK for women to be 'slut shamed' or for men to harass them simply because of what they are wearing."
Mady Renn, a junior English major at USC, believes a sexy costume shouldn't lead to judgments on the wearer's integrity, especially based off a night that elicits transformations of all sorts.
"On the topic of these costumes, I feel it is up to the wearer and why she is wearing it. If she is wearing it because she wants to, go for it: more power to her. If she is wearing a revealing costume as a way to be objectified, then it's a problem," said Renn. "So there are really two sides to this. It all matters on what the individual's motives and purposes are."
So there's nothing wrong with choosing a sexy costume, as long as it's a form of empowerment. In most settings, however, the decision to wear a sexy costume is based on more than right and wrong - it's a matter of social acceptance. There's enormous peer pressure for girls to be sexy on Halloween.
Girls' costumes can seem limited to only "sexy" options because of the way we advertise costumes and portray them in the media. You shouldn't have to be sexy on Halloween if you don't want to be. There's nothing wrong with simply being fun, creative or spooky. It's unfair that guys can rock the cool, comfortable and funny costumes, but somehow girls are just left with "sexy pizza."
The costume website Take Back Halloween is trying to offer a solution. It might sound like Take Back Halloween disapproves of everything to do with "sexy" costumes, but just as Mady Renn explained, it's all up to the wearer and her choices. The founder of the website explains, "There's nothing wrong with sexy (for adults), and if you want to go that route, fine. Have fun! We just want there to be other options as well." This website has unique costumes from Annie Oakley to Marie Curie.
READ MORE: 10 DIY Halloween Costumes
Believe it or not, fun, not-only-sexy costumes exist. If you're searching for something a little more creative, check out some other costume ideas to rock on Oct. 31st: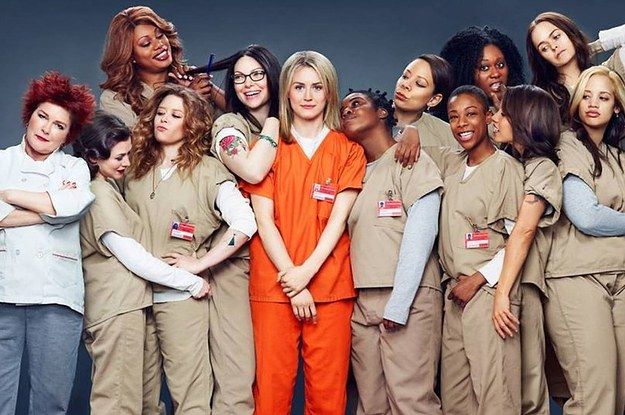 1. The cast from "Orange is the New Black"
Grab one, two or ten of your closest friends, throw on some orange scrubs, lip liner, dye your hair red or blonde and take a badass group photo.
2. Baby North West
If you want to be trendy yet comfortable this Halloween, throw on a tan shirt, safety pin a sheet into a diaper, rock some shades, buy a pacifier and, for the perfect Kanye-approved accessory, wear a compass around your neck pointing both North and West.
3. Dunkin' Donuts
Find a blow up donut pool toy, wear your favorite basketball team's jersey and, for a caffeine buzz to beat out all the other trick-or-treaters, chug an latte from Dunkin' Donuts.
READ MORE: 9 Group Halloween Costumes With A Twist
4. Where's Waldo?
Who says only guys can rock a red striped shirt, beanie and glasses? Wear this costume and and hide in the crowd to see which friend can find you first.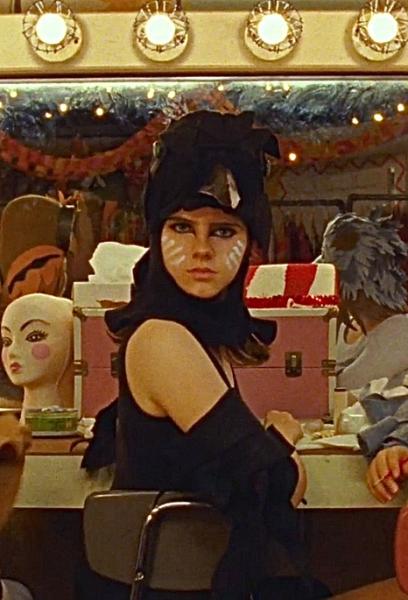 5. Anyone or anything from Wes Anderson's movies
Whether you want to be Suzy from Moonrise Kingdom and rock a raven costume or a pink dress with a beret, or Margot Tenenbaum with a thrift shop fur coat, purse and black eyeliner, you will surely stand out amongst the "naughty Big Birds" and "Sexy tacos." Grab some of your guy friends, have them throw on some wigs and red jumpsuits or grab tennis rackets, and all you'll need is Jason Schwartzman chasing after you in a Boy Scout uniform.
In an homage to the famous Molly Shannon SNL character, rock a "Catholic Schoolgirl" uniform (sexy kind completely optional), knee-high socks, headband and glasses and dance the night away. You'll definitely look and feel like a "Superstar."
7. Anyone Kristen Wiig has ever portrayed
Snag a Target vest, plastic tiny hands or a Afro wig with a pink bow stuck in it and you'll be set for a hilarious night. Make sure to throw out some key catchphrases if you're Gilly such as, "Uh-Uh... Sorry," or, if you're Target Lady, make sure to comment nasally on everyone's costumes, mentioning that you bought the same one for yourself.
Contact Staff Reporter Katherine Flynn here.