Film and TV
Film Review: 'Just Before I Go'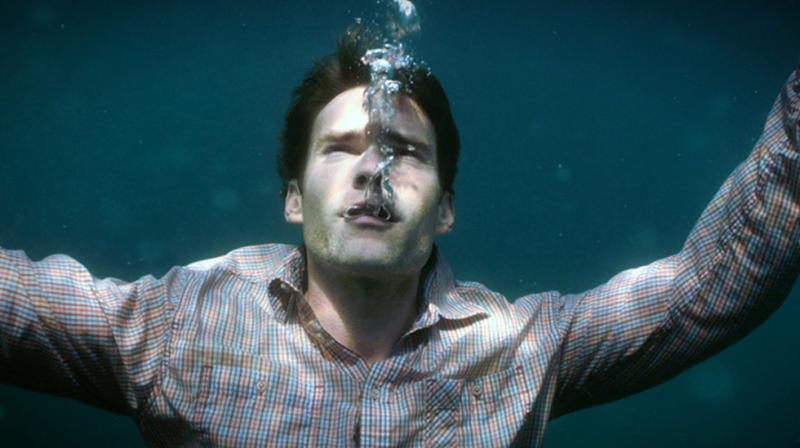 Last night, "
Just Before I Go
" made its Los Angeles debut at the
Bel Air Film Festival's
Opening night. The Saban Theatre was filled with roars of laughter and thoughtful silence throughout the film that aimed to make the audience alternate between opposite emotions after what seemed like every scene. The structure and many of the scenes offered a unique take on the stories presented.
Courteney Cox directs the tale of a suicidal man who returns to his hometown, hoping for closure before he ends his life. Written by David Flebotte, this dramady follows multiple storylines of the friends and family of our protagonist, Ted Morgan (Sean William Scott).
READ MORE: What's That Track Wednesday: Michael Persall
Mackenzie Marsh, who plays Vicky- a mom of five regretting her life choices, summarizes the film to be "about everyday people that have struggles and about people overcoming them and knowing their worth and feeling valued." Cleo King praises director Courteney Cox and finds the film special in the fact that "it's a little bit of everything- comedy, drama. It's not like you can put it in a category."
There were moments where I thoroughly enjoyed myself, as over the top characters like Ted's brother, Lucky (Garret Dillahunt) and sister-in-law, Kathleen (Kate Walsh) proved to deliver the laughs, with outrageous one-liners and actions. I appreciated the many humorously written character outbursts and the quirky scenarios Ted and his cohorts would find themselves in. I especially liked the absurdness of many scenes and eccentricities of some characters.
READ MORE: Most Memorable 'Amazing Race' Teams
On one hand, I appreciated the ambitious concept of not adhering to a particular genre, but feel the indecisive nature of the tone spoiled many moments for me. Frankly, I wasn't sure when it was okay to laugh or when to take an event seriously because the stark change between tragic and light-hearted scenes happened so rapidly throughout the film. At some points, the music was the only indication of how I was supposed to feel.
While I found interesting and liked the various characters and their struggles, there were too many of them. If the amount of plots were cut down just a little, we would be able to develop the most intriguing ones to their full potential, instead of giving off half-baked snippets of everyone's lives. Many times the film felt emotionally choppy and full of undeserved monologues. Before we even met a character, we would be hearing them tell us their most traumatic moment, without giving us time to care, or even get acquainted. Many of the characters, even in their darkest moments, did not evoke the emotion I was supposed to feel. There's a time and place for baggage, and it's not within the first 30 seconds our introduction.
I will say that the performances by the entire cast were superb. Every character felt full and each actor seamlessly mastered the emotional changes in their character, whether comedic or tragic.
Meanwhile, our protagonist was more of a resigned observer than a force that drives any story. With no definable traits, Ted Morgan paints himself as a boring person who is just sick of it all. I don't necessary have a problem with that, especially considering he's supposed to be depressed. But what I do find problematic is how Ted, the removed audience member, starts off the movie with a biographical monologue and spends the rest of the movie simply watching other people's problems. However, the concept of Ted finding himself through the tribulations of others is a powerful concept, but I wish we would have found Ted too.
Even with my concerns, I found the film worth watching and respect its ambition. I would recommend watching this film, because even though it's not perfect, it brings a new voice I haven't seen executed in such a way.
Reach Staff Reporter Sonia Gumuchian here. Follow her on Twitter here.