Los Angeles and Region
Elliot Rodger Planned Murder Spree Since January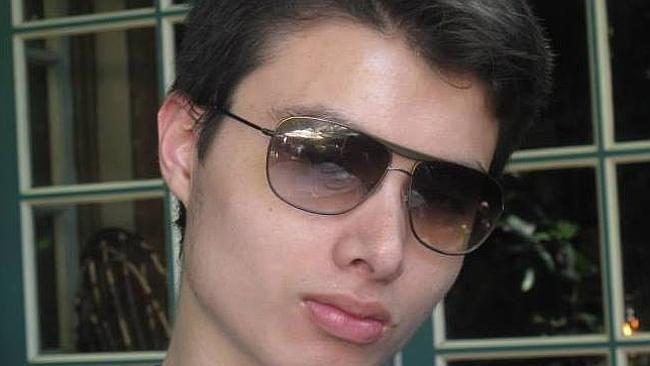 New details have emerged about Elliot Rodger, the 22-year-old now identified by the Santa Barbara County Sheriff's Office as the man behind the murder spree that left seven dead, including Rodger himself, throughout Isla Vista, California last Friday.
Seven other people sustained injuries during the rampage.
KEYT in Santa Barbara secured a copy of Rodger's 141-page manifesto, a graphic document meticulously outlining Rodger's murder spree — down to the date and time. Rodger started to plan the "Day of Retribution" for April 26 after the New Year, but settled on May 24 when an abrupt head cold prevented him from carrying out his original plan.
SEE ALSO: Santa Barbara Shooter Identified
After disturbing videos began to manifest on social media, someone from a mental health agency, upon urging from one of Rodger's relatives, requested deputies check on Rodger. Police visited Rodger's home on April 30.
Rodger wrote in his manifesto that as soon as he saw the police, "the biggest fear I had ever felt in my life overcame me." But Santa Barbara County Sheriff Bill Brown told CNN that deputies found him to be articulate and polite.
"He did not meet the criteria for an involuntary hold," Brown added.
If police had search Rodger's room, as was his greatest fear, the killer wrote authorities would have found "all of my guns and weapons, along with my writings about what I plan to do with them."
"I would have been thrown in jail, denied of the change to exact revenge on my enemies. I can't imagine a hell darker than that. Thankfully, that wasn't the case, but it was so close."
A portrait of a deeply disturbed young man has materialized, with a former high school classmate telling the New York Times that peers routinely played jokes on Rodger due to his bizarre behavior.
"We said right from the get-go that that kid was going to lose it someday and just freak out. Everyone made fun of him and stuff," Patrick Connors, 23, told the paper.
Rodger's murder spree began at his apartment, where sheriff deputies removed three bodies from Rodger's apartment complex yesterday afternoon. All three male victims were repeatedly stabbed with "sharp objects."
"It was a pretty horrific crime scene," Brown said at a press conference late yesterday.
Like many of Rodger's actions, the apartment killings were also premeditated. Before exacting his plan, Rodger's wrote "the first people people I would have to kill are my two housemates, to secure the entire apartment for myself as my personal torture and killing chamber."
SEE ALSO: Murder Spree Near UCSB Kills 7
But Rodger felt specific anger toward University of California Santa Barbara's Alpha Phi sorority, directly targeting the sorority house in both his manifesto and YouTube video.
"I cannot kill every single female on earth, but I can deliver a devastating blow that will shake all of them to the core of their wicked hearts. I will attack the very girls who represent everything I hate in the female gender: The hottest sorority of UCSB," Rodger wrote in his manifesto.
Armed with three semiautomatic handguns and over 400 rounds of ammunition, Rodger began his shooting spree at the Alpha Phi sorority house. After loudly knocking at the door, Rodger fired at the residence from across the street, hitting three female victims on the front lawn. Two UC Santa Barbara students identified as Veronika Weiss, 19, and Katie Cooper, 22, died from their gunshot wounds.
Rodger hopped in his black BMW and fatally shot 20-year-old Christopher Michael-Martinez, another UC Santa Barbara student, outside a deli. After indiscriminately shooting from the driver's side for nearly 10 minutes, Rodger eventually exchanged gunfire with deputies. Rodger then hit a parked vehicle and shot himself in the head, according to the sheriff's office.
Rodger's aunt, Jenni Rodger, told Sky News that Rodger's father, filmmaker Peter Rodger, is "absolutely broken," and expressed outrage over how her nephew was able to amass such a deadly arsenal.
"I don't know how on earth a sick, disturbed young man was able to get hold of a gun. He was always a disturbed child. I don't know how he was allowed to get a gun. Something has to be done about gun laws in America."
Reach Editor-in-Chief Will Federman here. And follow him on Twitter.