California
Santa Barbara Shooter Identified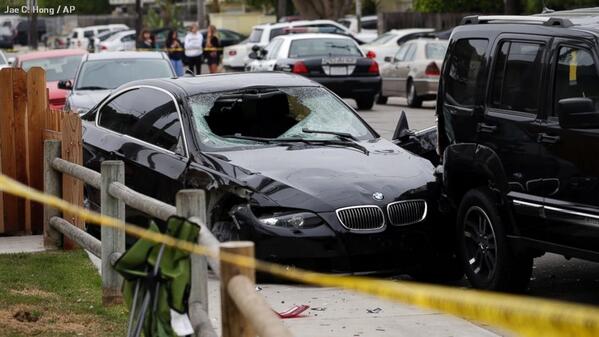 The suspect believed to be responsible for the Friday night shooting that resulted in the deaths of six people in Isla Vista, Santa Barbara—just miles from the
University of California, Santa Barbara (UCSB)—has been identified as Elliot Rodger
.
On Saturday, by way of the family attorney, Alan Schifman, Rodger's father identified the shooter as his 22-year-old son. Peter Rodger, the assistant director for one of the "Hunger Games" films, and the rest of the family are "devastated," according to Schifman.
Prior to the Friday night mass shooting, Schifman explained, Elliot Rodger had been seen multiple therapists while studying at Santa Barbara City College. In the weeks leading up to the "Wild West-style" shooting, Rodger had attracted the concerns of his parents as well as a social worker for alarming YouTube videos.
In the hours before the shooting, Rodger posted a number of videos detailing his feelings of loneliness and isolation, including "Life is so unfair because girls don't want me," "Why do girls hate me so much" and "My reaction to seeing a young couple at the beach, Envy."
In the third of the videos, Rodger forebodingly declared, "I have to show everyone why I hate the world because no girl would do this with me."
READ MORE: Murder Spree Near UCSB Kills 7
"I think he was probably a victim from my understanding of bullying throughout his life... I'm sure that had played a role in the terrible consequences from last night," said Schifman.
In his final video, apparently filmed the day before the shooting, Rodgers explained his need for "retribution" for the dejection he faced as, "girls gave their affection and sex and love to other men but never to me."
Voices across the country are adamantly declaring that this cannot be looked upon as the consequences of mental illness alone, but also as the result of deeply rooted misogyny.
Contact Deputy Editor Sara Newman here. Follow her on Twitter here.