Nation and World
Murder Spree Near UCSB Kills 7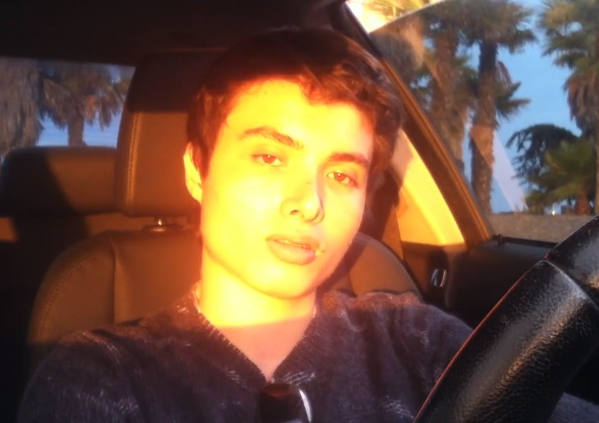 Seven people are dead after a lone gunman opened fire from a slow-moving BMW and plowed into a Isla Vista, California deli late Friday night, according to the Santa Barbara Sheriff's Department. The suspected shooter is among the dead, but it is still unclear whether or not his gunshot wounds were self-inflicted.
Shots rang out shortly before 9:30 p.m., and the gunman exchanged fire with sheriff deputies six minutes after the first emergency call. The suspect died and drove into the deli shortly thereafter.
Authorities are now analyzing on a bizarre and sexually-charged YouTube video entitled "Elliot Rodger's Retribution," wherein the college-age male rants about being rejected by sorority girls and refers to himself as "the supreme gentleman."
[Update: Youtube has since removed the video.]
"You girls have never been attracted to me... I will take great pleasure in slaughtering all of you," Rodger says in the nearly 7 minute video. In the horrifying manifesto, Rodger describes his intention to "enter the hottest sorority house of UCSB" to begin his rampage of sexual frustration.
The shootings took place near the University of California Santa Barbara, where the Daily Mail is reporting Rodger was a 22-year-old student, but the sheriff's department has not yet officially released the name of the suspected gunman.
"We have obtained and we are currently analyzing both written and videotaped evidence that suggests that this atrocity was a premeditated mass murder," said Santa Barbara County Sheriff Bill Brown at an early-morning press conference.
"It's obviously a heartbreaking situation to see this happen in a community that is an adjacent community to our world class university. The problem with an incident like this is, it's obviously the work of a madman."
We will have more at this story develops.
Reach Editor-in-Chief Will Federman here. And follow him on Twitter.
Reach Deputy Editor Sara Newman here. And follow her on Twitter.