Arts+Culture
John Scalzi: Adapting 'Redshirts' For Television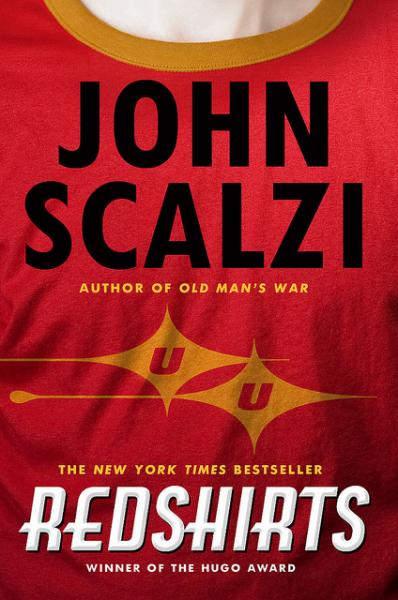 "The Fault in Our Stars," "Redshirts," "The Giver," and "Outlander" are just some of the books being adapted into movies or television series over the next year. Adapting books into other mediums is not a new trend. After all, some of the very first films and television series were based on books. However, like every trend, the concept of adapting books into movies ebbs and flows, coming back into fashion every so often.
Is this trend coming back around a sign of production companies needing new material, or is it more of an example of how the changing definition of television and media can open up new (and more specialized) areas that would have never been adapted back in the day of a three-network world? After all, with on-demand and online streaming, the rise in popularity of web series and the increase of crowdfunding as an option for television and movies being made, what we call 'television' is less about where we watch it and more about the style and how it differs from film.
John Scalzi's "Redshirts" is a comic science fiction novel that takes on the meta concept of those poor red shirt crewmen in a "Star Trek" world, realizing they are, indeed, just extras in a science fiction television show (and a bad one at that). It's a comedic genre book written by an author that isn't necessarily recognizable, unlike someone like Stephen King. As a result the book normally would have never even been considered for an adaptation into a visual medium.
ALSO SEE: John Green At The L.A. Times Festival Of Books
There has been an alignment between the rise in geek culture and the fracturing of the television landscape. As a result, FX has given the greenlight to produce a limited run television series based on the book.
The "REDSHIRTS: From Page to Screen" panel at the LA Festival of Books included Scalzi and Jon Shestack, who adapted the book for FX. Both men were interviewed by Pamela Ribon.
When Shestack first started pitching the idea, he admitted that the initial response was that "science fiction comedy doesn't sell well." However, the idea of a limited run series ("the fancy schmancy 2014 name for miniseries," as Scalizi said) was already being considered at FX with "Fargo," and so he was able to sell them on the idea.
"[One of the other selling points is that the book is really] about young people who think their life doesn't matter and discover how to take agency of their own life and make their life matter. Because the truth is, yes, it's science fiction, but what it's about in a bigger way is that nobody wants to be an extra in their own life," said Shestack.
ALSO SEE: Margaret Cho To Visit USC For Los Angeles Times Festival Of Books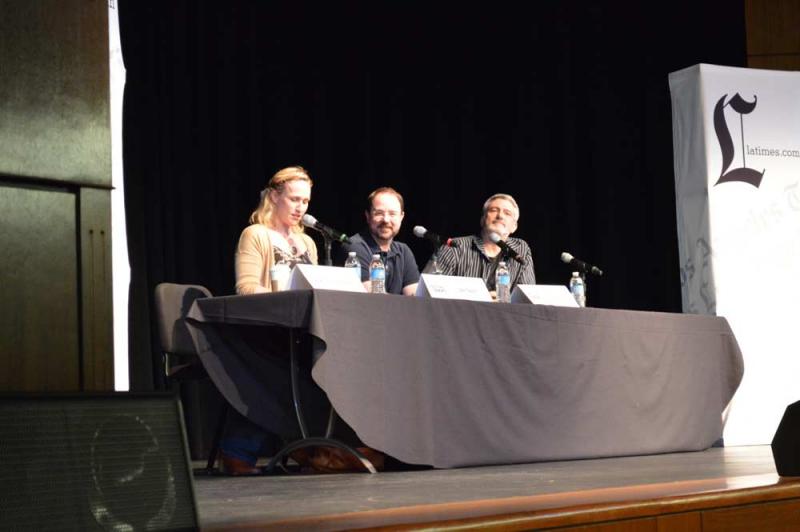 Books are a different medium than television, and much of the panel discussed the adaptation process. Scalzi talked about how, while he doesn't write with adaptation in mind, his background in writing movie reviews led to him writing mostly in screenplay format. His main goal in getting something he's written adapted is finding the right people.
"It was the understanding that you're taking the novel and you're building out from that," said Scalzi. "Now, the important thing in all cases for me is: Do you trust your collaborators? Do you trust the people that you're working with?"
He talked about how the most powerful thing he had as the writer of the source material was the power to say "no."
The important part of any adaptation is realizing the difference in the mediums.
"The book is the book; the book will always be the book," said Scalzi. "The book is designed for this medium: to be a novel. When we transfer it to television, we have to take what works in the novel that will also work in the medium of television. You have to understand when you get on the Hollywood train that your book is a source. It is not the TV series, it is not the movie. Your art is not meant to be the same in all mediums. It is just impossible to have that happen."
Book adaptations will no doubt continue to be a trend, especially now since more entertainment options are available. Additionally, television as we know it is changing and adapting. The specialization of television will only increase the need for good stories, no matter what the source.
Contact Contributing Writer Angie here, follow her on Twitter, or check out her Tumblr.