Entertainment News
8 Bromances That Will Melt Your Heart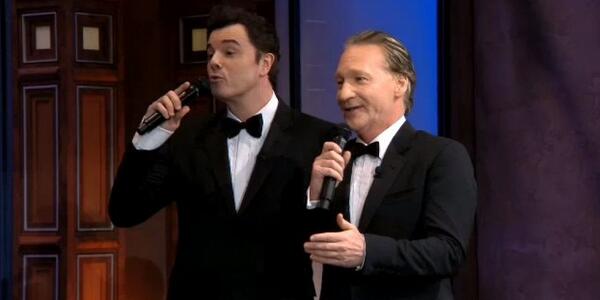 Everyone adores love stories and nothing makes fans squeal more than watching their favorite pair of affectionate platonic buds. Yes, I'm talking about Hollywood's favorite BROmances. (Warning: Prepare for terrible bro puns).
Here's my top 8 favorite bro-mantic couples:
Jimmy Fallon and Justin Timberlake
Jimmy Fallon and Justin Timberlake are bro-fect for each other. Before Jimmy became Mr. "Tonight Show" and before Justin delivered his 20/20 experience, the two met in 2002 and blossomed their bromance throughout the rest of the decade. They've attended each other's weddings and have impersonated each other. I can't help but gush over their friendship. We're all counting down until the next Fallon/Timberlake "SNL" episode airs. In the meantime, let's put this on repeat:
Seth MacFarlane and Bill Maher
If you're ever in the mood to hear intellectual badasses converse in the area of religion, politics or humor, I'd recommend you familiarize yourself with Seth MacFarlane and Bill Maher's bro-mantic relationship. The "Family Guy" creator and "Real Time" show host have been good friends for a number of years now and continually invite each other on their perspective shows.
Ben Affleck and Matt Damon
It must feel pretty cool to turn your bro-mate and say, "yeah I won an Oscar with you." Childhood friends turned collaborators, Ben Affleck and Matt Damon took Hollywood by storm when "Good Will Hunting" won an Oscar for best screenplay. They continue to work together on films (We're all hoping for a Batman/Robin thing), go on double dates and help save the world. Watch the video below for adorable banter:
Captain Kirk and Mr. Spock
"I have been and always shall be your friend." Captain Kirk and Mr. Spock were the original bromance. They may be polar opposites, but their friendship endures through light speed, time, alternate universes, death, strange planets, three seasons, six movies and beyond. Here's an emotional and epic fan made Kirk/Spock video: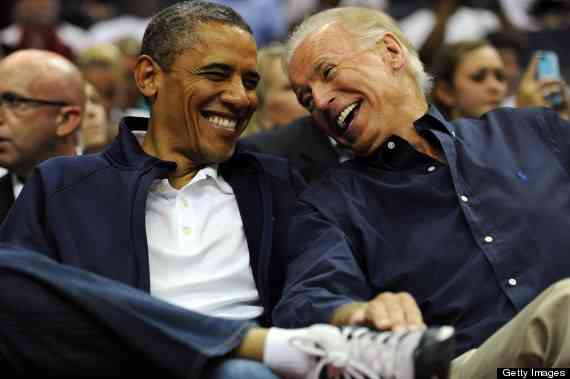 Barack Obama and Joe Biden
Nothing says bromance like running the United States with your bud.
Philip J. Fry and Bender Rodriguez
A pairing between an alcoholic loudmouth robot and a man who woke up from a thousand year nap may seem odd, but for over seven seasons the quirky roommates have experienced continuously fun-filled, action packed adventures. Do yourself a favor and watch every episode of "Futurama" to appreciate the awesomeness that is Philip J. Fry and Bender Rodriguez.
James Franco and Seth Rogen
I think we've all seen "Bound 3."
Sir Ian McKellen and Sir Patrick Stewart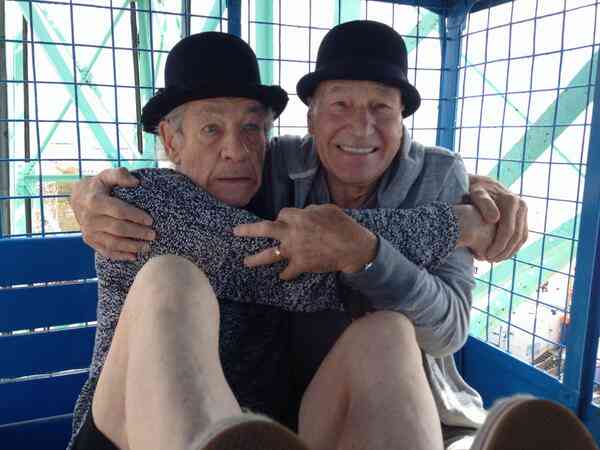 Not only are these best buds BOTH knighted, they have performed some of the most iconic roles of all time, and have recently finished a show together on Broadway. They also rule Twitter. Follow Sir Ian McKellen and Sir Patrick Stewart on Twitter for more pictures of the cutest British bromance ever.
Reach Staff Reporter Sonia Gumuchian here. Follow her on Twitter here.