Los Angeles and Region
People Welcome New Downtown Development With Reservation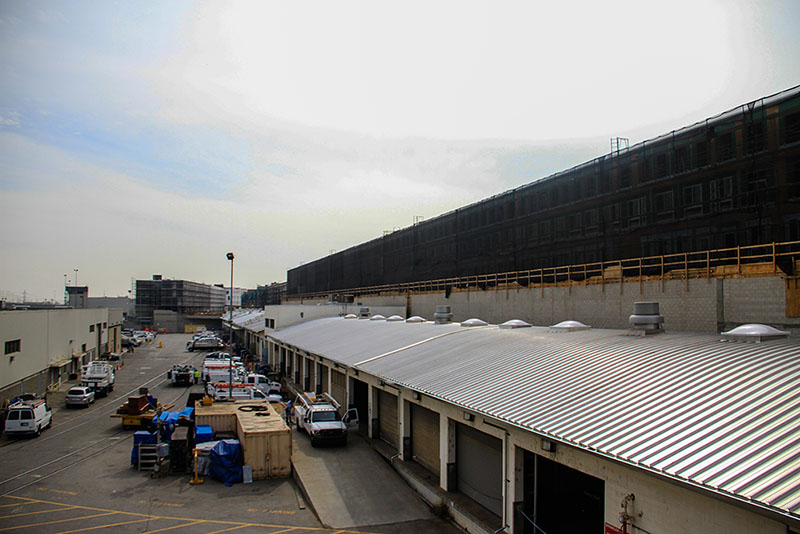 Many local businesses in the Arts District think One Santa Fe, a new development project stretching between the L.A. River and South Santa Fe Avenue, will be a great asset to their community. But only if it can remedy the chronic problem of insufficient parking.
One Santa Fe, a mixed-use development containing about 470 new apartments, will be an "amalgam of residential, retail and live-work spaces" standing at the edge of downtown Los Angeles.
Parking spots are scarce resources in the booming Arts District. Last year, American Apparel, a huge sewing facility whose headquarters sit on Alameda Street, even hired a valet company to deal with its employee parking issues, according to an L.A. article.
Local shops are looking forward to seeing the influx of new customers, but the accompanying increase in cars may minimize their rosy prospects of receiving more revenue.
"If [One Santa Fe] brings in more people, there will be not enough space for parking," said Larry Galindo, a DJ at Artform Studio, a small shop selling gramophone records on Third Street. "I hope they are building a parking lot big enough. You know it's hard to find a place to park here."
Maya Kohagura, a hairdresser at KC Hair Salon, shares Galindo's concern.
"[One Santa Fe is] definitely a benefit to our business. We'll get more people coming in here," said Kohagura. "But I have to say parking is a big issue in the Arts District."
READ MORE: "FIGat7th Brings Big Retailers To Downtown Los Angeles"
If you search "parking near Arts District Los Angeles" on Google Maps, only two results of public parking pop up in the entire area. If you type in the same keyword for Little Tokyo, the area right next to the Arts District, you will get 17 results of parking structures.
Some people, however, would like to see more cars in the area, even if they personally complain about parking issues all the time. Herbent Martinez is one of them. He is the manager of Little Tokyo Car Wash, a business boasting of its "100 percent hand wash" service on its huge sign at the corner of First and South Hewitt Street.
"There will be a lot of people and cars in town (when One Santa Fe is completed)," said Martinez. "You can see the streets are already packed with cars. But you know … I have this car washing business. More cars mean more money."
The CEO of Metro has recently been considering extending the Red and Purple Lines to One Santa Fe to alleviate the parking problem, according to Curbed L.A. last month.
A new rail station is thought to motivate people traveling to the area by Metro. But Antonio Rodriguez has an ambivalent feeling toward new development plans in Arts District.
"Parking is a big problem here," said Rodriguez, a clerk working at the Traction & Hewitt General Store. "The idea of Metro extension sounds cool, but if it really starts, there will be one more construction site. I mean I'm not saying I don't like it, but it will make it harder to find a place to park."
Rodriguez has some further concerns regarding the One Santa Fe project because it will contain a brand new grocery store that could steal away some of his long-time customers.
"If they have a huge shopping mall there, it could be a threat to our business," said Rodriguez, as he scanned the bar code of a pack of cigarette for his customer.
The first phase of One Santa Fe is estimated to be completed in late 2014, according to Downtown News.
The plan includes a parking structure of more than 900 spots, which will relieve the parking problem to some degree.
Check out more Arts District stories here.
This story is part of a Neon Tommy special on the revitalization of downtown Los Angeles. Click #reviveDTLA for more.