Los Angeles and Region
New L.A. County Interim Sheriff Announced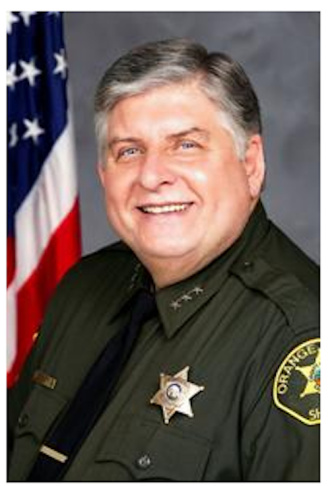 Orange County Undersheriff John Scott has been named interim sheriff for Los Angeles County. Following his appointment at the hands of The Los Angeles County Board of Supervisors, Scott pledged to reform an agency left reeling from the aftermath of federal investigation.
Formally announced during a news conference Tuesday afternoon, Scott was approved as Lee Baca's temporary replacement with a 4-0 vote by the L.A. County Board of Supervisors earlier today, according to the Los Angeles Times. Supervisor Mark Ridley-Thomas was the only supervisor who refrained from voting.
SEE ALSO: Critics Applaud L.A. County Sheriff Lee Baca's Resignation
"I can assure you… I'm not going to be a placeholder here in L.A. County," Scott said during the conference.
"I will begin the process immediately of restoring both the dignity to the men and women of L.A. County (sheriff department) and the confidence and trust of the public that we serve."
The new position will bring Scott back to Los Angeles, where he began his law enforcement career as a deputy with the Los Angeles County's Lakewood sheriff's station in 1969 - rising to division chief and retiring in 2005.
Scott later worked with the Orange County Sheriff's department as the undersheriff, where Scott says he will be returning following the installation of a permanent county sheriff, according to the Los Angeles Times.
Scott will start his new position following Baca's last day on Thursday. Baca's decision to enter retirement came earlier this month, when the embattled sheriff decided to drop out of the re-election race following controversy surrounding his department.
Allegations of widespread misconduct and inmate abuse in county jails have been plaguing the department, with the arrest of 18 current and former employees adding to the sherrif department's ever-expanding image problem.
SEE ALSO: Community Vigil Following Resignation Of L.A. County Sheriff
Following his decision, Baca recommended Assistant Sheriff Terri McDonald to take his place as interim sheriff, but county officials rejected the option given that she did not had the required certification or field experience to hold the position, according to the Los Angeles Times.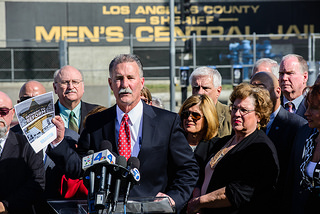 Having just recently heard about the county's decision, sheriff candidate Bob Olmsted shared his sentiments about the county's decision.
"Terri has been doing a bang up job, but they needed someone qualified for the job," Olmsted said. "John is a much better choice because he's more experienced."
Olmsted was one of the highest-ranking people within the Los Angeles Sheriff Department to expose inmate abuse, according to LA Weekly.
Baca expressed similar feelings about the county's choice, according to spokesperson Steve Whitmore, who said the sheriff considered the decision "a very wise move" given that Scott has worked for both the sheriff's department and an outside agency.
"There's no disappointment here whatsoever," Whitmore said.
Contact Staff Reporter Celeste Alvarez here or follow her on Twitter here.