Nation and World
Domestic Violence Charges Against George Zimmerman Dropped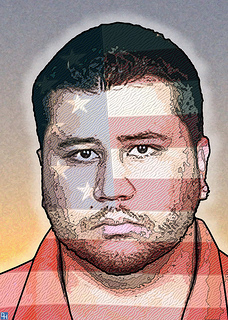 Take two.
Florida prosecutors announced Wednesday that they will not pursue domestic violence charges against George Zimmerman, who has now made headlines twice for sidestepping legal consequences for gun violence.
SEE ALSO: George Zimmerman Out On $9,000 Bail
Zimmerman was charged with aggravated assault, domestic violence and battery in November after Samantha Scheibe, his current girlfriend, told police he threatened her with a shotgun during an altercation at her Apopka, Florida home.
Scheibe later told police, however, that she wanted the case against Zimmerman dropped, and stated that she wanted a no-contact provision forbidding him to see her lifted.
SEE ALSO: George Zimmerman Not Guilty In Death Of Trayvon Martin
Zimmerman was acquitted earlier this year of second-degree murder in the shooting death of Florida teen Trayvon Martin, prompting outrage across the country.
Read the full story at ABC News.
Reach Executive Producer Francesca Bessey here.