Health
Do This, Not That: Holiday Edition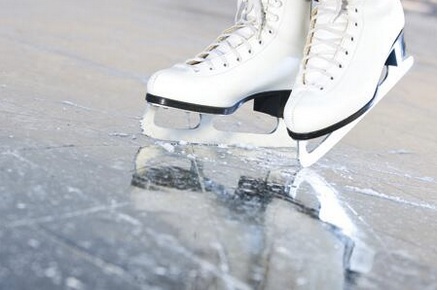 For many, the holiday season is a time of temptation and too much sugar. It is extraordinarily simple, however, to make easy swaps here and there in order to make the next month or two a little more health-conscious.
The basic idea is to minimize your intake of foods high in fat and sugar, while maximizing your movement. Trades can also be made for things that are good for not only your physical health but also your mental health. Here are the top seven easiest swaps for a happy and healthy holiday season.
1. Decorate the Christmas tree with your family instead of having a holiday feast.
Trimming the tree is a momentous occasion, as it marks the beginning of the holiday extravaganzas. As with any festive time, food is bound to take center stage during this activity. Challenge that tradition by asking your fellow tree decorators to refrain from cooking or baking anything extravagant, and instead, nosh on fresh berries with homemade whipped cream as you sing along to Bing Crosby and hang your stockings on the mantle.
BONUS: Get a real workout by cutting down your own tree!
2. Go ice skating, skiing, or snowboarding, instead of getting cozy and drinking hot cocoa with friends.
Staying active is the most important thing to remember to do during the colder months. Dropping temperatures make even the bravest want to stay inside, and warm drinks by the fire seem like the only appropriate thing to do. But instead of curling up with toasted marshmallows and copious amounts of hot chocolate, find a place nearby where you can enjoy the cold weather by going ice skating, skiing, sledding, or snowboarding. The fun you'll be having will make the cold enjoyable, as well as give you quite the workout.
3. Give the gift of craft rather than baked goods.
As soon as the cooler winds start to blow, ovens fill with cookie dough balls and brownie batter. There is nothing quite like the joy of baking, especially with friends. Homemade goods are also a popular, low cost gift for close friends and relatives or co-workers. Pulling out your whisk, however, could hinder your ability to resist the holiday goodies. Even if the cake and sweets you're making are not for you, accidents happen. Nibbles here and there could turn into a whole office's worth of cinnamon raisin cookies inside your belly. Remove the temptation and instead of baking for your family and friends, embrace your craftier side --- and your inner child --- by making homemade gifts. Check Pinterest for some great ideas.
ALSO SEE: 10 Christmas Crafts for Kids
4. Spend your holiday celebration volunteering with friends and family instead of chowing down at home.
Volunteering during the holidays can create a whole new level of giving back. Volunteer rates generally go up during the holidays, so join the ranks and spend Christmas day --- or any day in these next two months --- helping out at your local soup kitchen or food bank. Though people in need are in need all year round, the holidays can be especially hard for those low on their luck. Giving a helping hand will not only make another person's holiday better, but it will also make you appreciate what you have so much more. So instead of stuffing your face with Mom's brisket or getting shnockered with friends, help someone who can't help themselves.
5. Avoid the booze and stick to water.
It seems like a simple concept to avoid consuming too much alcohol during the holiday months. At this point, most people are well informed about the high caloric content of alcohol. Even more notable is the fact that lowered inhibitions often lead to joyous late-night overeating sessions with friends. Spare yourself the inevitable morning-after guilt: instead of drinking alcohol, spend time with your friends sober. You'll avoid a hefty calorie count and better appreciate the conversations you have.
6. Be realistic with yourself instead of trying to be strict with dietary rules.
Let's be honest… the holiday season is a time for indulgence. There are times when this indulgence can get out of hand, and being honest with yourself is important. Being hard on yourself, however, is the last thing you want to do. Setting unrealistic goals such as promising yourself that you won't eat any dessert for Christmas dinner will only make you want that dessert more. This type of restriction can cause serious health spirals and total dietary sabotage. Instead, practice portion control by limiting yourself to one slice of pie at Christmas dinner. That way you can have your small holiday indulgence without falling down the rabbit hole.
7. Most importantly, focus on the fun and liveliness of the holidays instead of obsessing over what you are or aren't eating.
People often put a heavy focus on food during the holidays, and for good reason -- the holiday season is full of sweet treats that we only get once a year. The importance of this beautiful time of year, however, is not to stuff yourself silly with Grandma's pecan pie or to get too tipsy off the eggnog. The point is to enjoy the spirit of the holidays and feel that special hum and electricity in the air that only comes around once a year --- to spend time with family and loved ones, sharing memories and creating new ones.
Reach Staff Reporter Ashley Seruya here or follow her on Twitter here.