Nation and World
Typhoon Kills At Least 1,200 In Philippines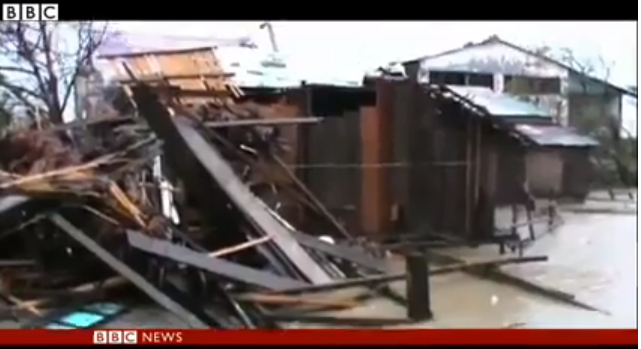 The Red Cross estimates that at least 1,200 people have been killed by the powerful typhoon that devastated the islands of the central Philippines on Friday.
SEE ALSO: Philippines Super Typhoon The Strongest Ever?
The death toll is expected to rise as rescue teams reach ravaged villages along the coast. Among the hardest hit was Tacloban in the province of Leyte, where more than 1,000 people were killed and 80 percent of all structures were destroyed.
"An estimated more than 1,000 bodies were seen floating in Talcoban as reported by our Red Cross teams. In Samar, about 200 deaths. Validation is ongoing," Gwendolyn Pang, secretary general of the Philippine Red Cross told Reuters.
Nearly all of the deaths have been caused by the surging sea water entangled with debris that swept up houses and drowned hundreds of people.
An estimated 480,00 people have been displaced by the typhoon in 36 provinces.
By Saturday afternoon, the typhoon was racing through the Occidental Mindoro with winds of 185 kph and gusts of 220 kph.
The category 4 "super typhoon" is now en route to Vietnam, where 15 provinces are preparing for possible landslides. According to the government's website, nearly 300,00 have been moved in two provinces alone.
Haiyan became the 24th typhoon to strike the Philippines this year.
Read full story here, and more of NT's coverage here.
Reach Executive Producer Rachel Scott here.