Los Angeles
LAX Shooting Delays Flights Across US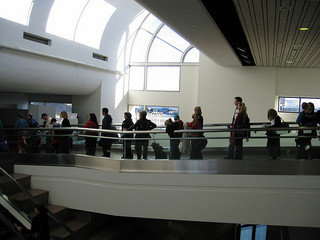 Nearly 750 flights were cancelled or delayed after
a shooting at Los Angeles International Airport
Friday morning, affecting air travel across the country.
READ MORE: LAX Shooting: TSA Employee Killed, Multiple People Injured
A gunman armed with a rifle—now identified as 23-year-old Paul Ciancia—opened fire in LAX's Terminal 3 around 9:20 a.m., killing one TSA employee and injuring at least six other people, according to authorities. The Federal Aviation Administration put a hold on flights heading to and from LAX shortly afterward.
Planes that hadn't yet left their point of origin were grounded, while more than 40 planes already in the air were diverted to other airports like nearby Ontario International Airport, officials said during a press conference late Friday afternoon.
Most of the cancelled flights were from Las Vegas and the San Francisco Bay Area, according to the Los Angeles Times. NBC Los Angeles reports that flights to and from Dallas, Miami and other cities were also impacted.
L.A. Mayor Eric Garcetti said at the press conference that the world's sixth-busiest airport would reopen "as fast as logistically possible." By late afternoon, employees had been allowed back into Terminals 1 and 2, though Terminal 3 remains closed for investigation, according to the airport's official Twitter account.
Read Neon Tommy's coverage of the LAX shooting here.
Reach Executive Producer Chrystal Li here.