Entertainment News
Britney And Jamie Lynn Spears Music Collab, Plus Other Show Business Siblings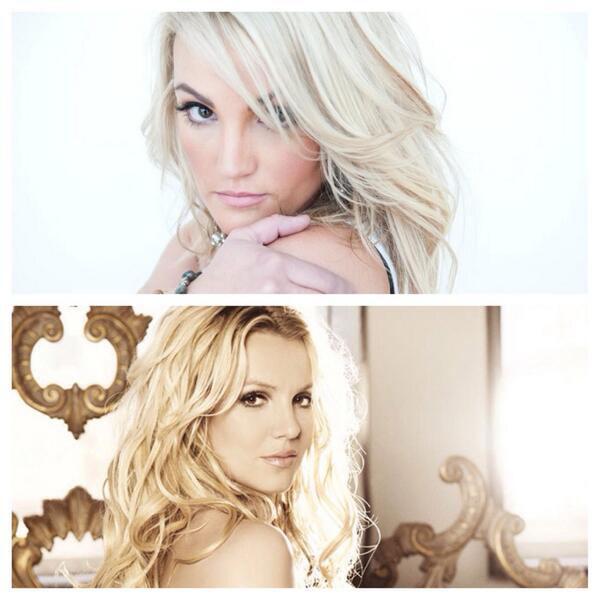 Pop superstar Britney Spears's recent track list release for her upcoming album, Britney Jean, revealed a collaboration with younger sister and former Nickelodeon veteran Jamie Lynn Spears. The younger Spears, 22, has kept a relatively low profile since her pregnancy at just 16 years old made tabloid headlines, but many wonder how living in the shadow of her sister may have eclipsed her celebrity status.
Many of Hollywood's finest have siblings who have pursued a career in entertainment, often times finding much less widespread recognition for their efforts. Other famous siblings have paved their own path towards stardom and have found a successful niche in front of the camera.
SEE ALSO: Spears's Album Title And Release Date Announced
Twerking sensation Miley Cyrus found early success as Disney Channel's Hannah Montana and has since gone on to have nine top-ten hits on Billboard's Hot 100. Her half-brother Trace Cyrus has yet to really become a household name though, garnering brief success as frontman of pop rock band Metro Station with the 2008 hit "Shake It." In a recent interview Trace weighed in on his relationship with the Cyrus fam. "I see Miley and my family every chance I get, but you have to understand. Me and my family, we're one of the busiest families in the music business, I feel like," Cyrus said.
SEE ALSO: Miley Cyrus Exploits Black Culture In New Song '23'
Heartthrob and actor James Franco has established himself as one of Hollywood's most talented threats. Franco received an Academy Award nomination for his role in "127 Hours" and more recently received a star on the Hollywood Walk of Fame. Little brother Dave Franco, 28, has caught the eye of movie buffs and audiences alike with his appearances in "21 Jump Street" and "Now You See Me." The younger Franco is adamant about paving his own path in the acting world, asserting that he doesn't "want to be known as James Franco's little brother for the rest of [his] life."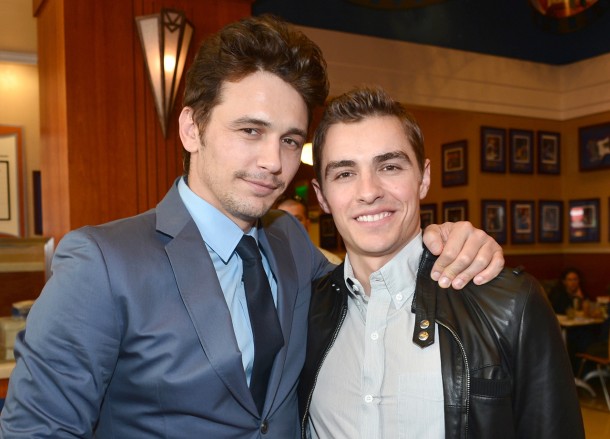 "People had certain expectations of me. This is a business that you're more likely not going to succeed in, and I think people almost expected me to succeed—which was another added pressure," Franco said in
an interview with Huffington Post.
"So, I don't know, it's definitely been tough." After all, who is going to complain that two Francos aren't better than one?
SEE ALSO: James Franco Fights On
The Queen (of the world, naturally) Beyonce Knowles has stolen the hearts of listeners everywhere, garnering Billboard's Top Female Artist of the 2000s award and Artist of the Millennium award. While she continues to grace our ears with songs of female empowerment and independence, younger sister Solange Knowles has had a quieter career behind the microphone. Her Motown-inspired music may not sell out international arenas, but she has garnered a solid fan base and is known for her bold retro fashion choices.
Recording artist, television personality and fashion designer Jessica Simpson has definitely capitalized on her fame in Hollywood since she first gained recognition with her 1999 single "I Wanna Love You Forever." Although her highly publicized marriage to singer Nick Lachey fizzled, she still remains current in all of her endeavors. Younger sister Ashlee Simpson has failed to maintain this relevance since her initial appearance on Simpson's reality TV show "Newlyweds: Nick and Jessica." Possibly more famous for her lip synching incident on Saturday Night Live, the 29-year-old has since focused on raising her 5-year-old son with ex-husband and Fall Out Boy lead singer Pete Wentz. Ashlee's song "Shadow" on her 2004 debut album Autobiography is reportedly about living behind the scenes of her older sister's rising fame growing up.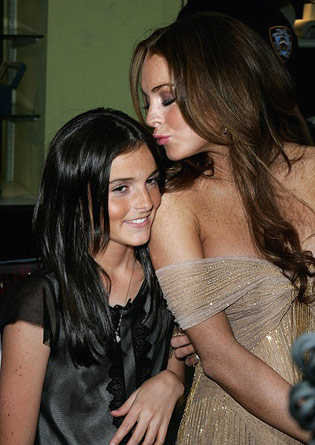 Initially gaining fame as the fiery red head in 1998's "The Parent Trap", Lindsay Lohan has had her name in the headlines more for the drama in her personal life as opposed to the films and records she's appeared on. Little sister Ali Lohan, 19, tried to join in on the Lohan fame as a model, actress, and singer in her early teens but has since stayed out of the spotlight while family feuds seem to escalate in front of the media.
SEE ALSO: Another Lawsuit For Lindsay Lohan-Will She Ever Learn?
Most are familiar with actors and brothers Luke and Owen Wilson, who have appeared separately and together in films like "The Royal Tenenbaums" and "Bottle Rocket." Much to the surprise of many, though, a third Wilson brother has made his fare share of contributions to the film industry. Andrew Wilson has made small appearances in many of the films his younger brothers have starred in and is an advertising executive and operator of a public television station. On collaborating with his brothers, Luke Wilson is grateful for the opportunity. "[We] just have the same kind of sense of humor. It's great to be so close to people you're working with," Wilson said.
Regardless of which celebrity has achieved more fame throughout their career, these stars seemed to have put jealousy behind them to ensure their sibling bond is unbreakable.
Reach Staff Reporter McKenna Aiello here and follow her on Twitter here.