Film and TV
9 Movies That Should Be On Netflix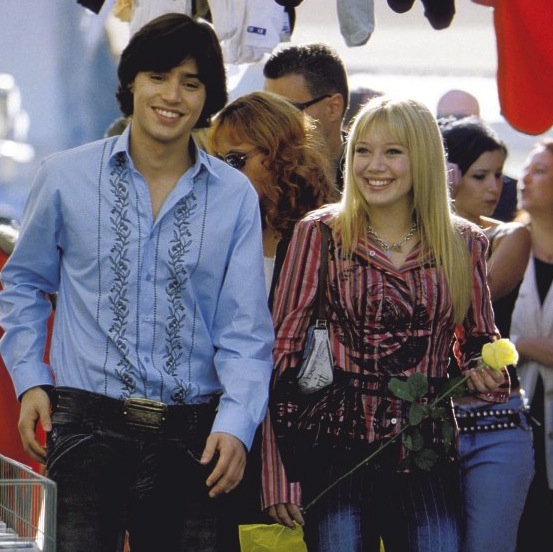 Do you ever find yourself in the mood to watch a downright fantastic movie?
Quickly, you open your web browser and furiously log into Netflix. You fervently search a movie title of choice until, low and behold, it isn't streaming. Sadly, you decide upon yet another episode of "Law & Order: SVU."
Because we all know this feeling far too well, here are nine movies that must be added to Netflix ASAP.
"The Lizzie McGuire Movie"
We were all already livid because we didn't get to go on an eighth grade class trip to Italy, the least we Millennials could get is the ability to watch Lizzie and Gordo become an awkward couple. Sometimes, we want to watch a little sliver of our childhood, along with some great dance moves. While Netflix is at it, why not just add the whole series to watch instantly.
"Fight Club"
One of the most insightful and mind-bending movies ever made, there is no reason everyone in America should not have the right to watch "Fight Club" at their choosing. It is also extremely quotable to the point where it is hard for us to remain "calm as Hindu cows" that this movie is not readily available.
READ MORE: 9 Most Underrated Movies On Netflix
"It's A Wonderful Life"
Though widely thought of as a Christmas movie, "It's a Wonderful Life" is simply an uplifting time in general. From your first to last time watching it, this film never looses its magic. If Netflix would allow it to be streaming, we wouldn't have to wait for NBC to show it every Christmas Eve.
"Almost Famous"
Sex, drugs, and rock n' roll has never been more true for a movie. "Almost Famous" not only has awesome 70s fashion that looks straight out of Urban Outfitters, but is also about a teen that travels with his favorite band (hello, everyone's dream). The main character ends up being a writer for Rolling Stone - what's cooler than that. Help us be cool, Netflix.
"Beaches"
You and your best friend have already consumed a whole pizza. What's next? Watch "Beaches" and down a tub of Ben and Jerry's of course! Whether it's because of a breakup or it's just the last night of summer, you and your bff need to watch this immediately. Only, it's a bummer because Netflix doesn't have it.
"You've Got Mail"
Meg Ryan, the rom-com goddess, is at it again. In this remake, "You've Got Mail" is the cutest movie to watch during fall days like these. If nothing else, watch it for the bookstore "Shop Around the Corner" that was straight out of Pinterest before the website was even near creation. Don't be a Fox Books, Netflix. Please add this for our sake.
READ MORE: 9 Best Romantic Comedies On Netflix
"Gone with the Wind"
How can Netflix not have the ultimate romance movie streaming?! There are so many uses for this flick - Civil War history, lessons on how to "werk" green, what not to do in a relationship, etc. Frankly, you're killin' us Netflix!
"How to Lose a Guy in 10 Days"
Let's be real, Matthew McConaughey and Kate Hudson are not the best actors in Hollywood. However, in this movie, they are magic. The chemistry, the pure laughs, Princess Sophia-- the list goes on and on! On days that just don't go quite as planned, this chick-flick would be ideal to watch if it was available on the site.
READ MORE: 10 Movies On Netflix Worth Watching
"The Parent Trap"
Looking back at it, this was Lindsay Lohan's prime. We were all shocked when we found out there was actually only one actress and the movie forever made us addicted to peanut butter with Oreos. It would be lovely to be able to watch this on a rainy day.
Disclaimer: There should also be every John Hughes, "Bourne," and "Oceans" movie available as well.
Get it together, Netflix!
Reach Staff Reporter Jillian Morabito here.