Film and TV
10 Movies On Netflix Worth Watching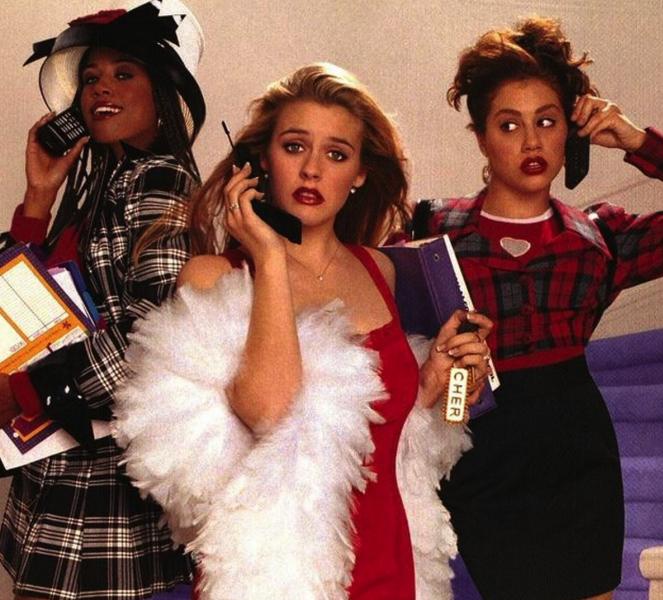 The scene is all too familiar. Despite downing a bottle of Nyquil three hours ago, you somehow still find yourself awake. Or, having eaten everything in your now impossibly clean apartment, you desperately need new methods of procrastinating. Whatever it is, with its daunting red home screen before you, Netflix begs the ultimate question: What movie do you want to watch?
Luckily for you, I have the answer. Stop scrolling through every "dark, understated independent comedy with a strong female lead" that Netflix has been recommending since that night you watched a Kathy Griffin special, "The Hours," and "Arrested Development" in one sitting. Instead, consult this list of the top ten Netflix film selections actually worth your time.
"Bachelorette" (2012)
When Rebel Wilson is getting ready to marry her dream man, she expects her best friends to help her big day go smoothly. Unfortunately, her mostly coked-up bridesmaids, played by Kirsten Dunst, Isla Fisher, and Lizzy Caplan end up causing all sorts of trouble in the hours leading up to the wedding. With a supporting cast including the hilarious Adam Scott and James Marsden's impeccable jaw line, this movie is definitely worth seeing, even if just once.
"Saved!" (2004)
With a cast including Mandy Moore, Macaulay Culkin, and Mary-Louise Parker, the satirical "Saved!" follows the journey of high school senior Mary who, while attending a Christian school, accidentally becomes impregnated after unsuccessfully trying to convince her boyfriend of his heterosexuality. This cult classic expertly blends heart, high school and religious satire.
READ MORE: 'Orange Is The New Black' Review
"Wet Hot American Summer" (2001)
"Wet Hot American Summer" boasts an all-star cast of comedy heavy weights, such as Paul Rudd, Amy Poehler, Bradley Cooper, Elizabeth Banks, Molly Shannon, and Ken Marino, before they made it big. Taking place on the last day of summer camp, "Wet Hot American Summer" showcases some of the most neglectful camp counselors, inappropriate relationships, and funniest make-out sessions I have yet to witness.
"Meet The Parents" (2000)
Ben Stiller, Robert DeNiro, Teri Polo, and Blythe Danner star in this instant classic which takes the embarrassment and insanity of meeting your future in-laws to a whole new level.
"Extract" (2009)
In this dryly comedic film, Jason Bateman stars as the owner of an extract factory who must deal with the damage and manipulation of con-artist Mila Kunis, while simultaneously trying to keep the spark alive in his marriage to Kristin Wiig.
READ MORE: 9 Best Romantic Comedies on Netflix
"The Breakfast Club" (1985)
It never hurts to revisit 80s classics like "The Breakfast Club." Brush up on cultural references and enjoy the most entertaining day of detention on historical record.
"Jeff, Who Lives At Home" (2011)
Jason Segal, Ed Helms, Susan Sarandon, and Judy Greer star in this endearing and hilarious tale of a stoner who, while living in his parents basement, struggles to find purpose in his life.
READ MORE: 'Arrested Development' Returns As A Netflix Semi-Original Series
"Eternal Sunshine Of The Spotless Mind" (2004)
This Oscar-winning drama transfixes throughout and leaves you questioning the power and purpose of true love. If you have already seen it, the structure of the film makes it one that gets better with each viewing. That being said, whoever on the Netflix team categorized this as a comedy is a twisted #*@! who should be fired. Just because Jim Carrey is in a film, does not mean it is funny.
"Clueless" (1995)
Starring Alicia Silverstone, Paul Rudd, and the late Brittany Murphy, "Clueless" is the crème de la crème of 90s chick flicks. There is never a wrong time to re-watch this comedic tale of shiny hair and teen-age angst.
"It's A Disaster" (2012)
"It's A Disaster," starring America Ferrera, Julia Stiles and David Cross, is the best movie you haven't heard of, and possibly the best you have. Watch it. Love it. Tell all of your friends. Repeat. If you have yet to see this hilarious film, disregard everything else on this list, make yourself some popcorn and press play. This apocalyptic, dialogue-heavy, tale of a disastrous couples' brunch makes the monthly $7.99 you give Netflix worth every last cent.
Reach Staff Reporter Alicia Dewell here.