Opinion
Halloween Masquerade: Provocative Portrayals Of Professionals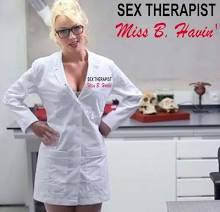 Dressing up has always been an anticipated activity amongst the female community. From playdates and tea parties to birthdays and holidays, any event that calls for extravagant wear is embraced. Similarly, halloween is just around the corner and many women are looking forward to picking out their costumes. With so much to choose from, it can be difficult to settle on one idea. However, there are a couple characters among the go-to getups that have gained popularity throughout the years.
From "sexy cop" to "sexy doctor," many of the most sought out Halloween costumes are based on the careers that women have fought to obtain. The positions where women have experienced serious discrimination have served as the sexiest, attention-grabbing outfits for the Halloween holiday. Yet, what has created this reality? And with such controversial association why do weomen, if at all, feel pressured to indulge?
SEE ALSO: 7 Forever Halloween Costumes
History shows that the initial meaning behind the Halloween celebration differs considerably from the present. Beginning as a Celtic celebration of Samhain, "the summer's end," Halloween was depicted by the coming of dark, cold days that often caused human death. This particular element contributed to the event's association with "Day of the Dead," as well as the wandering of spirits who died the year before.
So how did this cultural ritual become a day to show off risqué apparel? Maybe the transformation happened within people or it was an aspect of women and society that has existed all along. Some say that these outfit options are pursued by women for the attention of man, and the riskier the getup the better chance of attracting the opposite sex. Costume hub, Party City and other costume outlets feature "Sexy Cop" and "Sexy Nurse" as two of the more popular outfit options. While the decision making is the responsibility of the woman getting dressed, some of the blame can be attributed to societal aspects demonstrated throughout the year.

There are a few careers, in fact, that require women to wear uniforms that receive backlash: one of them being in sports. While basketball and softball include neutral attire, cheerleading and volleyball are sports that require more provocative uniforms.
The Bleacher Report elaborates on the "inherent sexism behind female athlete's uniforms." Since this particular dress can be seen all year, how does that manifest in/affect Halloween costumes? It could be possible that because the pursuit of a man's attention can extend throughout the year, the one day when you can embody a different ego is also the one day when you can feel free and let loose. Nonetheless, it seems evident that all of these actions come down to self-expression as well as the self-identification of women.
SEE ALSO: Two Men Dress As Trayvon Martin And George Zimmerman For Halloween
Collaborative project Column Five featured a visual inspiration piece on their webpage titled, "Mom Shows Her Daughter How to Play Dress-Up as Influential Women Rather Than Disney Princesses." Heroes like Amelia Earhart and Susan B. Anthony are among the inspirations included. In regards to little girls aspiring to emulate female characters of the cartoon world, author Jessica Czeck stated, "…There are a lot more amazing and realistic things for young girls to aspire to be." Though the purpose of the festivity is to personify a different character, our personal character probably shouldn't be getting lost in transformation.
The same factor of societal aspects that characterized the Celtic carnival are the same elements that have inspired our costume obsession.
Perhaps society has always functioned with "inherent sexism" and Halloween was a visual demonstration of all that.
Reach Contributor Ashley Nash here.