NFL
NFL Week 2 Betting Preview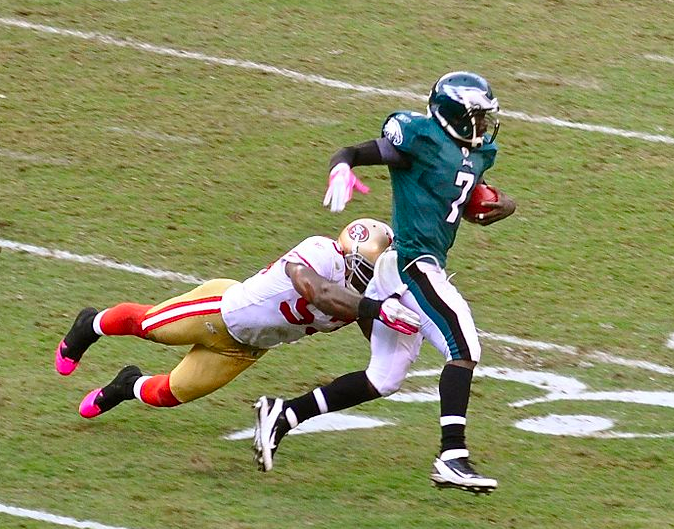 The NFL is back, and so are the NFL betting columns! After my best NFL picks against the spread columns finished
with a respectable record
last year, I've decided to change up the format a bit this season. Besides revealing my favorite bets each week, I will also be picking the spread for every single game each week.
After taking Week 1 off to get a better grasp of all of the teams, let's dive into the two games I'm most interested in (home team is in CAPS):
SEAHAWKS (-2.5) over 49ers
This game will be a Sunday night thriller and will cause people to be sleepless in Seattle because of the crowd noise. The fact that the Seahawks are favored by fewer than three points at home is something to take advantage of.
The key for me in this game is how strong the Seahawks are at home. The Seahawks have covered 10 of their last 11 home games. Since 2007, the Seahawks are 19-6 against the spread as home favorites. In their last 22 September home games, the Seahawks are 18-4 against the spread. It's obvious that the Seahawks are a strong bet when they play at CenturyLink Field.
The Seahawks-49ers rivalry has also been dominated by whichever team is playing at home, as the home team has won seven of the last eight contests. The last time these two teams played in Seattle, the Seahawks demolished the 49ers 42-13. 49ers quarterback Colin Kaepernick had one of his worst games of the season, completing only 19 passes despite attempting 36 passes.
Kaepernick throwing a lot of passes isn't the formula to the 49ers winning games. San Francisco may need to rely on his arm this game because they may struggle with the read-option offense. The Seahawks defense shut that down last year, and they are used to their own quarterback, Russell Wilson, running it during their practices.
An electric Seattle crowd along with a Seahawks team that will want to prove something in primetime after a close Week 1 victory is too good to pass up.
EAGLES (-7) over Chargers
Normally, I am against taking a team favored by seven points or more as one of my top bets of the week. Yet, there are several factors in this game that lead me to believe that Philadelphia will win this game by double-digits.
The Chargers epically collapsed on Monday night, and now are going from the late Monday Night Football game to a 1 p.m. EST start on the road against the Eagles. The limited amount of rest and preparation against a non-conference opponent will lead to a major letdown in Week 2 for San Diego.
How in the world will an exhausted defense be able to stop Chip Kelly's offense. Honestly, it wouldn't be surprising to me if the Eagles put up 40 points this game. The Chargers run defense gave up 4.3 yards per carry against the Houston Texans, and now have to deal with the tandem of Michael Vick and LeSean McCoy.
MORE: USC-Boston College Betting Preview
The Eagles defense was also impressive in Week 1 against the Washington Redskins. They sacked Robert Griffin III three times and made him look extremely uncomfortable. Philadelphia allowed fewer than four yards a carry against one of the top rushing offenses in the NFL. Considering the Chargers have significantly less offensive talent than the Redskins, the Eagles defense will be licking their chops.
I think the Eagles are getting undervalued here, and this will be one of last weeks bettors will be able to take them at such a nice line against an inferior opponent.
Other picks:
Jets (+13) over PATRIOTS
Redskins (+9) over PACKERS
Cowboys (+3) over CHIEFS
BEARS (-6.5) over Vikings
FALCONS (-6.5) over Rams
COLTS (-2.5) over Dolphins
RAVENS (-6.5) over Browns
Titans (+9.5) over TEXANS
BILLS (+3) over Panthers
Saints (-3) over BUCCANEERS
Lions (-1.5) over CARDINALS
Jaguars (+5.5) over RAIDERS
Broncos (-4.5) over GIANTS
BENGALS (-6.5) over Steelers
Reach Senior Sports Editor Max Meyer by email.