NFL
NFL Week 16: Top Three Betting Picks, Christmas Edition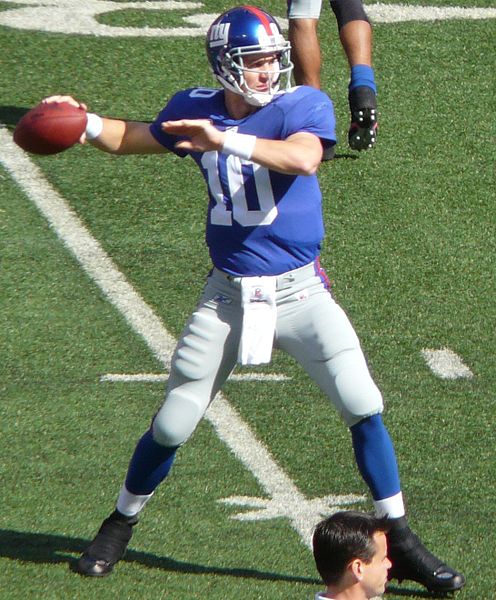 After some deliberation, I've decided to post this betting column despite the threat of there being no football anymore thanks to the Mayans. Additionally, since this is the last column before Christmas, I've decided to give a couple gifts to my readers: my best college football bowl games against the spread. After watching Pac-12 football the entire season, I have games involving three of these teams that I am confident in.
1. Rose Bowl: Stanford (-6.5) over Wisconsin
2. Las Vegas Bowl: Boise State (-5.5) over Washington
3. Fiesta Bowl: Oregon (-8.5) over Kansas State
And now onto this week's NFL best bets against the spread…
Giants (-1.5) over RAVENS
Both teams suffered embarrassing losses last week, but the difference is that Eli Manning is the much better quarterback than Joe Flacco. Quarterback play will be the key for two teams that desperately need a win. And I simply don't trust Flacco to have a big game when he's needed most.
The Baltimore Ravens have been great at home recently, winning eight of their last 10 home games, but it hasn't translated well for against the spread success. The Ravens in those same 10 games are 2-8 against the spread. The New York Giants meanwhile are a great road team against the spread. Since 2006, when the Giants on the road are underdogs or are favored by three points or fewer, they are 35-14 against the spread.
Additionally, I still think that the Ravens' change at offensive coordinator will still hurt the offense. It definitely hurt them last week in their blowout loss to the Broncos. Stud running back Ray Rice had a 3.2 yards per carry average last weekend, his worst performance of the season. If the Ravens can't get Rice going, their offense will have no chance against the Giants' pass-rush. I'm taking the Giants because they are the superior team and this game means more to them.
BUCCANEERS (-3) over Rams
Here's another team coming off a shutout loss that is getting undervalued by Vegas. Even though the Tampa Bay Buccaneers have lost four straight games, they lost the first three by a combined 11 points. Granted, last weekend they lost by 41, but this will be a team that will be motivated to take care of business in their last home game of the season.
Also, the St. Louis Rams are not a good team. Quarterback Sam Bradford has been struggling of late, and he may not be able to take advantage of the worst secondary in the NFL. Running back Steven Jackson will have a tough time gaining yards against Tampa Bay's number one ranked run defense. Also, the Rams are 2-6 against the spread in their past eight games against the Bucs.
I think the Bucs will rebound, led by quarterback Josh Freeman, who can't play much worse than he did last week. As long as the Bucs offense performs well, I don't think the Rams have the firepower to match-up against them.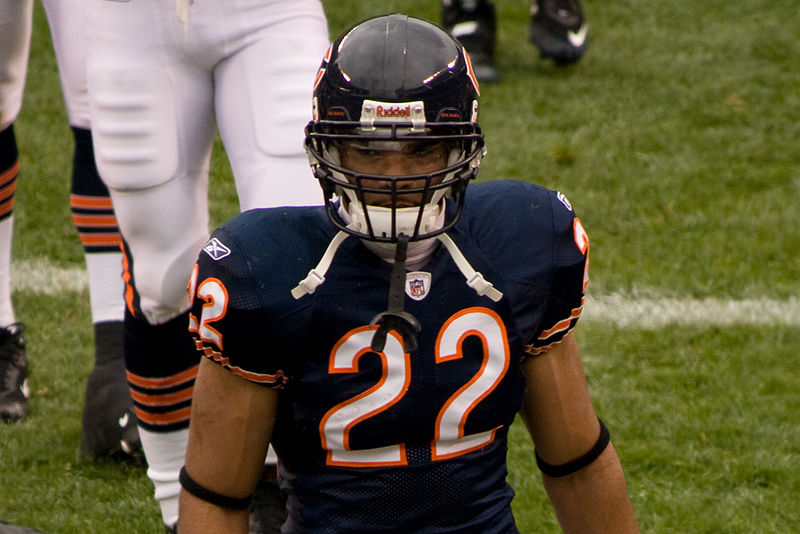 Bears (-5.5) over CARDINALS
It's time to buy low on the Chicago Bears' stock. After another disappointing loss to the Packers last week, nobody is on the Bears' bandwagon anymore. However, they get the perfect opponent this week in Ryan Lindley and the Arizona Cardinals.
The Bears defense has struggled lately, but there is no way they allow double digit points to the Cardinals. Additionally, they will be motivated because they know this game is for their playoff lives. Cornerback Tim Jennings is expected to play, and he will help shore up the secondary. The Bears will also be facing against the worst offensive line in football, so expect the pass-rush to gobble up Lindley.
The Bears offense has struggled recently as well, and stud wide receiver Brandon Marshall will have a tough duel against Cardinals cornerback Patrick Peterson. However, expect running back Matt Forte to pick up the slack. The Cardinals have allowed an average of 175 rushing yards per game over the past four weeks.
Additionally, while the Bears haven't played elite teams well, they've beaten up on lesser competition this season. This explains their 4-1 against the spread record in their past five games as road favorites. I've been on the Bears bandwagon this entire season, and I'm not giving up hope yet.
LAST WEEK'S PICKS 1-1 || SEASON'S PICKS 16-10-4
Reach Associate Sports Editor Max Meyer by email, or follow him on Twitter.