Music
10 Things You Didn't Know About Max Martin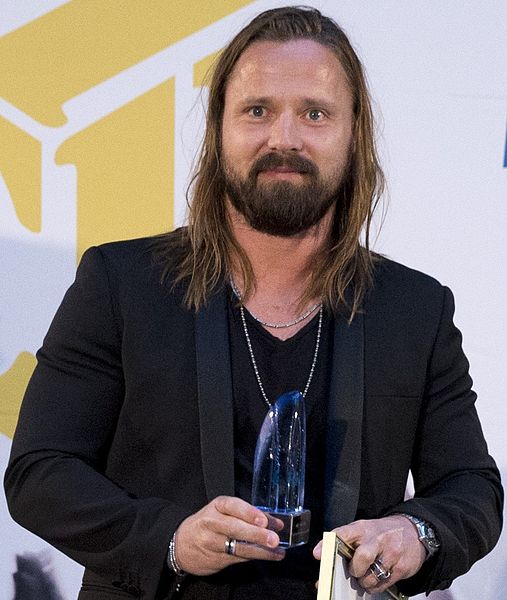 Think of your favorite pop hit and chances are they were written by Max Martin. "I Kissed A Girl," "California Gurls," "Roar," by Katy Perry, "Shake It Off," "Blank Space," and "Bad Blood," by Taylor Swift, "Can't Feel My Face," by the Weeknd, and even some old school classics such as "…Baby One More Time" by Britney Spears and "Its Gonna Be Me," by 'N SYNC, have one thing in common besides reaching number one on Bilboard's Top 100: Martin.
He is the ghostwriter and musical genius behind our favorite hits and yet he is virtually unknown outside of the music world. So, who is the mysterious man behind the music?
Here are 10 things you didn't know about Max Martin:
1. Martin's real name is Karl Martin Sandberg.
2. Martin grew up in a suburb of Stockholm, Sweden. This isn't so much of a surprise because Sweden is a breeding ground for talented people: Avicii, Tov Lo and Icona Pop are from Sweden, just to name a few.
READ MORE: Hello, It's Adele (And Her Comeback)
3. As a teenager, Martin was the singer and front man in a metal band called It's Alive. The band had a breakthrough in 1991 after releasing their debut album and began to tour around Europe in 1994. Martin quit the band in 1995 to focus on writing music.
4. Before becoming Max Martin, he took on the name Martin White. Martin White was around during his It's Alive years but was soon replaced by Max Martin once his writing career started.
5. Martin dropped out of high school to pursue a music career. Funny enough, Katy Perry and Avril Lavigne, both artists that Max has written for, are also high school dropouts.
6. Martin's first big success came with the Backstreet Boys debut album in 1996 after writing: "Quit Playing Games (With My Heart)," "As Long As You Love Me," and "Everybody (Backstreet's Back)."
7. Martin won the Grammy for Producer of The Year in 2015. This was highly anticipated because…
8. He had 54 top 10 songs before winning that Grammy. Of those those 54 top 10 songs…
9. Martin has written or co-written 21 number one songs, the first being "….Baby One More Time" in 1999 by Brittany Spears and the most recent being "Can't Feel My Face" by The Weeknd.
10. Max Martin has written more number one hits than the Beatles.
Reach Staff Reporter Sophie Sanders here.