Los Angeles
USC Campus Climate Memorandum Addresses Inclusivity, Diversity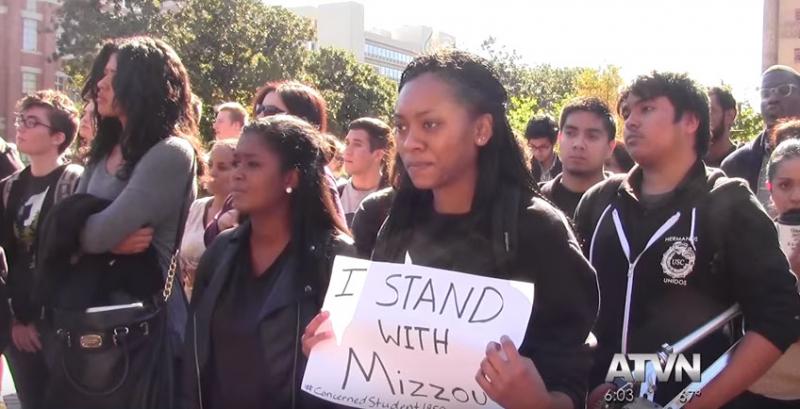 Provost and Senior Vice President for Academic Affairs, Michael Quick, sent a memorandum to the University of Southern California on Nov. 16 to address access and opportunity, along with diversity and inclusion on the University's campus

Quick, noted that USC was not immune to acts of justice, bias, and disrespect toward groups and individuals, which is part of a larger, national trend.
Jordyn Holman, a senior at USC, wrote about her experience as a student of color on the campus and what happens when a microaggression has an impact to a student of color in an Los Angeles Times opinions piece. Holman said she was "pleasantly surprised" when she received the email containing Quick's memorandum.
"I feel like right now, administration's really starting to take all those narratives that they've been hearing and coming up with a comprehensive plan to address them," Holman said. "It's headed in the right direction."
SEE MORE: Not The First Time: Minority Students At USC Speak Out Against Racism
Part of the initiatives in the memorandum to change campus climate is to create the Provost's Diversity Task Force, which will be co-chaired by Varun Soni, Dean of Religious Life, and Ainsley Carry, Vice President for Student Affairs.
According to Soni, diversity and inclusion has been part of what USC has been pushing toward, calling it a major pillar of what they're trying to do. But the national trend is what has made the focus more immediate.
"I think what's happened across the country this semester has added a sense of urgency for all colleges and universities to think deeply about these issues," Soni said.
When people are singled out due to their race, the onus is on them to explain and defend themselves, Holman explained.
"I think an ideal campus would be people who that's never happened to getting behind that movement and standing up for people who are singled out," Holman said. "I think that's definitely possible. There's amazing things happening on other campuses that I see my friends always posting about."
Holman said that she does feel that USC is a safe space, but it's the moments when it's not that can be problematic.
"I feel like when [microaggressions] happen and they're not addressed, then it just becomes a kind of compliance, that, 'yeah, we can keep doing this, we won't get in trouble; yeah, we can keep doing this'," Holman said.
Not knowing where situations like these will go, what policies will happen, and what conversations will be sparked made Holman feel like she didn't know how the situation was going to pan out. However, people being able to listen to different narratives of what happens on a day-to-day basis for students of color is a good thing, Holman said.

"Once you get more people to see that these small things happen and really impact a student of color in big ways, that that's when you start having that true dedication to inclusivity," Holman said.
SEE MORE: Fight On For Mizzou: USC Students Stand In Solidarity
Soni said that the task force is part of a larger vision that will create a climate that is inclusive, respects differences, and creates spaces for students to feel supported regardless of their backgrounds.
"The task force creates an avenue for us to move forward," Soni said. "It legitimizes the conversations we've already been having informally. It convenes the right people to come together and it empowers the group as a whole to make policy recommendations."
Soni hopes that the task force will be formed soon and that the first meeting will be underway shortly after.
Though the task force agenda is not set until it is formed, there are a variety of issues it will address. Soni said that there is nothing that is off the table.
"There are some quick things that we can do, in terms of low-hanging fruit; I'd like to address those immediately," Soni said. "There's some longer challenges that we have to talk about over time and talk to experts and do the research and figure out evidence-based approaches that make sense, which we can assess."
Soni said he wants to make sure the task force can get as much they can done by the end of the school year.
"The Provost's memo introduced where we want to go; the task force's job is to figure out how to get there," Soni said.
Reach Staff Reporter Jen Mac Ramos here and follow them on Twitter here.