Music
'25' By Adele: Album Review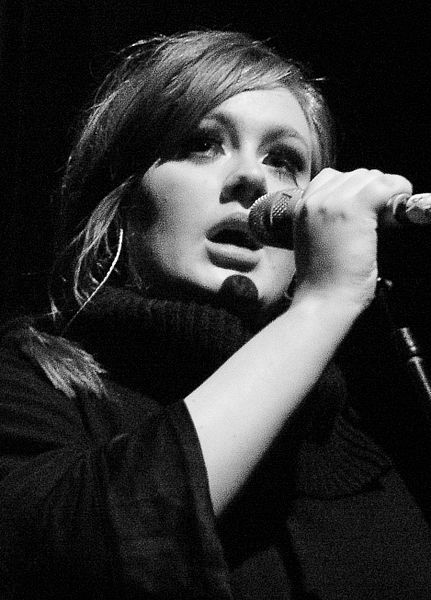 The moment we've all been waiting for has finally arrived – Adele's highly anticipated "25" is here.
Released on November 20, 2015, it's expected to break several records. While her last album "21" has sold over 30 million copies since it was released in early 2011, it's reported that in the first week alone, a staggering 2.5 million copies of "25" are predicted to be sold in the U.S. with 700,000 copies sold in the U.K.
It has been almost five years since Adele released her last album, and she has certainly been missed. This vacuum has left a lot of room for buzz and expectation to develop around the impending debut of "25." But just like Taylor Swift's album, if you want to listen to it, you have to buy it either on Amazon, iTunes, or at a traditional brick and mortar record store because it is not available to stream.
When listening to "25," I was keenly aware that Adele sounded somehow different but I could not quite place exactly what it was. In November of 2011, Adele had surgery on her vocal cords, which she claims completely transformed her voice.
She told the BBC, "At the very beginning (after the operation) it changed, it was very clean. Obviously I used to smoke quite a lot, so all the scars that my voice had from most of my life were gone (after the surgery), it was like a brand new voice. I can sing a lot higher than I used to, and also a lot lower than I used to... and now someone's going to challenge me and I won't be able to do it!"
READ MORE: 25 Reasons We've Missed Adele
Whereas before, her vocal cords highlighted a rawness in her voice due to the scars in her vocal cords, now her voice has been transformed and she sounds flawless. Adele claims that after intense singing lessons to retrain her voice, that her original voice is back, but it still seems like there is something missing. While you can still tell it's Adele, it's hard not to miss exactly how she used to sound. Simply compare "Melt My Heart to Stone" or "Chasing Pavements" to any of her new songs. This is not to denounce her voice, but simply to recognize that her voice is different.
But, enough of all that. Let's dive into the actual music itself.
While "25" touches on the baseline theme of love, it doesn't just treat it solely in terms of break-ups and lost romantic love, but rather also demonstrates her love for others like her son and family. So while "Water Under the Bridge" is sure to be a smashing hit with its catchy lyrics centered on unrequited love, "Sweetest Devotion" discusses powerful, endless love especially for her son Angelo as his voice is featured in the track.
When she released her single "Hello," she excited fans worldwide – it was the first song to ever sell more than a million digital copies in a week. The quality of the song stirred excitement for how the rest of the album would be.
Without further ado, let's get started and take a look at a few of her new songs.
"Remedy" centers on being there for a loved one when they need you, with haunting lyrics set against piano-central instrumentals. She sings, "No river is too wide or too deep for me to swim to you/Come whenever I'll be the shelter that won't let the rain come through."
Another standout song, "River Lea," which is an actual river near Adele's hometown, focuses on trying to let go of the past but not being able to move past it because our individual pasts are firmly embedded in who we all are. This relatable song isn't saying that you are trapped in the past but rather that your past shapes who you are today. Its lyrics and strong beats lure you in and will have you singing along after just a few listens.
And then there's "When We Were Young." Heart-melting lyrics. Powerful vocals. Shower-worthy ballads. What more could you ask for?
"25" is predicted to be one of the biggest albums of this year by far and maybe even of next year too. With songs like these out of a total of eleven songs to repeat on infinite loop, now can you see why?
Whether you've just been through a break-up or just need some downtime, there's something for everyone. Now it's time for you to take a listen and judge for yourself. Buy the album, make yourself a cup of tea, and sit back and enjoy these long-awaited ballads.
Adele, congratulations, you've done it again.
Buy "25" on iTunes here.
Reach Staff Contributor Emily Deissler here.