California
The Hot Seat: California Public Utilities Commission President Michael Picker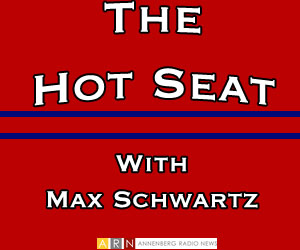 California Public Utilities Commission, or CPUC, President Michael Picker called into The Hot Seat to discuss Southern California Edison's recent problems in Long Beach and water utilities, specifically about the drought and the likely El Niño.
Picker could not comment specifically about the Edison case because the investigation is ongoing. He did, however, explain what happened, what the investigation process entails and what happens after the investigation is complete.
SEE ALSO: The Hot Seat: Rep. Alan Lowenthal
The CPUC does have "some" oversight over water utilities, according to Picker, who does believe water companies should be fined for wasting water. He said, though, that is not the problem. He believes the problem is user waste.
On the subject of El Niño, Picker said the smaller water companies will not be ready to collect much of the rainwater dumped by the system because of their lack of technology and infrastructure, which is due to their size.
Reach Civic Center Bureau Chief Max Schwartz here; follow him on Twitter here.
You may need: Adobe Flash Player.