Politics
The Hot Seat: Rep. Alan Lowenthal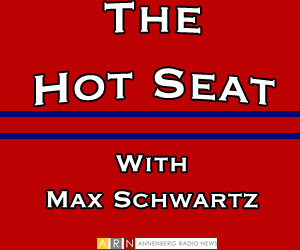 Rep. Alan Lowenthal, 47th District, called into The Hot Seat shortly after announcing his
support for the Joint Comprehensive Plan of Action
- the nuclear agreement with Iran. Lowenthal, who is a member of the House Committee on Foreign Affairs and the House Committee on Natural Resources, said that Iran could build 10 nuclear weapons at this moment, so even though the deal is not perfect, it delays the threat of a nuclear Iran for 15 years.
Even though Lowenthal has made up his mind about the nuclear deal, he is still deliberating about the Trans-Pacific Partnership, or TPP. The representative does not believe there will be a negative effect on the Port of Long Beach, which is part of the district, because trade would happen withouth the agreement. The Trade Promotion Authority bill, which gives President Obama fast track authority, passed without Lowenthal's support.
SEE ALSO: The Hot Seat: State Sen. Robert Hertzberg
California's 47th Congressional District also includes the City of Long Beach, which has faced numerous power outages in recent weeks. Southern California Edison is the power utility for the city, and Lowenthal said the it is under the jurisdiction of the California Public Utilities Commission.
Reach Civic Center Bureau Chief Max Schwartz here; follow him on Twitter here.
You may need: Adobe Flash Player.