Music
Cody Simpson At The El Rey Theatre: The Evolution From Label Boy To Indie Artist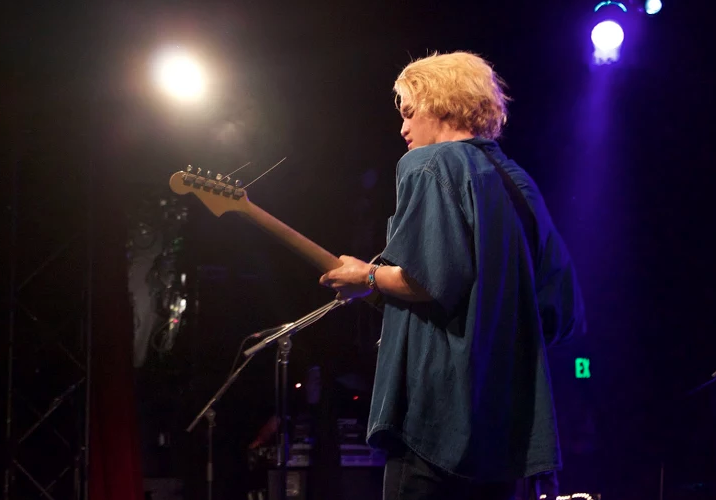 On Saturday night, Cody Simpson hit the El Rey Theatre in Downtown Los Angeles as part of a tour with Chef's Special and AER. Cody, the second-billed artist, proved how far he's come since splitting from Atlantic Records this past year. Simpson signed with Atlantic in 2010 and was later scooped up by mega-manager, Scooter Braun.
At the show, the Australian-born singer expressed his frustrations with being tied to a label and how he's finally able to break free and create the music and vibes he's been meant to create all along.
The 2012 Cody Simpson is barely detectable in the soft, grunge, beachy, vibey 18-year-old that powerfully took over the El Rey. Gone are the artificial branding and fluff; Cody has stripped down his sound and image and has truly found where he's meant to be. His performance this Saturday was completely different than a fan would have viewed from 2010 until just last year. Bottom line -- Cody Simpson is back and refreshingly genuine to himself.
Image
Old Cody: 2012 Cody would have been wearing bright colors and perfectly coordinated outfits, with long swoopy hair suspiciously similar to Justin Bieber's at that time.
New Cody: Cody dawned bleached blonde, stringy surfer hair, with a denim-on-denim look sealed with classic black Converse.
READ MORE: Cody Simpson Talks New Album 'Free,' Forming A Venice-Based Band With Friends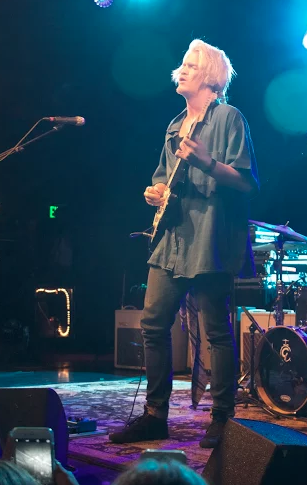 Audience Members
Old Cody: Shrieks, screams, and even tears accompanied Cody wherever he went pre-2015. Teen girls everywhere were enthralled by his surfer looks, pop songs and, of course, accent.
New Cody: While there were still remnants of fan girls here and there, the crowd was mainly comprised of young, SoCal locals looking for a fun night out and good music.
Production
Old Cody: He previously toured with Justin Bieber, Greyson Chance, Bit Time Rush and Ryan Beatty, to name a select few. During these tours, Cody was apt to using flashy production to add to the show including pyro, multiple dancers, boy band-esque choreography and an insane light show.
New Cody: Production for this tour was easily the most drastic difference. Cody had a live band, used minimal lighting and no background dancers. The show felt true to the music and minimally manufactured. It was simply Cody with his guitar and bandmates, expressing his thoughts through sound.
READ MORE: Cody Simpson At The El Rey Theatre: 7 Ways He Proved He's Not Your Average Pop Star
Music
Old Cody: Cody's two previous compilations are examples of efficient use the perfect pop equation: catchy, powerful hooks paired with upbeat production. Cody worked with numerous cowriters on each track and even utilized infamous pop producer, Dr. Luke. The songs lacked depth but were definitely fun, carefree and an easy listen.
New Cody: Since starting his own record label, Cody regained his own creative control. He wrote each and every song and worked with one producer. The new material is best described as indie/acoustic rock and layer by layer its lyrics can be dissected to convey new meaning. Cody did not play a single track from his past and instead focused on his album "Free" as well as a few blues (and Elvis) covers.
READ MORE: Mitchel Musso Talks 'The Sand' With Jamie Kennedy, Music Projects
Stage Presence
Old Cody: When your target demographic is 14-year-olds, you give them what they want! Cody used to feed off of this obsessive, tween energy, using every moment on stage to woo the audience.
New Cody: At the El Rey, Cody barely interacted with the audience except for a short interlude expressing his frustrations with his label and decision to leave. He was in his element, which definitely showed. He didn't need to play up fancy gimmicks or flashy speeches; he and his guitar were enough to captivate the audience for the entirety of his 40-minute set.
Reach Staff Reporter Zoe Willis here.