Entertainment News
Emmys 2015: Inside The DPA Gifting Suite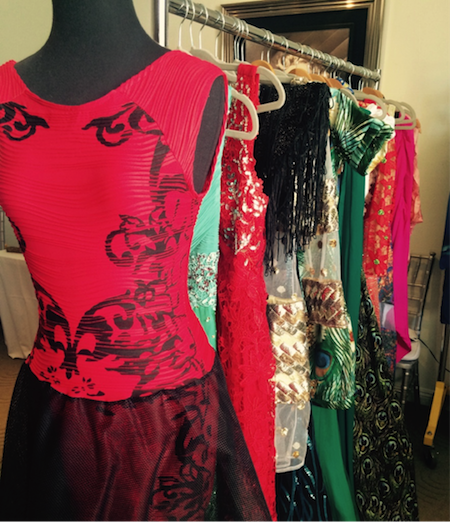 Most people ask themselves, how do celebrities get the newest and coolest products before anybody else? The answer is gifting suites. The DPA gifting suite at the
Luxe Hotel
in Beverly Hills offered an exclusive look at products that will surely be trending in no time!
As soon as we entered the hotel we were greeted by a creator of one of the companies represented in the gifting suite (even though we didn't know it!). We were then led on a media tour with five other bloggers/media representatives.
The first retailers we met were Rob Hill and Slim of NDSLA, specializing in geometric, abstract art that will be duplicated for clients. Rob uses his style of art on many different mediums, such as luxury bags, bucket hats, and sneakers. He likes to take fine art off of the walls and put it into the world; all of his sales are specially created for the client. He and Slim made it clear that they love when people bring them new ideas, and they showed us some very cool jackets and canvas art.
READ MORE: Why Kanye West Would Make A Great President
Another one of the retailers was Underground Culture, specializing in hair care. They have a wide range of products from the rich A-List Shampoo to the Famous Finishing Wax Pomade, and all products smell amazing (we got to smell them ourselves!). Not only does Underground Culture pride itself on its hair care, but they also give to charity. The support art, music and performance programs by donating $1 of every sale they make. Thankfully they gave us shampoo and conditioner samples!
An additional hair product competitor was Shann Christen. He's definitely a specialist in the field – he has studied both hair and the scalp, whereas most people study one or the other. When we walked up he was giving expert hair consulting advice to a potential buyer. After talking to him myself, I could definitely tell that he knew his craft. What's special about his hair products is that they fill the hair with necessary nutrients that most hair products strip away. And, we'll see if he's telling the truth since he also gave out samples.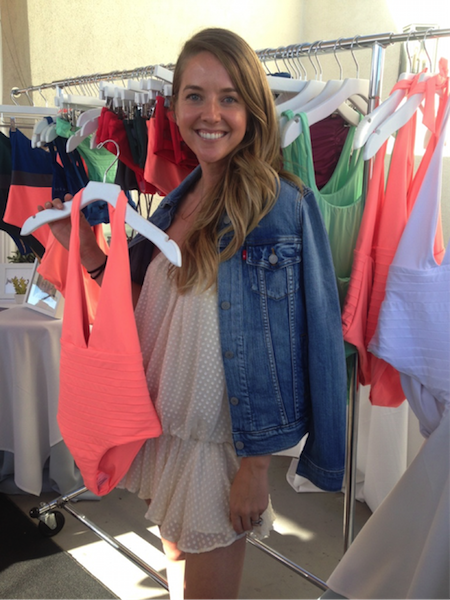 We were impressed with
Judy B. Swim
, as they have a unique way of approaching sexy swimwear. While magazines will mostly only post pictures of skinny women in bikinis, there are some women out there who are afraid to wear a bikini or a swimsuit due to the size of their breasts, midsection, and/or thighs. Judy B. promises women to have no fear - swimsuits are ordered online and are created to really fit the client - you can make it clear in your order if you need a smaller top section for tinier breasts but a bigger stomach size to a larger midsection.
Our tour guide also showed us Arido Jewelry, which we could not touch or even see beyond the nice black bags that they were in, but we were told that only the creme of the nominees would be getting these ruby jewels. The rubies total up to a whooping fifteen thousand dollars. Angela Bassett, enjoy your rubies!
READ MORE: 'Bad Girls Club' Has Run Its Course And Needs To End
Sai Suman also caught our eye with her beautiful collection of couture dresses. Her craft is to create a bond between western styles and traditional cultures. We were all taken aback by the vast array of designs and colors that were employed within the wide range of dresses.
Tiffany Anderson also captured our attention with her extravagant setup, centralizing on the theme of black and gold. A cancer survivor herself, Anderson sought to create a line of skincare products that would show skin improvement, while still be healthy for one's skin. The line, Gavée Gold, does this by using organic elements that are treated to be used in skincare. According to this successful skincare line, beauty knows no age.
Known for throwing some of the finest celebrity gifting suites, DPA held no bars and slayed it once again. We would definitely say that the gifting suite was a success with it's many free samples and its complimentary massages. Being a celebrity definitely does have its perks, and it didn't hurt to be on the media tour as well!
Reach Staff Reporters Adrianne Ramsey by email and Twitter and Monica Hegde by email.