Film and TV
How 'The Visit' Compares To Other Horror Films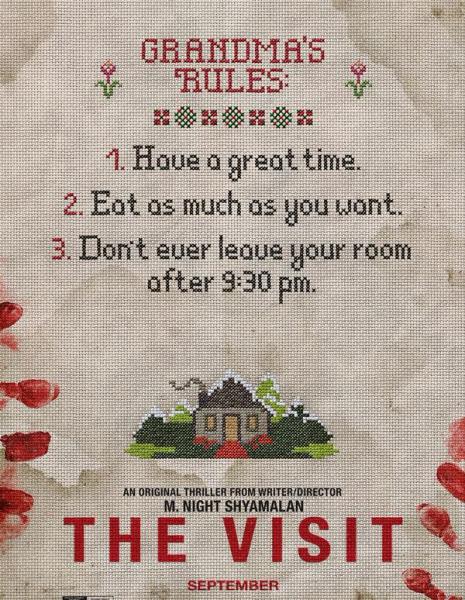 Fans are raving over M. Night Shyamalan's new horror film "The Visit." A frightening yet hilarious movie, "The Visit" has received great reviews nationwide. It is a creative movie with intriguing similarities to other films.
After all, the producer Jason Blum has produced many popular horror films such as "Paranormal Activity" and "Insidious." The use of "found footage" filming style that is used in "Paranormal Activity" and many, many other scary movies can be seen in "The Visit."
READ MORE: Film Review: 'The Visit'
The director's previous works also seem to influence "The Visit." The use of two quirky siblings who are boy and girl, a family commotion and the use of reflections to scare the audience are essential parts of "The Visit" that are all too familiar with his previous film, "Signs." M. Night Shyamalan, the king of plot twists, displayed yet another great twist in "The Visit." It is certainly a twist to have grandparents instead of little kids be the terror perpetrators. The famous M. Night Shyamalan plot twists can be found in his previous hit movies, like "The Sixth Sense" and "The Village."
The use of "ordinary people with extraordinary circumstances" is a general theme displayed throughout Shyamalan's films. In his movies, the themes of familial devotion with the use of children or young adults to emphasize the importance of the family. Shyamalan stated, "Why I often have children at the center is because for some reason that's the moment in my mind that we kind of stop believing in things and we become more grounded. And that's sad. Maybe in these stories they are the ones that can see things properly, and the adults aren't listening. They're awakening us to possibilities."
READ MORE: Film Review: 'Ted 2'
As a comedic thriller, it was interesting to see how humor could be involved in a movie that seemed like it was meant to be terrifying. After all, there are plenty of horror movies that are so bad, they turn out to be hilarious. In this case, the use of humor works well with the creepy scenes without being too much like a "Scary Movie" type of film. Shyamalan described this combination of genres as a central aspect of his film in order to not be the usual or stereotypical. "The Visit" is a unique film that encompasses everything that excites us about M. Night Shyamalan's films. It is a must-watch film this season.
Reach Staff Reporter Gabriela Fernandez here.