Politics
The Hot Seat: Assemblyman Adrin Nazarian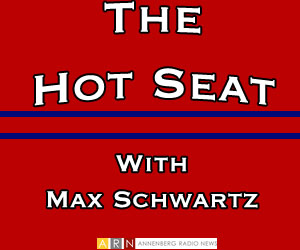 Assemblyman Adrin Nazarian,
46th District
, called into The Hot Seat to discuss the Assembly's special session,
AB 533
and drones. The Assembly currently has two special sessions - one for transportation and one for healthcare. The transportation special session is designed to find funding to repair and improve infrastructure. Nazarian, who is a member of the special session committee and the standing Transportation Committee, would like any funding deal to include money for mass transit.
SEE ALSO: The Hot Seat: Rep. Alan Lowenthal
Nazarian is also a member of the Health Committee. The chairman of that committee, Assemblyman Rob Bonta, introduced Assembly Bill 533. The bill would have changed how much and how out-of-network healthcare providers in in-network facilities bill patients. It failed in the Assembly, however, because the Assembly did not concur with the Senate amendments. This was the result, despite a 38-10 vote.
The legislature recently passed several pieces of legislation that would regulate drones. Nazarian believes they are needed to keep people, especially minors, safe.
Reach Civic Center Bureau Chief Max Schwartz here; follow him on Twitter here.
You may need: Adobe Flash Player.