Los Angeles
Metro Bus Fare Hike Upsets Angelenos
The Los Angeles Metro increased their one way, weekly and monthly passes on Monday. A one way pass went from $1.50 to $1.75, a day pass rose by two dollars while the weekly increased by five dollars. The monthly pass has now reached the triple digits, according to a news release on Metro's website. In exchange to the fee increase, metro will allow their riders two hours of free transfer rides for one way travel if they use Tap cards.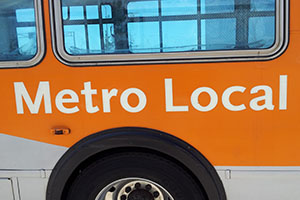 "We have some of the lowest fares in the country," said Dave Sotero, a spokesman for Metro, "even with the change."
In order to raise the fees, Metro conducted several public hearings before presenting the recommendation to the board of directors. The public transportation company raised the fees in order to gain revenue.
READ MORE: California Implements 'Three Foot Safety Act'
The majority of the Los Angeles County Metropolitan Transportation Authority, including Los Angeles County Supervisor Mark Ridley-Thomas and Mayor Eric Garcetti, approved of the increase.
"We currently get about 26 percent of our revenue from the fare box," said Sotero. Another reason is to fix the operating deficit. Metro needs funding to maintain 2,228 buses and 87 miles of rail within the county, according to Sotero.
"As we continue to expand the transit system and make transit more useful for more Angelinos, our operating costs increase accordingly," he said.
However, the situation of persevering through deficits is a familiar process for Metro, according to Lisa Schweitzer, Associate Professor of the Price School of Public Policy at USC.
READ MORE: Exceptional Transit: How L.A. Metro Failed Low-Income Riders
"They're always scrambling for revenue," she said. "Raising fares can be a dangerous thing to do."
Eric Romann, an organizer at the Bus Rider's Union believes the raise will have a negative impact on working class people.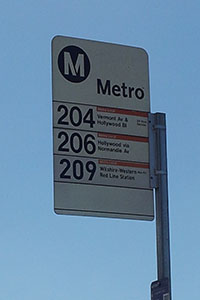 "It will hit hard for people who are earning less money, who have less work or less public benefit," he said.
The fee hikes will lead to people opting out of taking the bus. They will choose to use their car more and put more cars on the street, according to Romann.
"It's fundamentally an anti-environmental policy as well," he said, "It's essentially discouraging people from using mass transit."
Sotero does believe that ridership could decrease, but people will eventually gravitate back to Metro despite the bus fares.
"I anticipate a dip in ridership for about six months," he said, "Ridership has traditionally come back normal after a six month period."
Reach Staff Reporter Amanda Scurlock here. Follow her on Twitter here.