Music
FestPop: The Future Of Music Festival Booking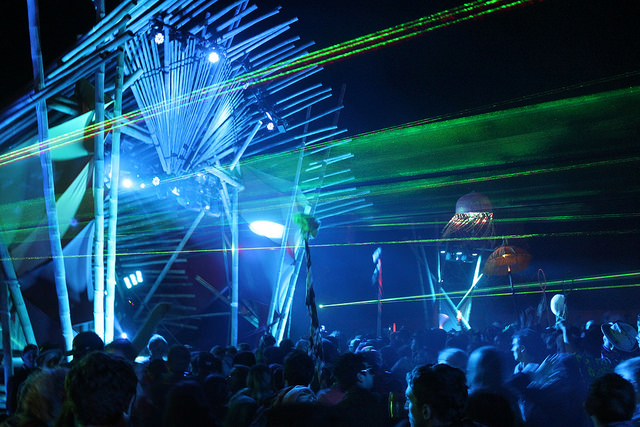 What if there was a site that took care of all of your festival needs - ticket purchasing, news and discovery, travel and lodging, and essentials?
Well, FestPop might be your answer.
Self-branding itself as "Kayak + Amazon + Rollingstone + TripAdvisor for Music Festival Fans," the megasite just achieved a global reach of 16 million registered users providing a one stop shop for the festival-goer. The site has been broken down into six sections to ease the confusion and frustration of music festival planning.
1. Discovery
Using a proprietary algorithm, the site's recommendation engine uses music tastes, demographics, and interests to create custom recommendations for each user.
This not only takes into account what you listen to but can even help you determine which festivals you can afford, which is great for students. We all know about the giant festivals like Coachella, EDC, Bonnaroo, Lollapalooza, etc. but what about those intimate festivals taking place just a couple hours drive or flight away?
The site's database includes over 1,000 festivals and is growing everyday to ensure you will you never cease to be bored with your festival catalogue. According to founder Scotty Moore, "[W]hether you're into EDM, Country, Rock, Rap, Hip Hop, Classical, Indie, Jazz, Bluegrass, or Christian…you're sure to find a music festival for you."
2. Tickets
Missed the pre-sale or the general sale altogether? FestPop takes care of the guesswork that is so common with ticket sales nowadays and will be there to help you get into the festival of your choice. And if for some reason you are not able to get tickets before they sell out, FestPop helps with access to the secondary ticket market extinguishing that all too familiar feeling of FOMO.
READ MORE: A HARD Summer Filled With Ups And Downs
3. Essentials
Festival virgin or festival veteran, there are those certain items that you cannot live without, or would just make your experience more enjoyable, when you are heading out to the weekend you've been preparing to go to for so long. Partnering with Amazon, the FestPop shop will offer pre-selected items to make the most out of your festival excursion. The items will range from necessities such as camping gear to fashion necessities that will help you achieve the look you want to rock at the festival grounds.
4. Travel
Some festivals are close in distance and offer camping, but what about those times you need to drive or fly to the festival city and then also have to figure out where you will be staying. FestPop offers users the ability to book not just air, hotel, and car rentals, but also offers overall travel packages all using Priceline.com's partner network for those users that find the entire booking process too confusing or time consuming.
READ MORE: Electric Daisy Carnival Orlando: Review
5. News
FestPop has more than fifty staff writers spanning the globe which provides users with everything from music festival guides to travel guides to help users decide what festival sounds right for them or what to do in the festival city once they arrive. So after the recommendation engine sets you up with a festival you've never heard of or in a city you've never been to, you can check FestPop news to help determine if it is someplace you want to go before you even buy your festival ticket.
6. FestPop TV
FestPop TV will begin in 2016 and will essentially be the equivalent of the travel channel for music festivals. It will show music festival host cities and what that city has to offer to festival-goers that will be visiting.
I'm not sure about you, but FestPop sounds like a website that I could get used to.
Contact Staff Reporter Marc Sessa here and follow him on Twitter here.